Two football icons take managerial jobs in their home countries
23.12.2019.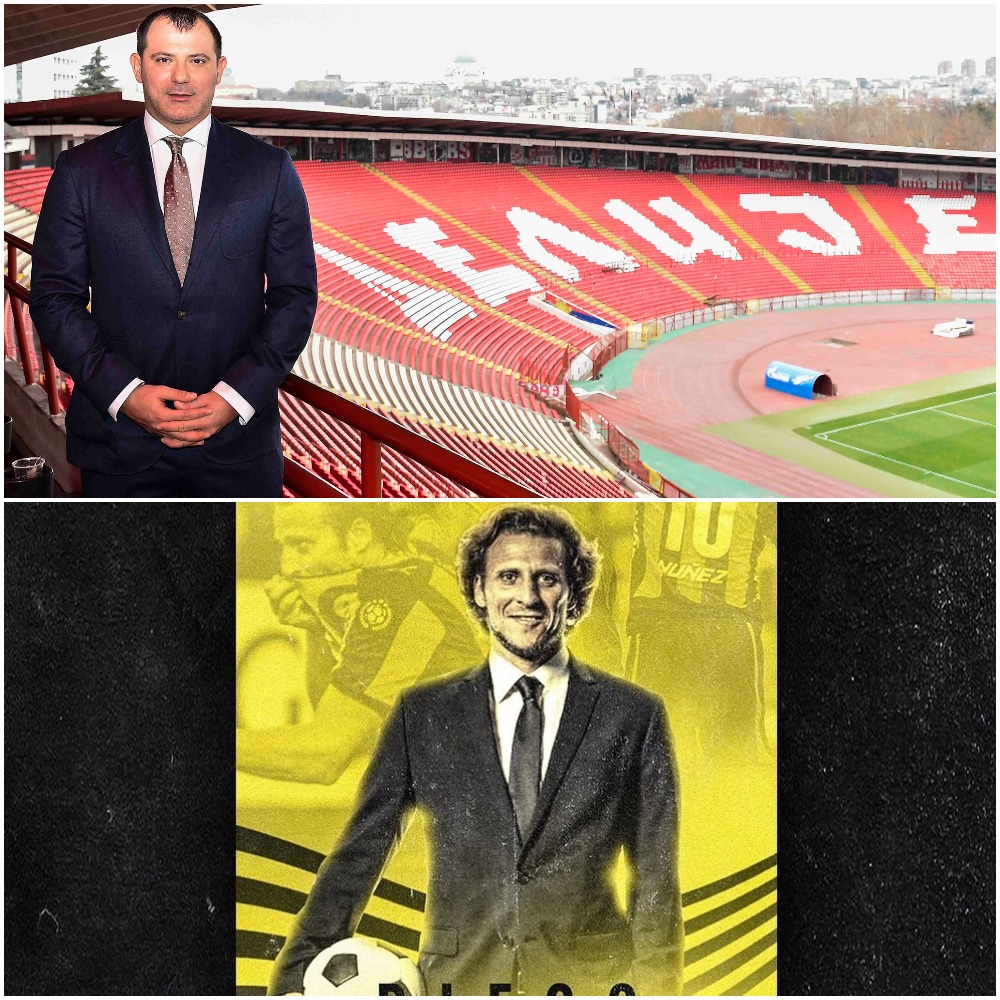 They weren't playing together for much, just half a season that the one spend in Inter Milan, but the two football icons are embarking on the same route at the same time. Both Diego Forlan and Dejan Stankovic have taken upon managerial jobs for the first time in their lives.
The Uruguayan Forlan went back to the club in which he had his youth start, and the most successful club of his country - Penarol. The 50-time champions lost the 2019 title to their biggest rivals Nacional after winning it consecutively in 2017 and 2018.
El Club Atlético #Pe?arol le da la bienvenida a Diego Forlán como nuevo entrenador del plantel principal. pic.twitter.com/elF9skana7

— PE?AROL (@OficialCAP) December 20, 2019
A prolific striker, the Uruguayan legend has been alway commended for his leadership skills and determination, that he will now try to instil in his players.
"To have my first experience in a club of traditions and of a high level like Penarol is more than I dreamed of. When you play you notice if you football soccer itself. It isn't only about playing. I enjoy it, I like it, I analyze it, I see it," said the former Copa America winner upon appointment.
Forlan's short-term teammate from Inter Dejan Stankovic also took upon a massive job in his own home country - Red Star Belgrade. While the Nerazzurri legend didn't make his start in the former champions of Europe (he spent seven youth years at the biggest rival's Partizan second team) he is a Red Star icon and made his professional start there.
Stankovic has a seemingly far easier job than Forlan as he inherited a team that won the title twice in a row and played in the Champions League twice in a row. Red Star is currently first in Serbian Super Liga and has 11 points more than the biggest rivals Partizan. The former manager Vladan Milojevic stepped down as the best manager the club has had in the 21st century and because he was tired of the demands of the job. 
Zvezdaši, mirno spavajte.??

????#fkcz pic.twitter.com/D6BVvex45I

— FK Crvena zvezda (@crvenazvezdafk) December 19, 2019
The former midfielder Stankovic, who only last year said he won't ever become a manager, worked with some major tacticians in his life, and he revealed how Jose Mourinho responded to the news.
"Jose fainted. He told me 'Deki, you?' I talked with Sinisa Mihajlovic also, he wished all the fortune to me. I can ask everyone for advice, but the decision will be made by me. From Sven Goran Eriksson I inherited patience, from Roberto Mancini the work on the pitch, from Jose Mourinho character, and from Sinisa that you should never give up in life and on the pitch," said Stankovic.
The Serbian was shortly an assistant manager to Andrea Stramccioni at Udinese back in 2014/2015 but since then worked as club manager for Inter, and then as a consultant to UEFA.
Stankovic played 113 games for Red Star, scoring 39 goals before moving to Lazio, and then Inter.