Totti defends Mourinho: He's not the problem at Roma, he won more than all other Serie A managers combined
14.11.2021.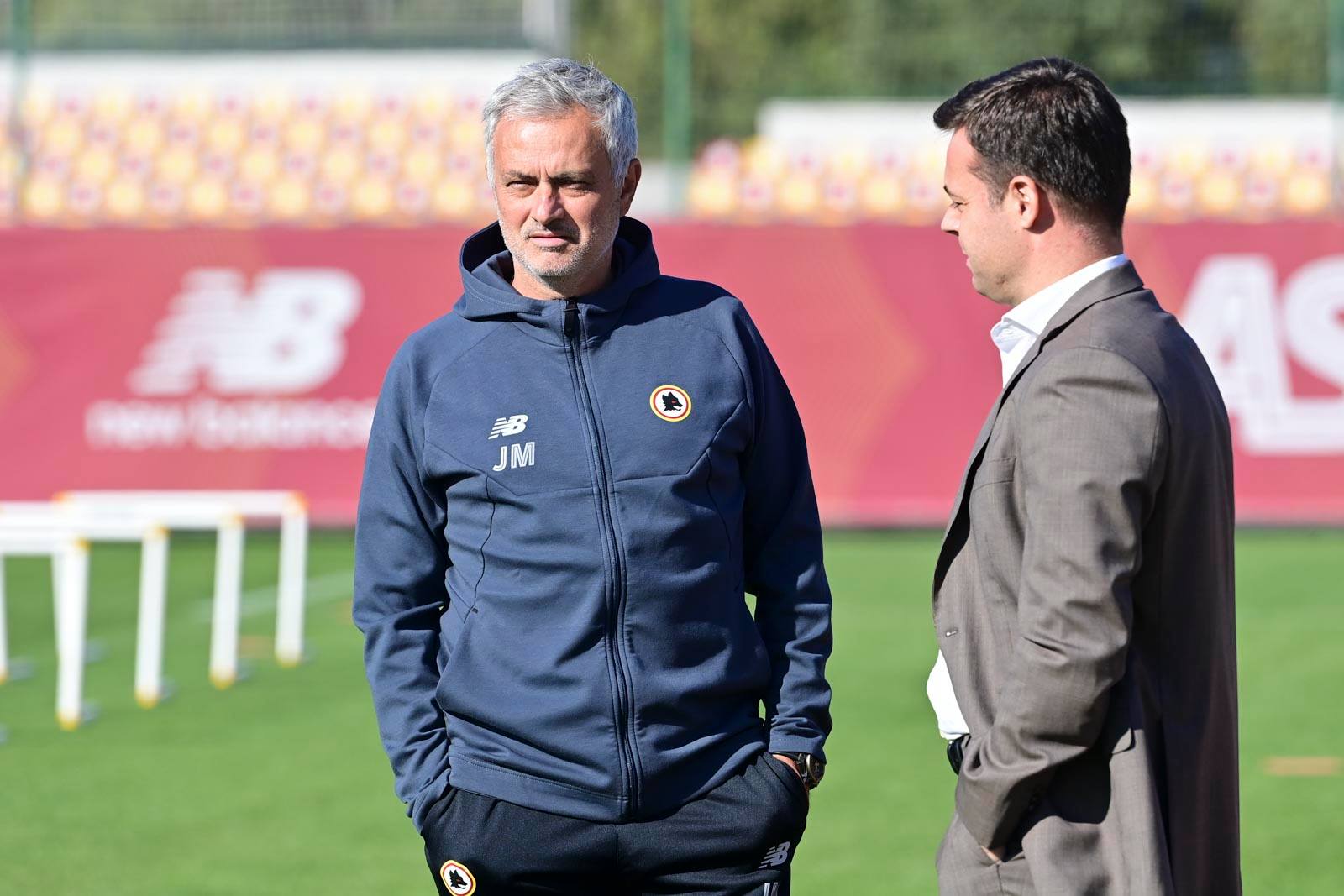 After a tremendous start to the season, Jose Mourinho's Roma has managed only one win in the last seven games across all competitions. Even more worrying, after 12 Serie A games, the Special One gathered five points fewer than his compatriot Paulo Fonseca did last term. Fonseca'ss team had won seven games from 12 a year ago, against Mourinho's six. Fonseca's Roma had also scored 27 goals, six more than this term.
Yet, Roma's grandest legend Francesco Totti believes the club should stick by him. The retired player stated that Mourinho is not the issue at Olimpico, stressing out his experience compared to other managers in Italian football.
"I think that if we are talking about Mourinho as the problem, then we've got it all wrong. He is not the problem here. If you put together all the other coaches currently in Serie A, they still won't have won as much as Mourinho. You can only tip your hat to him," said Totti.
Giallorossi have slightly improved their defensive record under Mourinho, conceding 15 goals in 12 games, while Fonseca's team had conceded 17 in the first 12 matches of the 2020/2021 season. Yet the bigger issue than the results is that Mourinho already alienated half of his dressing room, saying that only 13 or so players deserve to play at this level.
Still, Totti states that a character like Mourinho needs to be safeguarded by Roma.
"Roma must rely on him, he's a great coach, a motivator, a manager in every way. He knows how to deal with the squad, what to say and do. I would always bet on a character like that: we must stay close to him."
Mourinho will now be under a different type of pressure as Antonio Conte took over his former club and if the Italian makes a better team of it than Jose did, it will be hard, even for him, to defend himself.