Tottenham sacks Jose Mourinho! The Portuguese robbed of a final he battled for
19.4.2021.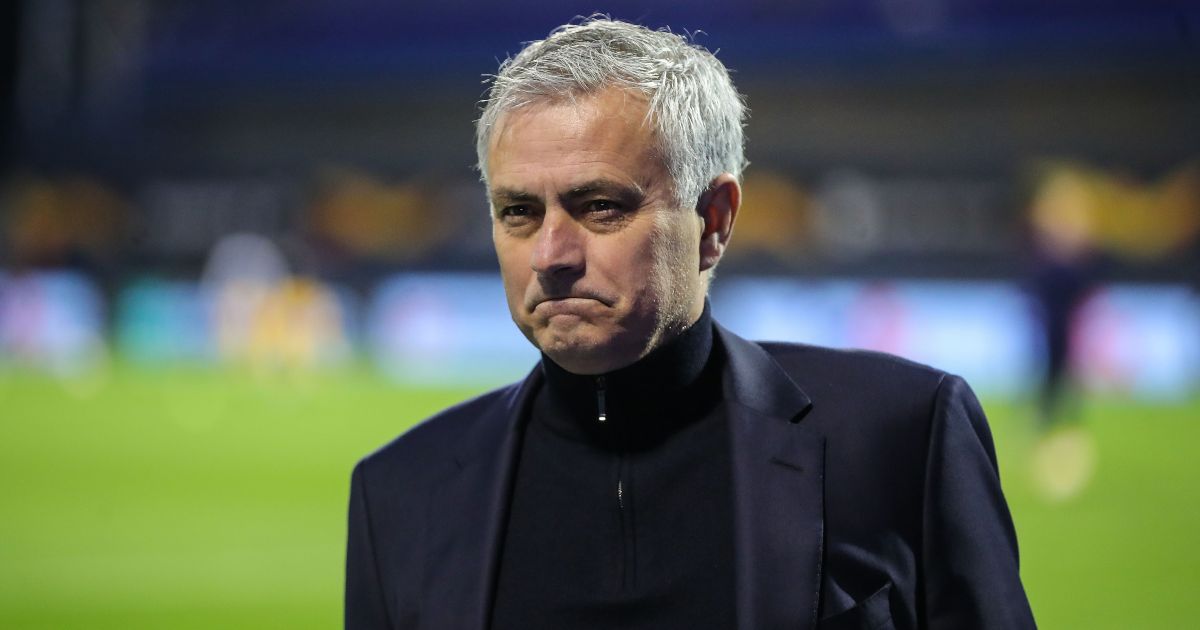 In the hailstorm of the attempt at forming a so-called European Super League, Tottenham Hotspur has heated the footballing world to a boiling point by sacking Jose Mourinho. The Portuguese manager has been relieved of duties after 17 months in charge, following his appointment after Mauricio Pochettino has been sacked.
Part-owner of the club and chairman Daniel Levy gave a statement for the club's website.
"Jose and his coaching staff have been with us through some of our most challenging times as a club. Jose is a true professional who showed enormous resilience during the pandemic. On a personal level I have enjoyed working with him and regret that things have not worked out as we both had envisaged. He will always be welcome here and we should like to thank him and his coaching staff for their contribution," said Tottenham chairman Daniel Levy.
Alongside Mourinho, his coaching staff Joao Sacramento, Nuno Santos, Carlos Lalin and Giovanni Cerra had all been relieved of their duties on Monday morning.
Mourinho was on a deal that lasted until the end of the 2023 season. The news comes six days before Tottenham will try to win their first trophy since 2008 when they play Manchester City in the League Cup final. Making the decision all that more painful and probably unfair for Mourinho.
The Special One has lost the aura he once had after this failure at Tottenham. With Manchester United, he at least won trophies and his stint did end up looking better than first feared. Mourinho paid the price for his bad results, most notably the unexpected Europa League elimination at the hands of Dinamo Zagreb. He lost parts or seemingly the whole dressing room, even stating that many players simply don't have the quality needed.
"It was not a problem of fight, it was not a problem of attitude, the players wanted to win but I have to be honest and say I saw things on the pitch, not in terms of attitude but in terms of profile, vision, balance, which belongs to the top players, I didn't see in every position," said the Portuguese recently.
He was earning around €17,300,000 per year which means that the Spurs will have to pay the man more than €35,000,000 now. The severance pay for his coaching staff not included in this. It's believed that Spurs are willing to take this risk due to their desired involvement in the so-called Super League which would bring a team €300,000,000 per season roughly.
The expenditure paid to get rid of Mourinho would count as the third-biggest purchase the club has made after Tanguy Ndombele's massive €60,000,000 signing and Davinson Sanchez €42,000,000 move from Ajax. It is on level with the 2016 signing of Moussa Sissoko, for whom Newcasle got the same money. The next in line is Giovani Lo Celso, the 24-year-old was paid €32,000,000 and Spurs have five more €30,000,000 signings.
When Mourinho left Chelsea in his second stint, the club paid him out €10,000,000. Man United had to pay even more - €22,650,000. But Spurs will have to truly break the bank and the club will lose a transfer window excuse of not having money if things remain as they are.
This is his shortest stint in managerial waters ever, since his start with Benfica and Uniao de leiria. Prior to the 86 games he led Tottenham at, Mourinho's shortest stint was with Inter Milan, which he led for 108 official matches.
Mourinho made his name at Porto which he led for 127 games before Chelsea came knocking in and secured him for his longest managerial stint, 185. These two jobs made him into the footballing icon that he remains, although a fading one. His second stint at Chelsea lasted for 136 matches, eight fewer than at Manchester United.
Not looking at the first two jobs he had in Portugal, but starting with Porto, Mourinho had the worst win-ratio at Spurs. Unsurprisingly. In the 86 matches, Mourinho led the London side to 44 wins, 51.16%. With the Red Devils he had his second-worst success ratio at 58.33%, slightly below his second Blues stint at 58.33%.
His best work statistically, win-wise was at Real Madrid, where he won 71.91%, although Porto's 71.65% is really close. First Chelsea stint is at 67.03% win ratio and Inter, which is still considered by some to be the purest Mourinho side, he had a triumph ratio of 62.04%.
Mourinho was most well-known for the bonds he created with his players. Across Stamford Bridge, Guiseppe Meazza, and Santiago Bernabeu. He lost that at Old Trafford and in the north side of London he had it with individuals.
Harry Kane was enjoying his most complete football with the Portuguese tactician, becoming an equally good assist maker as he is a goalscorer. In the end, reports suggested that even the English striker became fed up with Mourinho's tactics and more so, the way he talked about the team.
The mentioned statements about the players simply lacking quality, not attitude, was a prime example of Mourinho trying to save face in front of the streaks of bad results. Trying to keep his own reputation and spin the story in his own favour, stating that he didn't have the players of needed quality. But considering how Spurs are bested by West Ham, Leicester, the decimated Liverpool, and Everton on the Premier League table, it's hard to agree with him.
Spurs don't have a squad on the level of Manchester City's or healthy Liverpool's, but they ought to be in the top four places, especially with Arsenal being as bad as they are. Five points off the Champions League spot is not abhorrent bad, especially when looking at their fiercest rivals, but that might not even matter to Mourinho.
Spurs will be led in training by the 29-year-old retired player Ryan Mason for the time being. Although Spurs did announce that the public will be notified with the new happenings in this case, meaning a new manager.
With the League Cup final imminent, the new person should be quick to arrive. It's not like Daniel Levy to make a passion-decision but if the new man doesn't arrive at least in the next two days, that will be a sure indicator that it was.
Mourinho was heavily criticized as Spurs' football was viewed as boring and too defensive. Resulting in the team getting bombarded by far lesser sides like Newcastle. Furthermore, he did have tension within the team from the start, which was visible in the Amazon All or Nothing documentary.
As in Manchester United, Mourinho failed to adapt to the modern footballer and his ego. Long removed from the men he trained at Inter Milan who would follow them into battle, self-admittedly. Where the blame can't be put solely on him, as the primadonna footballers can't be given a clean slate, his inability to arrange a suitable working condition is less excusable. He knew the problems he had at United and it was easy to see that the squad at Tottenham had similar mentalities.
With four League Cup trophies, Mourinho had a chance against Manchester City to become the competition's most successful manager, overtaking two British greats Sir Alex Ferguson and Brian Clough.

In the end, Mourinho did pay the price for his failings. But Spurs are at a loss here too as the club made two classless acts in succession. With their attempt to enter the so-called European Super League and with the sacking of the manager days before he got to lead the team to a rare final for the team. One that he earned. But it seems that meritocracy doesn't live at Tottenham anymore.