Top transfers of the 2020 summer transfer window so far
16.8.2020.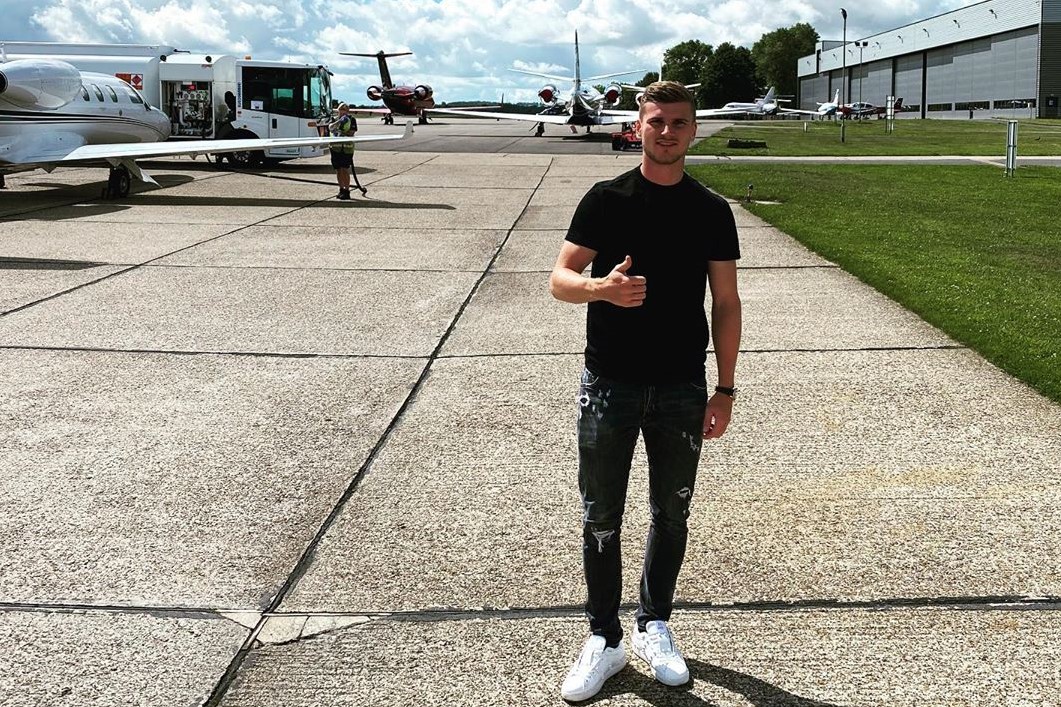 Transfers are usually the only topic of interest in football during the summers, besides international tournaments that last only during the beginning of it. So as COVID stole attention from football and disarrayed the season, prolonging it to late August, transfers took a back step to talks of positive tests and conclusion of leagues. For the first time ever, multi-million transfers went a bit under the radar. As the transfer window started on the 27th of July and will last until October 5th, we have more than half the time to go. So it's the perfect time to revisit the top transfers of the 2020 summer transfer window.
Even though it should be known as the 2020 summer/autumn transfer window.
What we're not including are the deals which were arranged last season but went through the loan period first. Along the likes of Alvaro Morata to Atletico from Chelsea and Giovani Lo Celso from Real Betis to Tottenham.
Top transfers of the 2020/2021 summer transfer window so far
10. Jonathan David (Gent to Lille) - €31,500,000
A surprise inclusion on the list regarding both buying and selling clubs. Gent assured its biggest sale and Lille went all-in with their most expensive purchase of all time. Club's sporting director Luis Campos is one of the masterminds of his profession and is the one to thank for Monaco's magic sales after the club's successes several years ago.
Now at Lille, he sold Victor Osimhen to Napoli for a massive €80,000,000 fee reportedly, another player they bought from the Belgian league. They are hoping they got another golden hen in the 20-year-old David who won't stay in the top transfers of the 2020 window but will have a lot of pressure on his back regardless.
9. Hakim Ziyech (Ajax to Chelsea) - €44,000,000
The oldest transfer on the list as it was announced before the world descended into chaos. Chelsea bought the 27-year-old Hakim Ziyech on 14th of February and in so gave their fans Valentine's card that promised a summer of love and investments. Ziyech, who only played in Eredivisie so far with 216 matches in the Dutch league, is a versatile man with bags of experience in European competitions.
In the 2018/2019 season, the Moroccan scored 21 goals in 49 matches across all competitions and wasn't a stranger to double digits in the scoring department too. His deal comes in two parts, the main one earning Ajax €40,000,000 while bonuses can bring another four million to the Amsterdam club.
8. Nathan Ake (Bournemouth to Manchester City) - €44,400,000
Manchester City was desperately lacking centre-back options during the season with frequent injuries and this time they decided to bolster up with a Premier League-proven versatile defender. Nathan Ake spent six years at Chelsea, going on loans and not getting much more than promises. Bournemouth made him his and after the Cherries were relegated City reacted quickly and pounced on the 25-year-old.
With their backup for this season, Eric Garcia bound to leave this summer or at the end of the next season, the centre-back was a priority for director of football Txiki Begiristain. Ake has been training with elite players for quite some time but this move will make or break his career in terms of proving himself and proving Chelsea wrong for letting him go.
7. Achraf Hakimi (Real Madrid to Inter) - €45,000,000
Talk about flying under the radar. One of the best full-backs in the world in the last couple of seasons has switched teams and signed for Inter from Real Madrid. Although the second Moroccan on this list was playing for Borussia Dortmund in the last two years. Real earned €40,000,000 for the player who didn't even make 20 appearances for their club. And they might even get five more due to bonuses.
Reports differed regarding the presence of a buy-back clause but it seems more likely that Inter's Beppe Marotta didn't accept to it. With the way Antonio Conte relies on full-backs or wing-backs, this just might be one of the best purchases of 2020.
6. Timo Werner (RB Leipzig to Chelsea) - €53,000,000
Another new Chelsea player on the list and quite possibly the most intriguing signing of the 2020 window so far. Timo Werner is one of the few elite-level striker prospects who were available for purchase and the Blues pounced on the chance. But with their track record of signing high-profile forwards, the fans still can't let themselves get too excited.
Besides superstition, it needs to be seen how well can Werner transition from such a pressing team like RB Leipzig. As well as how can he go from the insane tempo of the Bundesliga that left a lot of space for exploitation, to matches in PL which will see some teams go the bunker route against Chelsea. He claims he can do it all, and with the €53,000,000 release clause paid - he better.
5. Mauro Icardi (Inter to Paris Saint-Germain) - €57,000,000
Although Mauro Icardi already started playing for Paris Saint-Germain in 2019, and we didn't count in the transfers of Lo Celso and Morata, his move wasn't certain until the end of May. The transfer option was only optional and the requested fee was considerably higher than the final one.
PSG bought the poacher for €50,000,000 with another €7,000,000 in add ons while the initial reports after the loan stated the Saints would have to pay €75,000,000 for the Argentinian. In 20 Ligue 1 games so far, Icardi has scored 12 goals and with Edinson Cavani leaving, he was a needed reinforcement.
4. Leroy Sane (Manchester City to Bayern Munich) - €60,000,000
A year off football due to the injury and only several years left on his contract has considerably lowered the price Bayern Munich had to pay for a player they wanted last summer too. Back then, the lowest price for the winger was believed to be €80,000,000 but now the sum listed is only the highest.
City received €40,000,000 right away but the bonuses will quickly and easily rise to €49,000,000. Although, that's not the end of the bonuses for this transfer which can, in the end, cost the Bavarians €60,000,000. With Joshua Kimmich (25), Leon Goretzka (25), Serge Gnabry (24), Alexander Nubel (23), and Sane (24), Bayern has a scary line up of domestic talent about to enter their primes at the same time.
3. Miralem Pjanic (Juventus to Barcelona) - €65,000,000
Even though it was believed that the exchange of clubs MIralem Pjanic and Arthur Melo went through was a clear swap, it wasn't. Barcelona paid less than Italian squad and as they were getting an older player who dropped his performance quality, it's somewhat understandable.
Barca was completely transparent regarding the purchase of the 30-year-old as it announced the Bosnian playmaker was acquired for €60,000,000 plus five million depending on variables. The deal was completed at the end of June, back when it wasn't clear Miralem was coming into a troubled club.
2. Victor Osimhen (Lille to Napoli) - €80,000,000
The most controversial entry on the list but when Aurelio De Laurentiis represents the buying party, that's not strange. Napoli's president went on and stated that the whole worth of this transfer is €80,000,000. The deal was done with the €70,000,000 straight investment and another €10,000,000 in bonuses. Although some reports from Italy stated that the deal was only €60,000,000 we have to believe the president.
Only a few players can realistically overtake Osimhen's transfer this window and considering that scored just 13 games in 27 matches of his only Ligue 1 season, it's easy to see why Bayer Leverkusen is asking €100,000,000 for Kai Havertz. A younger man who has 127 appearances in the Bundesliga. All these bearings have put a lot of pressure on Napoli and Osimhen himself.
1. Arthur (Barcelona to Juventus) - €82,000,000
Juve's purchase of Arthur Melo from Barcelona seemed like a smart deal by the club when the deal was announced at the end of June but now it seems ever more exciting as midfield legend Andrea Pirlo will coach the Brazilian. Juve once again purchased big and paid the Brazilian €70,000,000 up front with another €12,000,000 in bonuses.
Arthur came to Barcelona without much noise prior, back in 2018, and the 24-year-old played in just 48 league matches for Blaugrana yet he showed enough quality in them. The midfielder did put a blemish on his move by going away from Barca before his contract ran out and was punished for it by not playing in the Champions League matches.
Who are the players you want to make the top transfers of 2020 window list at the end? Kai Havertz, maybe Lautaro Martinez? Tell us on social media.