Top five European leagues photo finish: Who can win, qualify, and get relegated?
17.5.2021.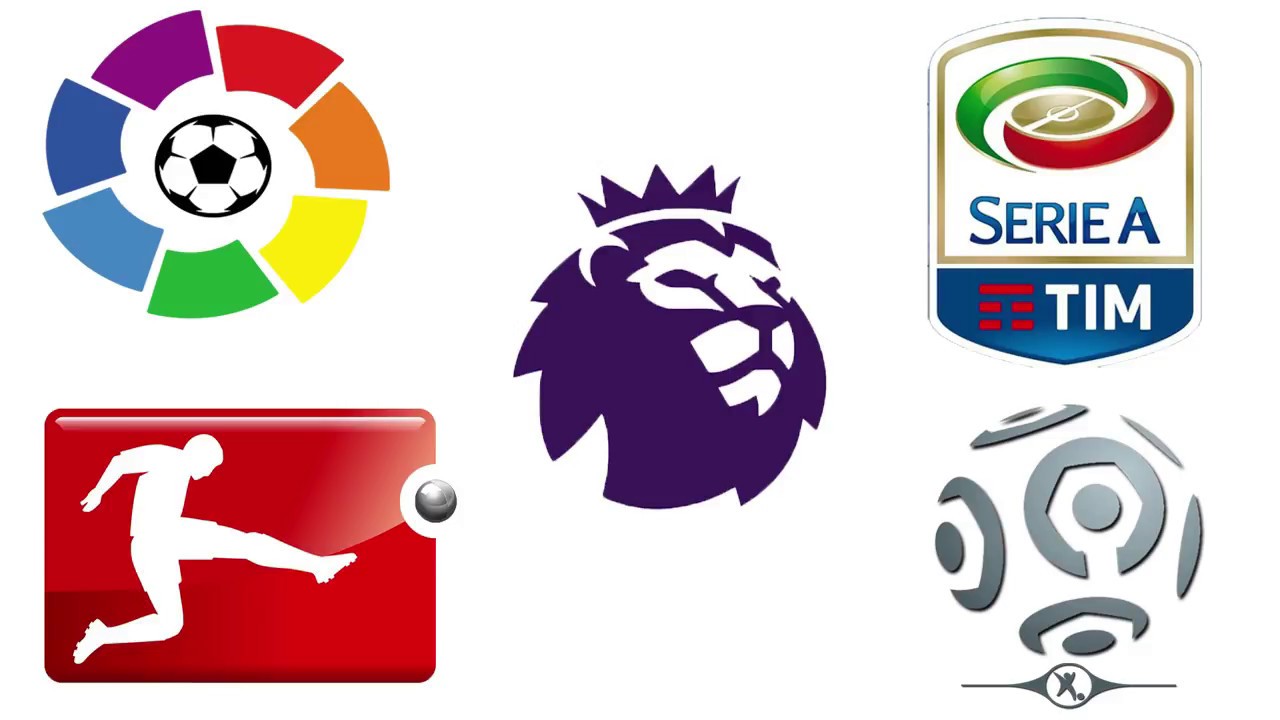 We're in the penalty box of the season and the campaigns are being decided on multiple levels. Sure, most leagues have their champions determined already but there are championships where top and European spots are up for grabs. Securing the drama of the last day. So take a look at what the last games of the 2020/2021 season will bring in Bundesliga, Serie A, Premier League, Ligue 1, and La Liga in terms of titles, Europe qualification, and relegation.
Premier League
The only league where there are two matchdays left is the English Premier League. Yet, the most important thing is known and has been for a while - Manchester City are the champions. Their neighbours United have secured the Champions League spot but there are other places up for grabs.
Leicester have spent most of the campaign in the top four but they are in risk of losing the right to play the Champions League spot. They face two tough games in order to secure their three-point lead to Liverpool, the first team outside top four. First, they play the other side in the top four, Chelsea, only a week after they've beaten the Blues in the FA Cup final. Their second game comes against Tottenham who can still, mathematically, clinch the top four spot. While the Ryan Mason led side has to fight Aston Villa on matchday 37 first.
They can't steal the spot of Foxes though as Spurs are at 59 points and Leicester is at 66. But Chelsea and Liverpool can take the spot of Leicester. The Blues have only two points fewer, and the Reds three. London side's last game is against Aston Villa, while Jurgen Klopp's boys have the easiest schedule, meeting Burnley and then Crystal Palace.
Technically, West Ham can also grab the top-four spot if they beat WBA and Southampton and other clubs' games go in their favour.
Everton and Arsenal at 56 and 55 points hope they can get to the Europa League spots or at least the new Europe Conference league. The Toffees have a tough schedule with Wolves and Manchester City, while Arsenal plays Palace and then Brighton.

The relegation battle is done and settled in England with Sheffield United, West Bromwich Albion, and Fulham going down to the Championship.
Serie A
While Inter are crowned champions after nine years of Juventus domination, Serie A has arguably the most exciting finish of the season. Atalanta has clinched their Champions League spot for the third year in a row but the other two spots in Italy are hotly contested. The climax of the league might bring one of the biggest surprises of the season as Juve might miss out on elite football.
The Old Lady's fate has left its hands as not even a win in their last game guarantees a top four finish. Facing Bologna of the stubborn Sinisa Mihajlovic, Juve with 75 currently, still has to look at Napoli and Milan for their results. Dead even with 76 points, Rossoneri and Neapolitens have had opposing conclusions to the season. The San Siro side had a tremendous start of the season, they were title contenders, but they've fallen down while Gennaro Gattuso's team has improved its form for the last stretch.
Milan has the most difficult job out of all the teams trying to get something as they are playing the most attacking side in Europe's top five leagues - Atalanta. La Dea will also play burdenless, without the pressure of needing something, which could be their best catalyst.
Napoli should have it easiest as they are set to play Verona, yet they've suffered a 3:1 defeat in their last duel this January.
As for the Europa League spots, Lazio has clinched theirs. Even though they have two more games to play, they cannot get to a CL spot or lose position number six. Their city rivals Roma could still miss out on Europe Conference as they sit seventh with 61 points, while Sassuolo has 59. Roma plays against Spezia who defeated Torino 4:1 in their last game, while saying goodbye to their manager Paulo Fonseca.
Giallorossi can also be fearful from Sassuolo playing their fiercest rivals Lazio, as the Biancocelesti don't have an incentive to battle hard and help the city rivals be a bit more competitive in the transfer market over the summer.
Crotone and Parma have said goodbye to the letter A and will play in Serie B next year. Benevento is the prime candidate to join them although they still have a fighting chance. Although Torino needs just a point in their last two games to secure salvation. The first chance comes against Lazio on Tuesday. If they suffer defeat, the last match day will have a fierce battle as the Turin side will have a direct clash with Benevento.
Bundesliga
Nearly done and dusted with one matchday remaining, Bundesliga reached its top conclusion in the past weeks. Eintracht Frankfurt was the main loser as they lost a massive point lead to miss out on the Champions League. Bayern Munich are the champions, unsurprisingly with RB Leipzig, Borussia Dortmund, and Wolfsburg joining them in the elite continental competition.

Eintracht will have to console itself with the Europe League, while Bayer Leverkusen will be satisfied with it as they've improved in the second part of the season.
The only point of the question when it comes to Germany's Europe representatives next year is the one Europe Conference spot. Union Berlin are in pole position now with 47 points while Borrusia Monchengladbach has one fewer. Stuttgart and Freiburg are also in the mix with 45 points after 33 games. Union has the toughest job, playing against RB Leipzig in Julian Nagelsmann's farewell match, Freiburg will face the demoralized Eintracht. Gladbach will face the relegation battle side Werder Bremen, and Stuttgart another team fighting for salvation - Arminia Bielefeld.
Schalke is the long-foregone relegated side with only 16 points in the whole season, including the surprising win over Frankfurt last weekend. Koln is in the immediate danger zone with 30 points, enough only for the 17th spot. They will compete with the mentioned Werder and Arminia to get out to safety. Koln will face Schalke and it should be the easiest job but Eintracht saw that it wasn't quite so. The last two teams are going down while the 16th placed side will play the Bundesliga two third-placed Greuther Furth.
La Liga
Possibly the most exciting ending of the league will be seen in Spain where the city rivals Atletico and Real are fighting for the title. Atleti were in the pole position for long but they've faltered from time to time, while Los Blancos unimpressively remained in the position to defend their title.

The reigning champions will have a harder job in playing against the Europa League finalist Villarreal. While Atleti will have a fighting team as well in Valladolid who will be fighting for their right to play in the Primera.
Barca and Sevilla have secured their spots in the Champions League but the Europa League battle is an open book. Real Sociedad has the most real estate with 59 points, while Betis and the Yellow Submarine have 58. As mentioned Villarreal has the toughest job in playing Real, while Betis also has its work cut out for it with a game against the eight-placed Celta. Sociedad has the easiest job against the not-so-motivated mid-table Osasuna.
Besides Valladolid, it's Elche and Huesca that will be fighting to stay in the top rank while Eibar has lost that battle. Both of them play more quality teams, Elche has to fight Athletic Bilbao, while Huesca hosts Valencia.
Ligue 1
The most surprising outcome in all top five leagues - bar Schalke's convincing relegation -is that PSG is on course to losing their title. It could've easily happened on matchday 37 but league-leaders Lille were held out to a draw against St Etienne.
Paris Saint-Germain lived to fight another day in which they will face relegation fighting Brest. While Lille will play the mid-table, secure Angers. Monaco can still theoretically win the league as well from the third spot, as they go into the game against Lens with 77 points, three fewer than Lille. As the goal difference plays the part if teams get to equal points, Monaco's chances are only theoretical.


They have a win in mind mostly to fight off fourth-placed Lyon who has a point fewer and still hoping for that third-place Champions League spot. Playing mid-table Nice, they have the least motivated opponent. Monaco's adversary Lens is trying to secure their Conference spot, while Rennes is trying to secure it against Nimes, an already relegated side.
Dijon and Nimes are already relegated but there are so many teams in danger of finishing 17th. Nantes occupies the position currently with 40 points, Lorient, Brest, and Strasbourg are at 41, while the owner-less Bordeaux plays against Reims in a battle of teams who have 42 points. Nantes gets to play Montpellier for their first chance of salvation, Llorient and Strasbourg have a direct match up, and Brest plays PSG as mentioned. Not all is lost for the 17th-placed as that team will suit up for a play-off game against the Ligue 2 representative, either Grenoble, Toulouse, or Paris FC.