Top 10 goals of all-time! (VIDEOS)
6.2.2020.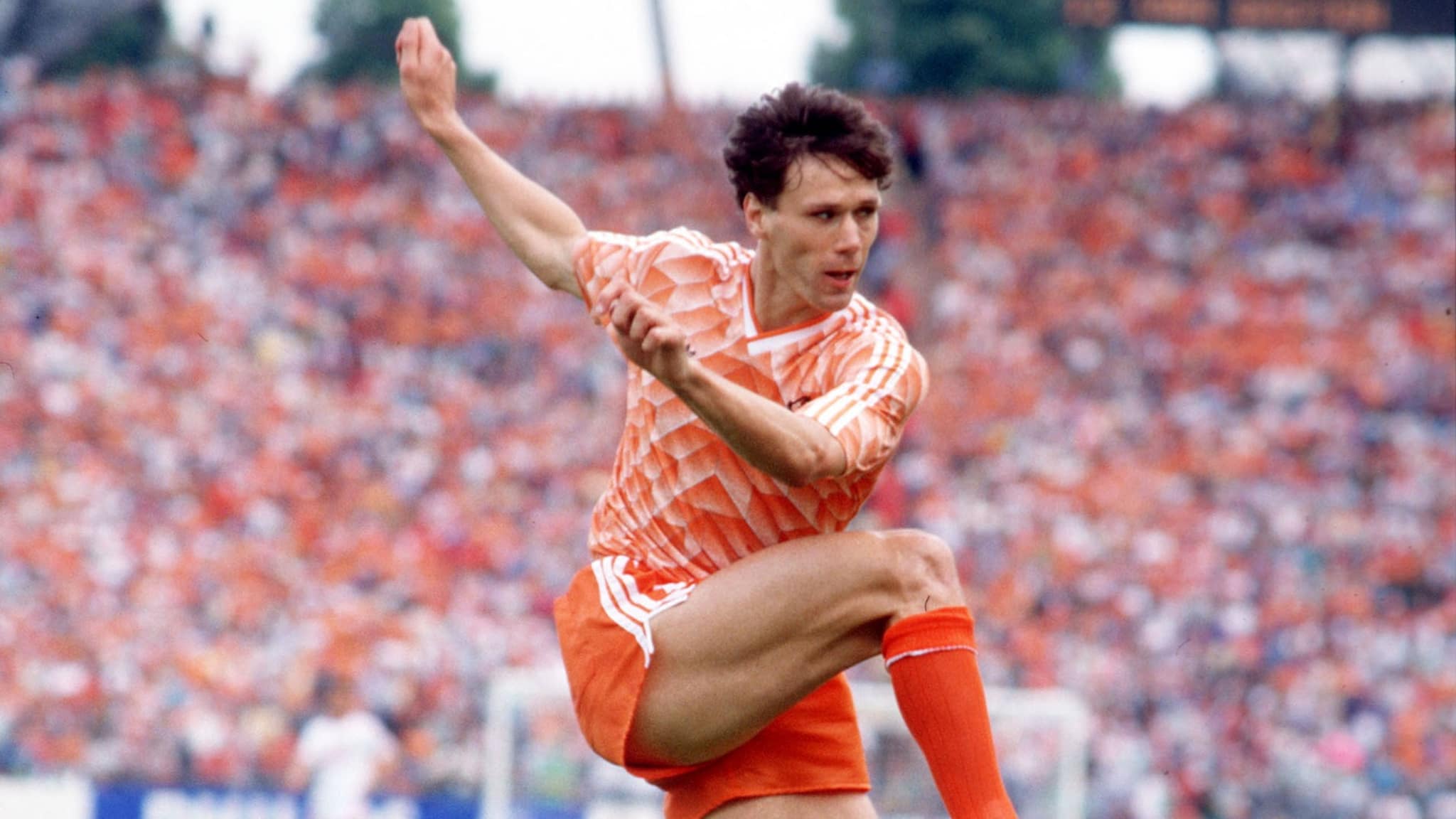 Football is a simple game, the team that scores the most goals win. Regardless of whether the ball goes off a defender, gets rolled in, or goes through's goalkeepers fingers. But the players who score the most beautiful goals of all time leave an additional legacy far beyond their stats. Poetry in motion that will long surpass their lifetime. We take a look at the top 10 goals of all time and what makes them so great.
Of course, everyone will have their own different top 10 but focus on enjoying the moments of brilliance.
Occasion, skill, aesthetics, ferocity, teamwork. Football's essence.
Top 10 goals of all-time!
10. Zlatan Ibrahimovic (Sweden vs England)
On this day in 2012, Zlatan Ibrahimovic scored all four goals as Sweden beat England 4-2, including this decent effort... ???? pic.twitter.com/fKONqyrcv0

— Zlatan Facts (@ZIatanFacts) November 14, 2018
If this goal was scored in an official game, even a Nations League group match, it would be at the very top of it without a doubt. Alas, it was only a friendly game. But was made into the most memorable unofficial match in history by Zlatan Ibrahimovic's audacity.
On Novembar 14th 2012 Zlatan scored four goals against the English, who at the time, didn't give Ibra the respect he deserves. The best was saved for last as the tall striker scored an overhead kick, without a first touch, from 30 meters out.
9. Yoann Gourcuff (Girondins de Bordeaux vs Parist Saint-Germain)
A brilliant goal that you may not have seen before.

?? Yoann Gourcuff for Bordeaux in 2009 against PSG
?? Ligue Un goal of the season 2008/09pic.twitter.com/YlTj1yKXgW

— GoalScorer Challenge (@GoalscorerC) August 27, 2019
Certainly the least well-known goal on this list. But the author will defend the inclusion of this Ligue 1 goal Yoann Gourcuff strongly and easily. The French midfielder was a football artist in the purest sense of that phrase and the goal he scored against PSG was his unforgeable master-piece.
Sliding between two players, in reverse at first, before sloting an outside of a boot striker is something that will not be replicated. We will see overhead and free-kicks goals galore but nothing like this. A pure unique work of art. A moment of brilliance.
" I can't really explain how I did it... it was pure instinct," said the artist of his exhibition.
8. Leo Messi (Real Madrid vs Barcelona)
?? Voted the 3rd best goal in Barça's history...

This Leo Messi dribble against Real Madrid ??????#UCL #BarçaBestGoalEver pic.twitter.com/G7Gwn0zSno

— UEFA Champions League (@ChampionsLeague) April 1, 2019
Leo Messi had a number of slalom goals. La Liga defenders probably have nightmares about being extras in his promo reels but one stands out. Against the biggest rivals Real Madrid. The Argentinian was surrounded by the hated white shirts, went pass them like on rollerblades even though they had no one else to look for.
Iker Casillas was furious and rightfully so as the Argentinian demoralized and embarrassed the whole backline of Los Blancos. The best Leo Messi goal taking the opponent into consideration and therefore automatically one of top 10 goals of all-time.
7. Thierry Henry (Arsenal vs Manchester United)
Thierry Henry varázsol. #henry #thierryhenry #14 #titi #titihenry #arsenal #arsenalfc #gunner #gunners #premierleague #epl #football #futbol #futebol #fussball #calcio #soccer #manchesterunited #mufc #manutd #futballisztika pic.twitter.com/BYdybyaxp5

— futballisztika (@futballisztika) February 6, 2020
The best goals of all-time can't be duplicated. When they get mentioned there's no confusion of which goal you are thinking. There's only one situation when a player lifted the ball up to himself with a first touch and smashed the volley from a turn over the France national team goalkeeper. In a Premier League derby.
Thierry Henry has goals that are more a part of his story or his brand but he doesn't have better goals than this one.
6. Jack Wilshere (Arsenal vs Norwich)
5 years ago today, the Norwich defenders could only watch as Jack Wilshere scored one of the greatest team goals in the history of the PL pic.twitter.com/cL1kQlCdtG

— RF9 ???? (@SambaRole) October 19, 2018
Football the way it meant to be played. In a list that is dominated by goals scored by the individual's moment of brilliance, Arsenal shows what beauty is to play team football. Jack Wilshere takes the centre spot by dragging the ball out of his half and then both kickstarting and finishing the attacking move but it is an Olivier Giroud and Santi Cazorla goal as much as his.
The changing of the pace, the precision of the passes, the fact that it is mostly first touch passes, and the elegance of the execution makes Norwich players look like tall cones. A true testament to Arsene Wenger as well as three Gunners' goals could've been included. Giroud's scorpion kick or a similar attack with Aaron Ramsey as the finisher.
5. Marco van Basten (Netherlands vs USSR)
??- 29 years ago today, Marco Van Basten closed his eyes and swung his leg against USSR in the Euro 88 final. pic.twitter.com/Fb1vabErgW

— MUNDIAL (@MundialMag) June 25, 2017
Defending the honour of older goals only visible in grainy video is one of the most legendary players of all time. Marco van Basten scored against the Soviet Union in the final of the 1988 Euros from the tightest of angles and hitting the small net of the goal.
One of the best goals of all time in our opinion and certainly one of the best volley shots in the history of the game.
4. Denis Bergkamp (Arsenal vs Newcastle)

Dennis Bergkamp with *that* goal against Newcastle. Enjoy...??#GoalOfTheDay pic.twitter.com/5Ro8BXKqNB

— Premier League (@premierleague) May 5, 2017
A goal which gets more impressive with every new camera angle. Bergkamp didn't dribble past his marker, he danced around him and into football's history. One of those moments of brilliance that makes pretty much everyone's top 10 goals of all-time list.
A first touch that would give physics college professors a headache when trying to explain them, pirouette of a professional ballet dancer, the strength and cold-bloodedness of a proper Premier League legend.
3. Gareth Bale (Real Madrid vs Liverpool)
ICYMI: Gareth Bale's overhead effort for Real Madrid vs. Liverpool in the #UCLFinal. Magical. pic.twitter.com/V6PuXjcfIk

— Bolarinwa Olajide (@iambolar) May 27, 2018
Big game player. Some Real Madrid fans might think that the Welshman doesn't care much about the club but that didn't stop him from gifting them one of the most memorable goals ever. Against Liverpool, in the final, after scoring a howitzer, Bale met a pretty low Marcelo cross with an unexpected overhead kick.
Loris Karius embarrassed himself twice on the might but not even legendary goalkeepers would stop the ball going from where it was destined to - top right corner. Some would say that this goal alone was worth Bale's transfer fee from Tottenham.
2. Zinedine Zidane (Real Madrid Vs Bayern Leverkusen)
Year-2002

Real Madrid Vs Bayern Leverkusen

Zinedine Zidane
Retweets and Follows Appreciated pic.twitter.com/PNrUoYDVnV

— Goals Galore (@GoalsGalore__) January 22, 2019
For the longest time the best goal in the Champions League final, the best goal in the Champions League, and possibly the greatest goal ever considering the importance of the occasion and the skill necessary. While Zizu's goal didn't remain the very best it will always remain as one of the best goals ever.
In the 2002 Champions League final Roberto Carlos sent a high ball that was falling vertically and Zizu load up, almost cartoonishly, before unleashing the best volley the world has ever seen. Top corner, with his left foot, almost perpendicular to the pitch. The stuff of legends.
1. Cristiano Ronaldo (Juventus vs Real Madrid)
Happy Birthday to Cristiano Ronaldo.
The best of all times????
2 years ago, he gave us one of the greatest Champions League goal of all times. A sensational overhead kick in Turin! ???? #HappyBdayCristianopic.twitter.com/dvQWCpDfDe

— ??King Wanga™ (@ItsWanga) February 4, 2020
What can a man, who has all, give to himself? The one thing he has been chasing for many years, his Moby Dick. Cristiano Ronaldo scored goals in every single minute of the 90 the matches last, he scored with all parts of either his foot. From all ranges, and defied gravity with his headers too. But the scissor kick eluded him. Until a quarter-finals match against Juventus in Turin back in 2018.
Not only did Ronaldo score an acrobatic wonder but he showed his grit in the build-up as he saved the attack prior with his pure determination. Then a jump so high, so coordinated and unsavable. A masterpiece was enhanced by the Turin audience who, after a second of shock, took to applauding a man they now applaud week in, week out.
-----
Share some goals that you would definitely put in your list of top 10 goals of all-time.