Top 10 goalscorers of 2021 in top five leagues
10.1.2022.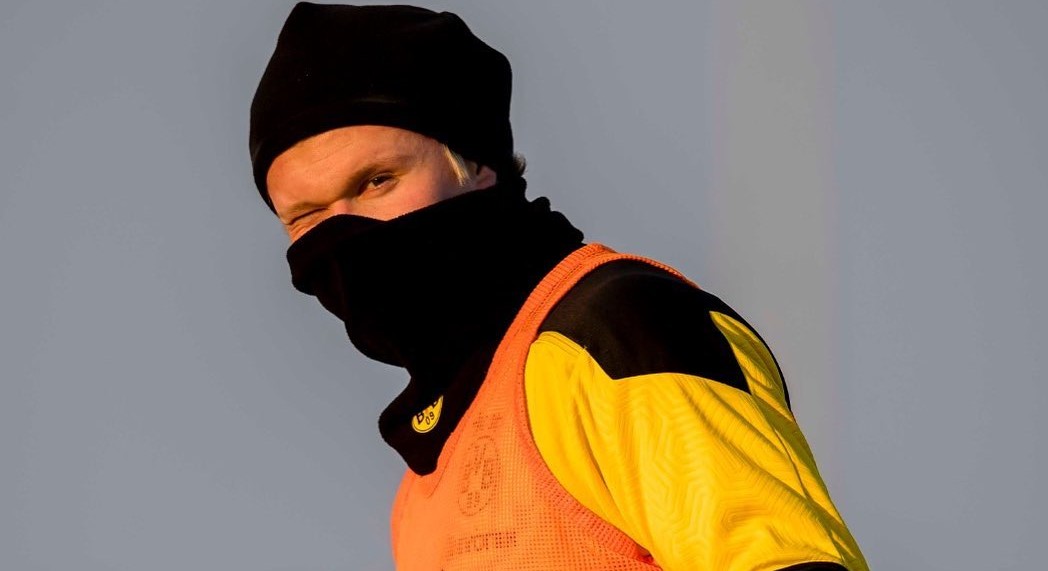 While it's the seasons that count, taking a look at the calendar year contribution is another great metric to gauge how the players are doing. Especially as some awards are given based on performances in a year. Taking a look at the cream of the crop of European football, we analyze the top 10 goalscorers of 2021 in top five leagues.
Wissam Ben Yededer of Monaco and Jonathan David of Lille get the honourable mentions as they stopped at 23 goals in 2021. But let's see the top 10 goalscorers of 2021.
10. Mohamed Salah (Liverpool) - 24 goals
The Egyptian sensation has continued his superstardom ways and finds his place amongst the continent's top scorers for a second year running. The 29-year-old played in 41 league games for Liverpool over the course of 2021, second-most out of all the players on this list, and scored 24 goals. His engagement of 3,510 minutes resulted in a return of 0.59 goals per game or a goal every 146 minutes. Salah scored only one brace in the first part of the year, got another in December, and had a memorable hat-trick against Manchester United in October.
9. Ciro Immobile (Lazio) - 24 goals
The former Golden Boot winner Ciro Immobile also scored 24 goals in 2021, yet he played in 38 games for Lazio, scoring 0.63 goals per match on average. The Italian spent 3,192 minutes on the pitch and scored a goal every 133 minutes on average. The 31-year-old scored only one brace in the second part of the previous campaign, got a hat-trick at the start of the 2021/2022 season, and then recorded a brace against Sampdoria.
8. Kylian Mbappe (Paris Saint-Germain) - 24 goals
The third-youngest man on this list played 35 games for Paris Saint-Germain and although his individual record is stellar, the loss of the title in France still looms over it. Mbappe scored 0.69 every match on average or one every 125th minute. Playin in 35 games, he spent 2,990 minutes on the pitch. Mbappe dominates in France and has scored nine braces over the course of 2021.
7. Andre Silva (Eintracht Frankfurt/RB Leipzig) - 24 goals
One of the three-man that changed clubs in the middle of 2021, with Andre Silva moving from Eintracht Frankfurt to RB Leipzig. Overall, he played in 37 games, scored a goal every 118 minutes on average, or a rate of 0.65 goals per match. Silva scored five Bundesliga braces in the previous year, although all of them came for Eintracht and none for RB Leipzig. Actually, the Portuguese 26-year-old only scored five league goals for the Red Bulls in 2021.
6. Lionel Messi (Barcelona/Paris Saint-Germain) - 24 goals
Having played the second-least minutes in 2021, Lionel Messi finds himself on this list of 2021's top goalscorers primarily due to his efforts back with Barcelona. As he only scored one Ligue 1 goal since his massive move to PSG. Messi played 32 games in 2021, providing a goal every 111 minutes, or 0.75 per every game played. Leo scored eight braces, of course, all for the La Liga side.
5. Cristiano Ronaldo (Juventus/Manchester United) - 25 goals
Cristiano Ronaldo is the third and final player who represented two sides in 2021, Juventus and Manchester United. The oldest man on the list at 36 played in 39 games, spent 3,215 minutes on the pitch, and scored on average every 129 minutes. It's a goal per game ratio of 0.64. Ronaldo scored eight goals for United, including two braces, one against Arsenal. While he had 17 goals in Juve's disappointing season. Including three braces, and of course, one hat-trick.
4. Karim Benzema (Real Madrid) - 30 goals
Only four players have scored 30 or more goals in 2021 and Karim Benzema was so impressive throughout the year that many believe it to be the best calendar outing he ever had. Benzema played in 38 games for Real and spent 3,119 minutes on the pitch, resulting in a goal every 104 minutes. That is an impressive ratio of 0.79 goals per match for the 34-year-old. Karim scored seven braces in La Liga over the course of 365 days, while Celta Vigo conceded a hat-trick from the French international.
3. Erling Haaland (Borussia Dortmund) - 30 goals
One of the two 21-year-olds on this list of top scorers in 2021, both of them in the top three, although Erling gets the title of the youngest man on the shortlists with a later birthday. An injury hindered the last part of the year and Erling fell a bit behind his fellow rival born in 2000, yet his record of 30 goals in 31 Bundesliga games is exquisite. Hence, he has a ratio of 0.97 goals per game! With the least amount of time spent on the pitch, 2,656, Erling scored a goal every 89 minutes. He had the highest number of braces in 2021, 10, including one against Bayern Munich.
2. Dusan Vlahovic (Fiorentina) - 33 goals
Even though some are still unsure about Dusan Vlahovic, the sheer second placement on this list populated with superstars is enough to disperse any naysaying. The 21-year-old equalled the record CR7 set with Juve just a year ago by scoring 33 calendar year goals in Serie A. A physical specimen, Vlahovic did spend the most time on pitch out of all these 10 sharpshooters, 3,765 minutes, and played in the most games, 43, yet he still has a great ratio of a goal every 114 minutes. The Serbian youngster had a ratio of 0.77 goals per match. He scored six braces, amongst others against Atalanta, Lazio, and Milan. He also bagged two hat-tricks in Italy this year.
1. Robert Lewandowski (Bayern Munich) - 43 goals
Despite having the third-lowest number of games played at 34, Robert Lewandowski absolutely dominates the rankings of 2021's top goalscorers. The Polish 33-year-old scored on average every 68 minutes, for a goal ratio of 1.26 per match. Of course, Lewa owes a lot to his club friend who topped the 2021 assists rankings. RL9 spent 2,910 minutes on the Bundesliga pitches, scoring six braces, including one against his former side Dortmund. But he also scored a hat-trick of hat-tricks in 2021, against BVB, Borussia Monchengladbach, and Hertha Berlin.
Yet, somehow Ballon d'Or didn't end up in his hands.
Check out the goalkeepers who managed to keep their nets safe the most in 2021, although across all competitions.