Timo Werner: A lot of good strikers take one year to settle down in the Premier League
4.3.2021.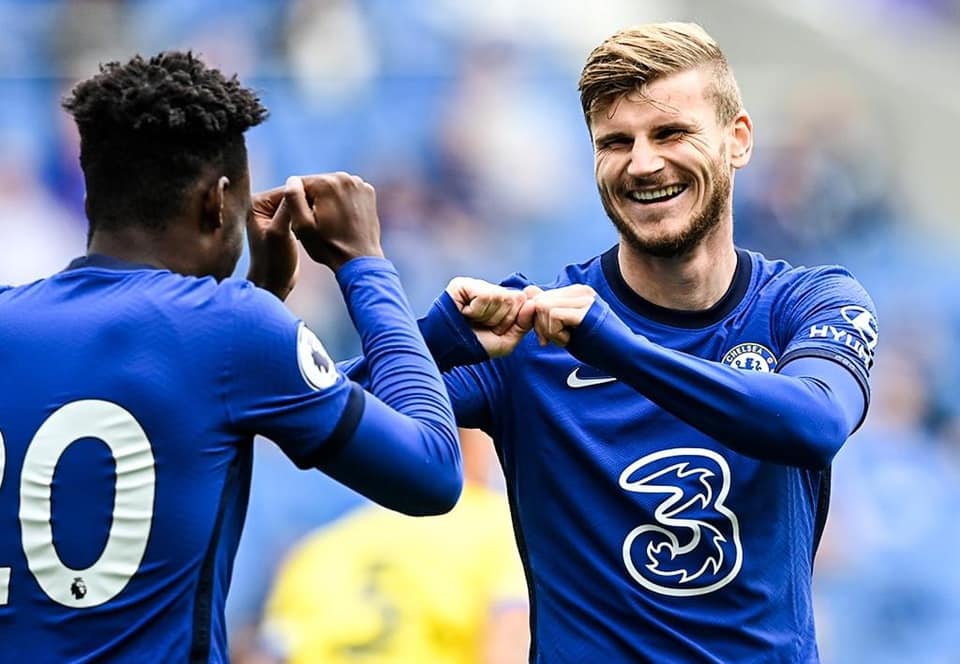 Timo Werner arrived at Chelsea from RB Leipzig last summer as a major €53,000,000 signing but the German striker failed to deliver as some did expect. Many claimed that he was nothing more than a speed merchant and would fail to deliver if a team doesn't play the insane pressing game of Red Bull teams.
He went 14 Premier League games without scoring between November and February but is now hopefully back to scoring ways with a goal against Newcastle. Yet, even the difficult period helped him grow.
"It was tough for me because I want to help the team. I want to score, it's in my nature, I am a striker. I never had it in my career before. You can always learn more from the bad situations. I learned to trust in myself, to give everything on the pitch, not only think about goals and fight for the team. Now I hope this period is gone and I score a few more goals until the end of the season," said the German.
In 35 games this season, Werner scored 10 goals, five of them in the league. Yet, he can draw comparisons from a Chelsea legend Didier Drogba, who helped the club win four Premier League titles and the Champions League in two spells and get some hope. As Drogba too only managed 10 league goals in his first season at Stamford Bridge back in 2004/2005.
"A lot of good strikers come to the Premier League and take one year to settle down and adapt. I think my form is going up and getting better and better. Maybe this year is not the year of goal scoring for Timo but at the end I will reflect on the season. I have learned a lot. I know exactly the teams we play against, how they play."
Recently, Werner stated that he naturally felt guilty for the sacking of Frank Lampard because his four or five missed chances could've led to four or five more wins and he could've stayed. Yet, he doesn't dwell on the past and he is quite happy with the new manager Thomas Tuchel, even though his passion might seem too much for some.
"I can talk to him very easily. When he screams on the pitch, no problem for me. I need types of managers who scream at me. It gives me more power."