Thomas Muller is enjoying his best football with 14 Bundesliga assists already
18.2.2020.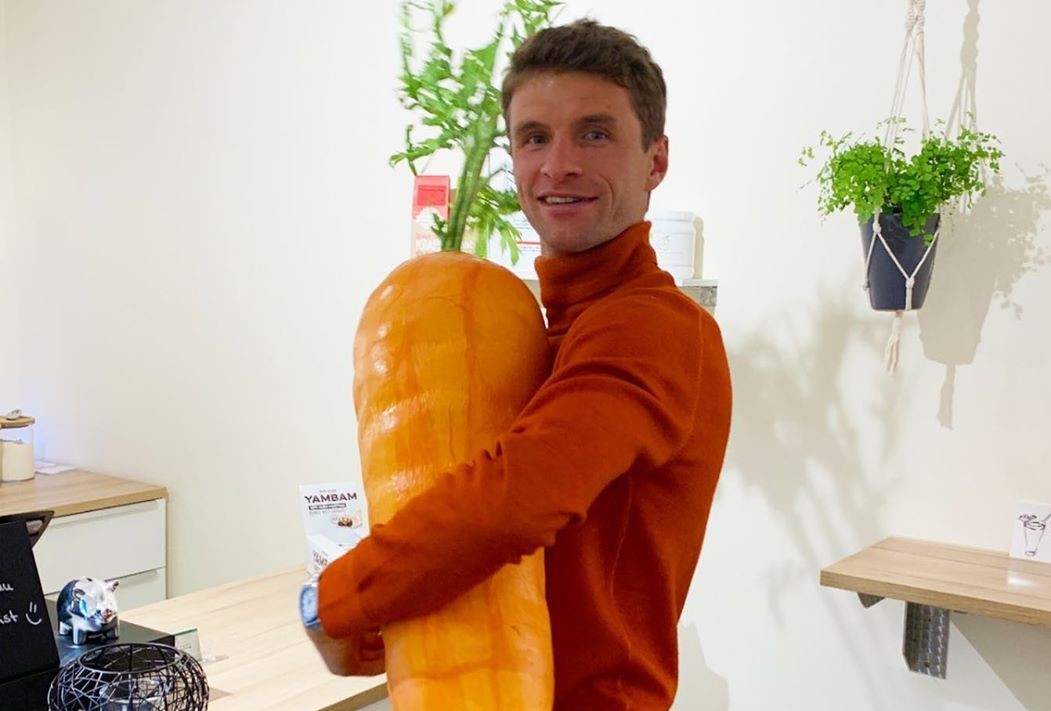 Only five minutes were enough for Thomas Muller to record two assists in Bayern Munich's trashing of Koln 4:1 on Sunday. The first one for Robert Lewandowski in the third minute and two minutes later for Kingsley Coman. While Polish striker is getting most of the plaudits for being this season's best player overall, his teammate, versatile German forward, is also enjoying his best football.
Assists to Lewa and Coman were number 13 and 14 for Muller in the current Bundesliga season. Since detailed data collection in the German league began in 2004/2005, no player has directly set up so many goals after 22 matchdays.
Muller is leading the assist table with 14 assists in 1,384 spent on the pitch. Ahead of Borussia Dortmund's Jadon Sancho who played for 1,616 minutes and has one assist less. While the third and the fourth men on the assists rankings also comes from BVB Achraf Hakimi and Thorgan Hazard with nine both.
Already Muller has equalled his personal assist record from the entire 2017/2018 Bundesliga season. And there is still one-third of games left, 12.
Especially encouraging is the form Muller picked up after the sacking of Niko Kovac and appointment of Hansi Flick. Since the German is in charge, Muller has 10 assists and five goals to his name. A change which happened at the start of November.
Muller was pretty unreserved when criticizing former manager Kovac. The German wasn't getting the minutes he thought he deserves and even talked about possibly moving away from Allianz Arena. But his form will most likely earn him a contract extension and send Philippe Coutinho back packing to Barcelona.
Thomas Muller has always been a unique player and his captain Manuel Neuer explained his qualities after the Koln triumph.
"As we all know, Thomas always keeps an eye open for a team-mate, and he sets them up in good positions. He has real instinct and takes the right decisions," said Neuer.