The referee who was involved in Maradona's two biggest goals speaks up
28.11.2020.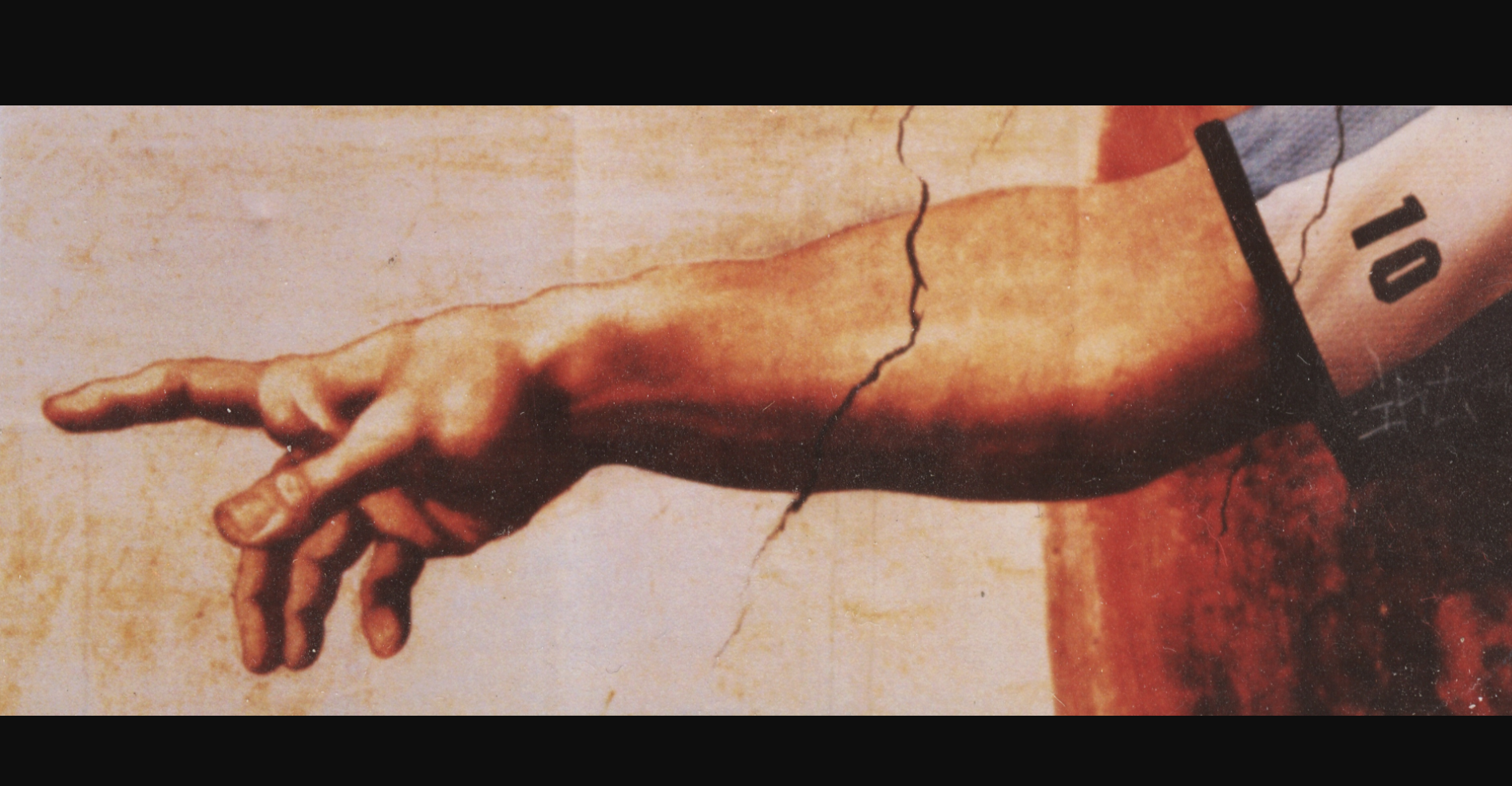 With Diego Armando Maradona passing away all folks that have been connected to him in some way are speaking up. None more interesting than the referee who officiated the match that made the Argentinian a legend, a myth, a cult hero, or even a deity. Of course, we're talking about the World Cup 1986 match against England.
Argentina won the game 2:1 and the second goal of the match was considered a goal of the century as Maradona glided past several English players and the keeper to slot the ball in the net.
Tunisian referee Ali Bin Nasser had the best view of the action and truly took part in it as he allowed advantage as Diego was hacked by English players on route to immortality.
"He took off from midfield, and I was shadowing him closely. When you're refereeing someone like Maradona, you can't take your eyes off them. They tried to take him down on three occasions, but his desire for victory kept pushing him forward. Every time I would shout 'advantage' until he reached the box," started Bin Nasser.
I'm sick of hearing the English media and ex England players criticise Maradona following his death regarding the "Hand of God".

This video shows the English kicking the little guy all over the pitch. Strangly we don't often see these pictures from the English media. pic.twitter.com/bjCfB1gGF4

— ???????? ???? (@GregABZ03) November 27, 2020
The referee continued to describe Maradona's famous run.
"I was watching from outside the box, wondering how this player shook off three defenders, and sprinted for nearly 50 metres. I thought 'the defenders will try to take him down now'. I was expecting that to happen and was ready to whistle for a penalty. To my surprise, he dribbled past another defender and the goalkeeper [Peter Shilton] to score what would become 'the goal of the century'."
RIP Maradona, now he will get to shake the hand of God pic.twitter.com/S269p6Wcyt

— Brody Logan (@BrodyLogan) November 25, 2020
Bin Nasser does not shy away from taking a bit of credit for the goal happening.
"I'm proud and honoured as a person and as a referee for having played a role in that historical achievement. Had I whistled for a foul in any of the first three contacts, we wouldn't have witnessed something that magnificent. That advantage I gave is one of my proudest achievements."
What certainly can't be is the glaring miss of a handbal for the first goal of the match. One that came to be known as the Hand of God goal.
"I remember it vividly. The English defender [Steve Hodge] had the ball, sent it back and Maradona was in the air with Peter Shilton, and they were both facing away from me. They were facing my assistant referee, the Bulgarian Bogdan Dochev. I was hesitant at first, I glanced over to Dochev, who was headed back to the centre of the pitch, confirming the goal. He didn't signal for handball. The instructions Fifa gave us before the game were clear - if a colleague was in a better position than mine, I should respect his view."
We only heard about the 'Hand Of God' as a myth but Maradona made that fairytale a reality. An icon. Rest In Peace Legend. We will never forget ?? pic.twitter.com/Xcy0Nw8KWn

— DEEP (@PopularOnyeka) November 25, 2020
While Bin Nasser is passing blame on Dochev who passed away in 2017, while the Bulgarian is on record putting blame on Fifa.
"Fifa did not allow assistants to discuss decisions with the referee. If Fifa had put a referee from Europe in charge of such an important game, the first goal of Maradona would have been disallowed," said Dochev.