The Portuguese colony in England gets its most expensive member
6.9.2020.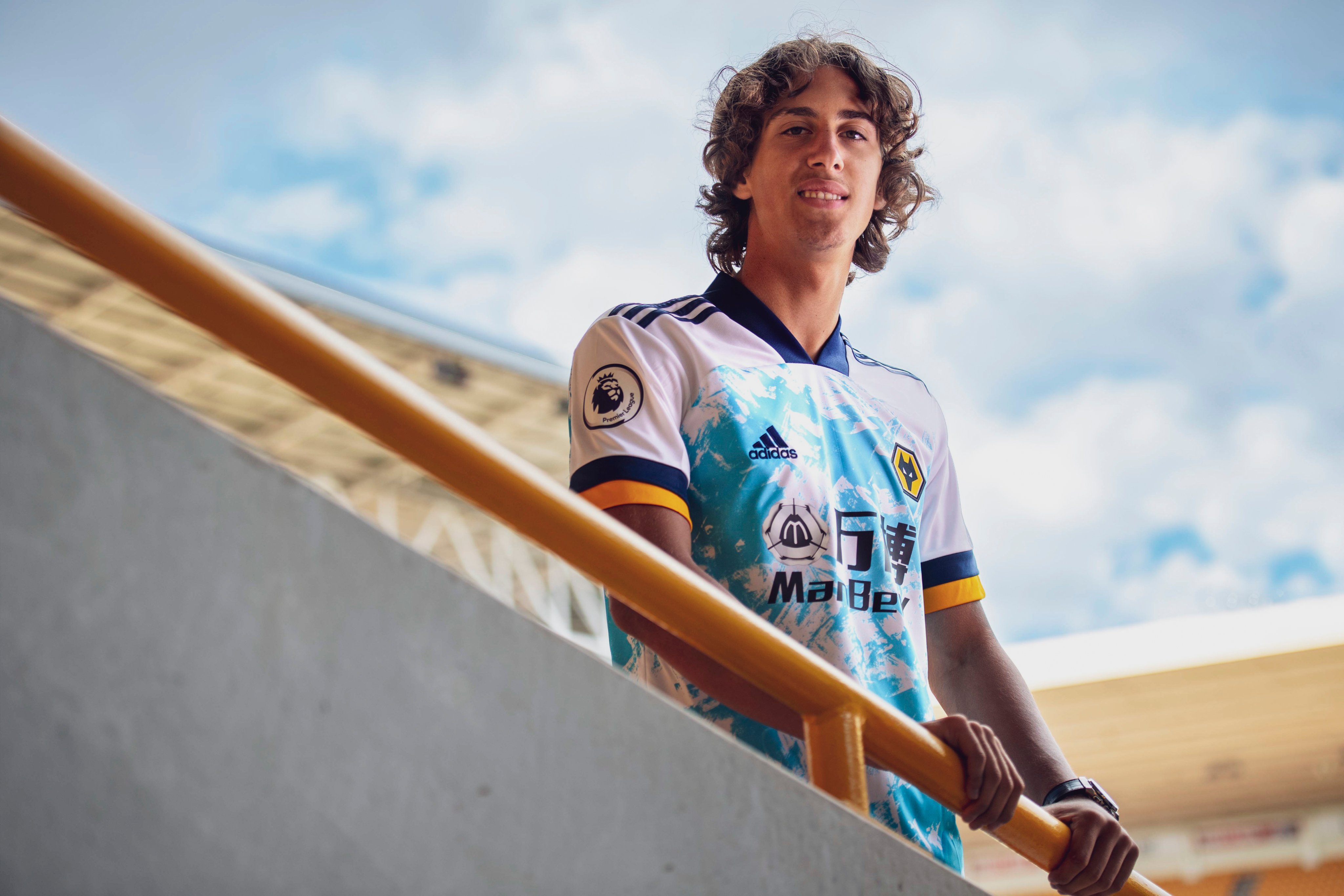 Transfers rarely catch the fans off-guard nowadays due to the number of people involved in them from the agents, family members, teammates, club social media managers, scouts, sporting directors, and managers. But it's still possible, as illustrated by the latest Wolves capture of Fabio Silva as one moment it was a new rumour, the next one the striker is holding the orange shirt.
It helps a lot that Wolves have a tight relationship with the player's agent Jorge Mendes and the sides have worked together for so long. So much so that Molineux is considered a Portuguese colony with Silva becoming the 10th Portugal national. He also became the most expensive signing of the Wanderers as his move brought €40,000,000 to Porto. The striker signed a five-year deal.
The 18-year-old has just played in 21 A team games across all competitions and he is now the fourth-joined biggest sale of the master salesmen at Porto. Alongside the then proven Falcao and Hulk, only behind James Rodriguez, Eliaquim Mangala, and Eder Militao.
Ready and excited for this challenge in the Premier League ?? @Wolves

//

Mal posso esperar para começar a jogar na Premier League ?? pic.twitter.com/Xmps507kZp

— Fábio Silva (@Silva49Fabio) September 5, 2020
But Silva was already a record-breaker in Portugal. He is Porto's youngest ever player and goalscorer having broken now-Wolves teammate Ruben Neves' club records. It still seems odd that Porto fans aren't bemoaning such an early departure of such a young player, as most of them didn't see that special talent in Silva.
Wolves did, as testified by the chairman Jeff Shi.
"We've been following Fabio's development for a long time. He's a player that you only need several minutes to see his natural football talent. In recent years, Fabio has been developing very fast and now has proven himself in Porto's first team, which is a top squad. Our head coach's requirement for quality is very high, but he thinks Fabio is an important signing who will help the team immediately this season," said Shi announcing that Silva will be utilized from the 2020/2021 season.
The 11th member of the Portuguese colony in England, the mayor of it, Nuno Espirito Santo will have a gem to work with if Shi is to be believed.
"Our recruitment team have been watching Fabio since he played for Portugal under-16s and they feel he has always been the best number nine coming through his age group anywhere in Europe. Fabio has the potential to be a generational talent and for us to see him develop under Nuno is very exciting. He is the type of player our fans will love."
While adding that his main qualities are his technical skills, intelligence for a youngster, and the movement inside the box.