The next big English transfer: David Moyes claims €117,000,000 for Declan Rice is a former price, a bargain missed out on
25.10.2021.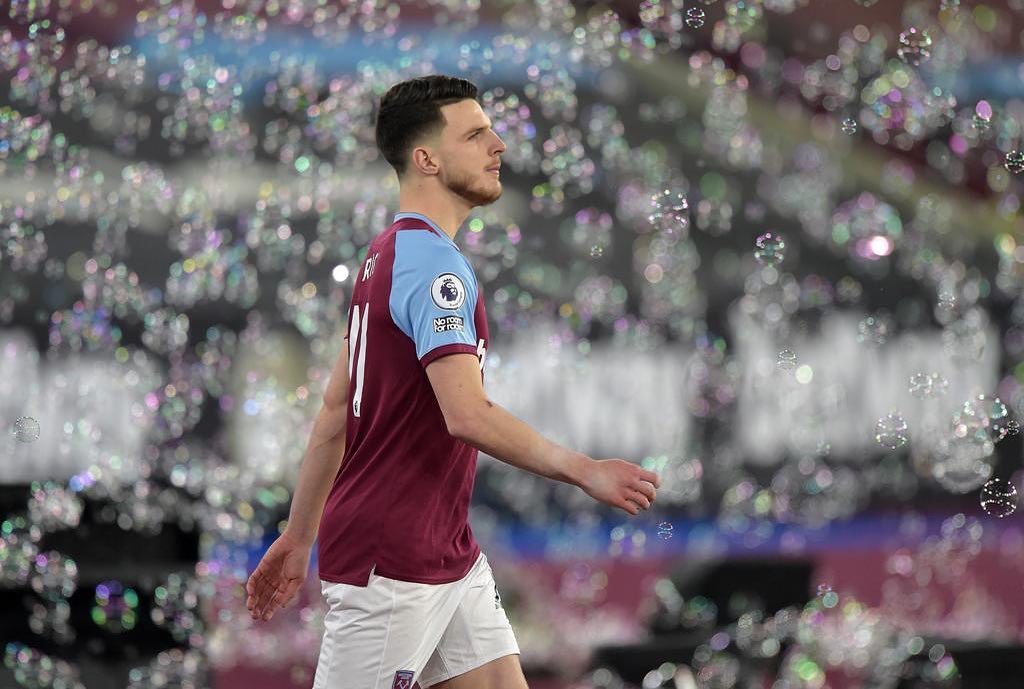 This summer saw the breaking of the English transfer record with Jack Grealish moving to Manchester City for €117,000,000 from Aston Villa. Another claret and blue team might get the sale record in the future as the West Ham manager David Moyes claims the top six clubs have missed out on a bargain for Declan Rice last summer.
It was reported that Chelsea was the most interested side in Rice but the Blues signed Romelu Lukaku and couldn't field another massive deal. A decision they will regret in the words of Moyes as the price that was in the summer a 100 million pounds (€117,000,000) has now risen. Asked if he worries about teams coming in for Rice Moyes told Sky Sports
"No I don't, because there was a bargain to be got with Declan at €117,000,000. That bargain's now gone," stated the Hammers' boss.
Manchester United have been long admirers and it seems that the Red Devils have run out of positions on the pitch to reinforce. Ole Gunnar Solskjear, or whoever replaces him, will look to bring in a new defensive midfielder as their next key target because of his ability to play a lone pivot.
Of course, Rice is a Chelsea academy product and the Blues showed this summer they are not above resigning renounced players this summer when they brought Lukaku back. They did it in the past with Nemanja Matic as well.
Rice will turn 23 in January and has amassed 157 games for West Ham, with 27 appearances for England as well. He has a great relationship with Moyes but the call of a Champions League team can't be rejected for long.
"The manager has just said to me to go out there and do what I do best and given me the confidence to go out there and perform. To be fair, that's all you can as for from a manager. I'm really lucky that I've got him as a manager and that we've got a really close relationship."