The Gerrard effect: Two massive signings for Villa arrived because of the manager
13.1.2022.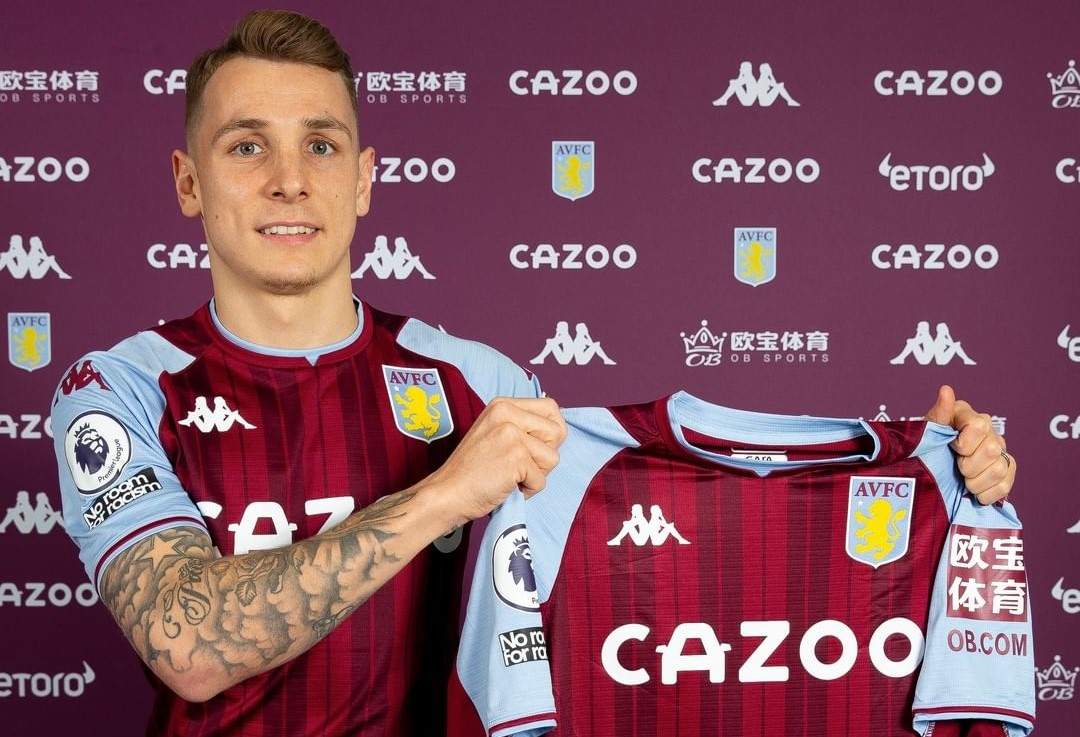 Inter, Chelsea, and West Ham were interested in the former Barcelona and Paris Saint-Germain man Lucas Digne. Yet the Frenchman picked Aston Villa for the probably last contract in his prime, as he is aged 28. The €30,000,000 deal came through and the left-back revealed that he picked Villa Park because of the manager!
Steven Gerrard played a massive role in making Philippe Coutinho come to Birmingham and without the former Liverpool connection, it would be hard to imagine the Brazilian in claret and blue.
Now, Digne has signed a contract of undisclosed length with Aston Villa and openly revealed that working under Stevie G was his primary motivator.
"It was the main factor. I came here for the manager. I had a very good meeting with him and we spoke a couple of times during this month. I feel his desire to win, to show his football as a manager – the attacking football, the possession. I feel it's what I want and what I want to show to the fans," explained Digne who left Everton because of Rafa Benitez's defensive tactics.
The former LFC legend stated that Digne was a coup, especially in the winter market.
"When Lucas became available we jumped at the opportunity to bring him to the club. To sign a player of his pedigree and quality in the January window is a great addition to our squad and his arrival excites me and everyone associated with Aston Villa," said Gerrard.
Digne also addressed his departure from Everton on his social media as well. Having had three and a half years left on his deal with the Toffees, Digne clearly left only because of his fallout with Rafa Benitez.
"Only one year ago I signed a new contract with the ambition of staying in this club for a long time, giving everything for my club, for the development and project, that I believed in - and for the passionate fans. My dream was helping the club back where it belongs. Wearing the captain's armband in some matches always made me proud.
What has happened and some things that was said about me in the last month has made me very sad. But I will not enter a war on words with anyone. The club don't deserve that, the fans don't deserve that - and to be honest, I don't feel that I deserve that."