The forgotten man returns - making an appearance for United in the league after 712 days!
4.1.2022.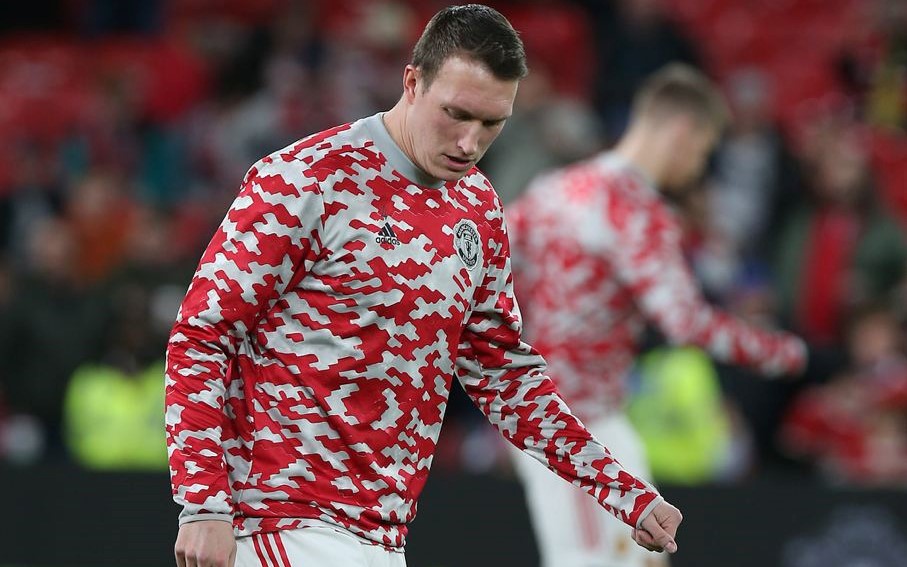 Phil Jones, even the biggest football fanatics might've needed a second or two to remember who that is. For their eyes to adjust to a name that hasn't been filling news headlines for years now it seems. So much so that it might've appeared as if the defender retired. Yet, he is still on the right side of 30 and never left Manchester United.
The Red Devils lost to Wolves in the Premier League and the game can only be viewed positively by their supporters when looking at the feat Jones made.
The 29-year-old defender started the game and hence played his first Premier League minutes for United after 712 days of hiatus! The last time he featured in the league for United was in January of 2020! So nearly two years have passed since the former England international had a game in the league. It's the longest spell by any United player who hasn't left the club, including loanees.
He was called on by Ralf Rangnick to partner up with Raphael Varane because the captain Harry Maguire is out injured. The next in line replacements were also unavailable. Eric Bailly due to an injury while Victor Lindelof remained on the sidelines after testing positive for COVID-19.
Hence Jones featured in a game, after failing to play in the entire 2020/2021 season. While in the one prior, he had only two Premier League appearances and played 562 minutes across all competitions that year. 
Yet, his first game back wasn't a bad one, despite the loss. The 29-year-old had 60 touches, recorded a pass accuracy of 90%, won seven out of eight duels, had seven ball recoveries, made three tackles, blocked three shots, cleared the ball twice, and intercepted the opponent twice.
Still, Jones made only 225 appearances for United despite arriving at Old Trafford in the summer of 2011, 10 and a half years ago. While he's still on a solid contract, lasting until 2023, signed in February of 2019.