The extent of Henderson's injury confirmed: Worst than first feared
26.2.2021.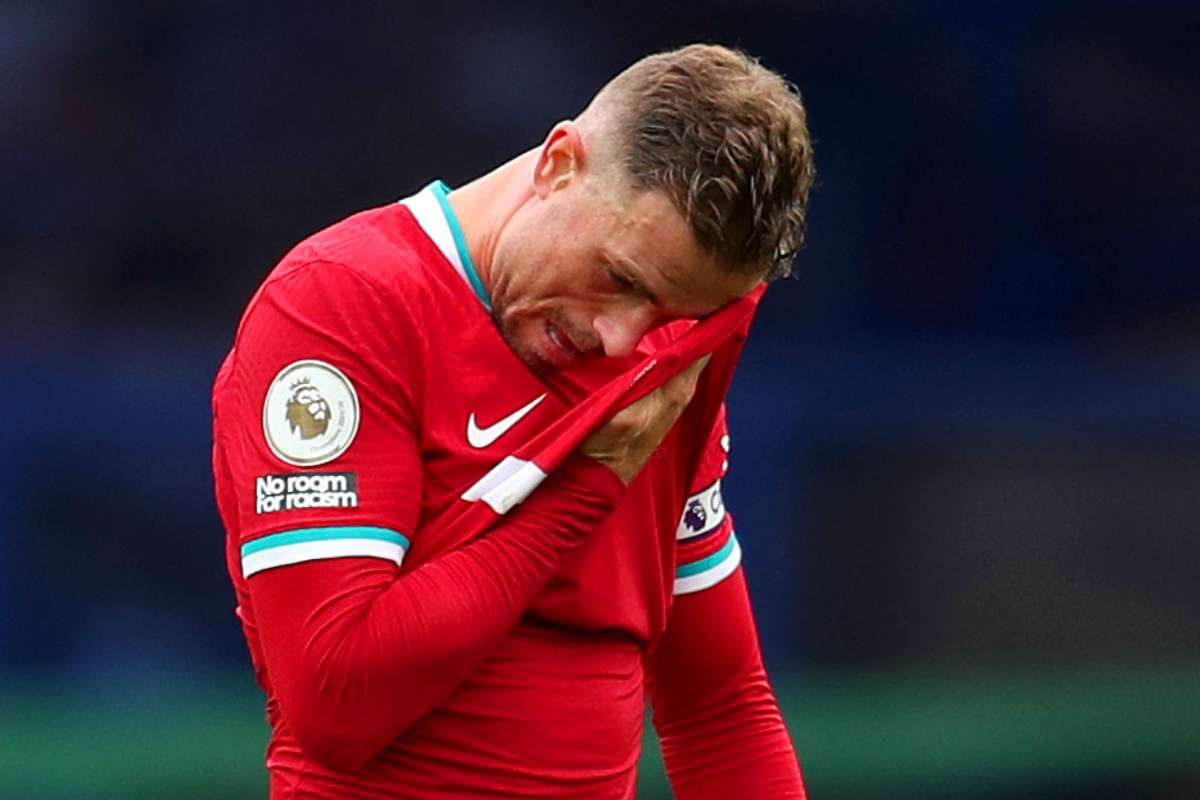 Liverpool captain Jordan Henderson won't be able to help his teammates on the pitch for the majority of the rest of the season, although not its entirety as it was feared yesterday. Yet, the injury is worst than first feared, as then it was expected that the Englishman will miss out on five to six weeks of football, only six games. Now, BBC reports, he could possibly out for the whole of March and April!
Liverpool confirmed Jordan Henderson has undergone an operation on the injury he sustained during last weekend's Merseyside derby with Everton. The captain has successfully had a corrective procedure carried out on the adductor injury and began his rehabilitation programme immediately.
The club issued a statement that avoided making a time assessment on his return.
"No specific timescale is being placed upon his return. However, the 30-year-old is ruled out initially until after the March international break."
But BBC reports that the midfielder will be out for eight to possibly even 10 weeks! Meaning he could return on May 1st! Meaning he could miss at least nine games for the struggling Liverpool, possibly more based on LFC's performance and progression in the Champions League.
The Reds are scheduled to play Manchester United on May 1st, and before that they have a string of important games, like the upcoming match against Chelsea. But also hard duels with Wolves, Arsenal, Leeds, and Aston Villa. All teams looking to exploit LFC's terrible situation in defence where the three centre-backs have been out for most of the season.
Henderson played nine games as a central defender for Jurgen Klopp this season, and now the German will have to rely on newcomers Ozan Kabak, Ben Davies, and the often injured Fabinho. Alongside the reserve player Natanhiel Phillips.
However, it does appear Jordon Henderson will be fit in time for this summer's rescheduled European Championship 2021, which begins on June 11th.