The doctor who operated Zaniolo claims the player is susceptible to ACL tears
11.9.2020.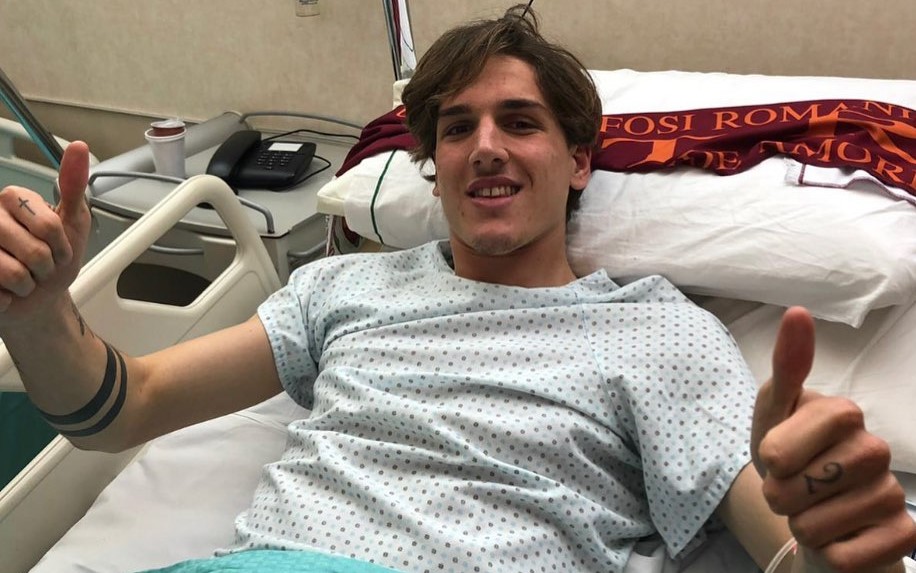 Italians hold their collective breath as grave news come from the mouth of a doctor who operated on their biggest talent - Nicolo Zaniolo. The young player suffered his second anterior cruciate ligament tear in a matter of a year.
During Italy's 1-0 win against Holland in the UEFA Nations League Zaniolo had to leave the pitch in the first half due to an ACL tear. This time it was the left leg. In January of 2020, Zaniolo tore the ACL of his right leg and had to pause for six months. He didn't lose too much of game time due to the COVID-19 break.
Yet, the situation was clearly worrisome and it became even more so as the doctor who operated on his right leg spoke about the procedure. Professor Pier Paolo Mariani said that it's not a coincidence Zaniolo suffered the same injury even if its on two separate legs.
"It didn't happen to the knee operated on by me, but to the other. But it's not a coincidence. The doctors at Roma and all the experts in the sector understood there was a risk of relapse, particularly when the first trauma, and therefore also the second, occur without an important contrast," said Mariani for Corriere dello Sport.
The doctor went further into the matter, explaining the individuality our bone structures have.
"This is due to the anatomical structure of the condyles of the femur, which predisposes to rupture of the ligament. There's always a certain predisposition."
Basically implying that every player has some sort of a flaw or a benefit in the way he is built. Some may struggle with groins, some with calves, few are lucky to be immune to returning injuries. 
Hopefully, the experts can find a solution so Zaniolo's career isn't cut out by injury breaks.


People who weight lift know of this issue as squats, for instance, are comfortable with some leg placements while uncomfortable with others. It differs from an individual to an individual and depends on the sizes of the bones in extremities and their proportions.