The curious mind of Pep Guardiola: Former Bayern manager wanted to play Manuel Neuer in midfield
6.2.2020.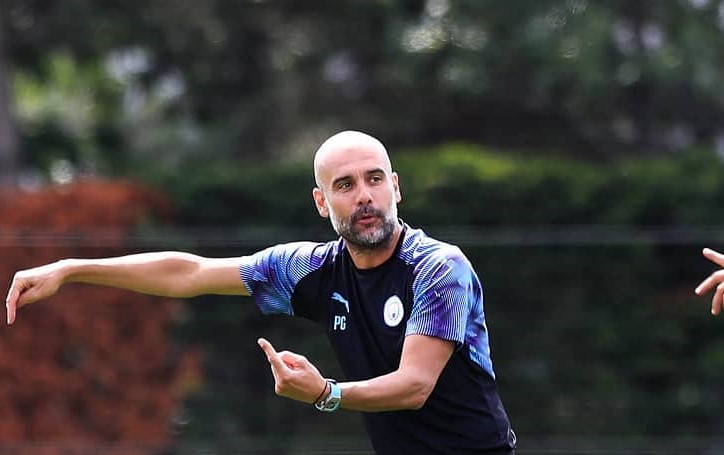 Loving Pep Guardiola isn't a necessity. Respecting him is. The Spanish manager is an innovator and visionary of the sport in the rank of the biggest football coaches ever. Yet he was sometimes thinking too much outside of the box. Like when he wanted to move Manuel Neuer out of it and into midfield.
Bayern Munich's CEO Karl-Heinz Rummenigge recently revealed the idea current Manchester city boss while still operating at Allianz Arena.
Since the Bavarians already secured the title at the time, Pep wanted to experiment by placing the goalkeeper in the centre of the pitch.
Rummenigge believes that Neuer put the footballer into the goalkeeper role but still didn't want Pep to go through with his idea.
"I still remember how Pep Guardiola, after winning a championship, seriously came up with the idea of ??putting him up for a midfield game. Only with great effort was I able to dissuade Pep from this idea, which some people would perhaps have interpreted as arrogance on our part. But I am convinced: Manu would have cut a good figure in midfield, too," said Rummenigge.
Bayern is already bossing the Bundesliga to the point of many dismissing it and seeing Neuer in midfield would not only be a slap in the face of rivals but shooting themselves in the foot.
Guardiola did some less drastic experimentation when he played with David Alaba and Phillip Lahm as centre-backs but nothing to the extent of playing a keeper in-field.
Stuart Pearce, while at the head of Manchester City, once played the goalkeeper David James up front to try and utilize his physical attributes as a target man. But the manager himself he was dead wrong as the keeper had the worst impact.
If Guardiola had his way with the idea, would you have found it disrespectful? Tell us on social media.