The captain jumps ship: Xhaka's agent says a deal with Hertha is made
28.12.2019.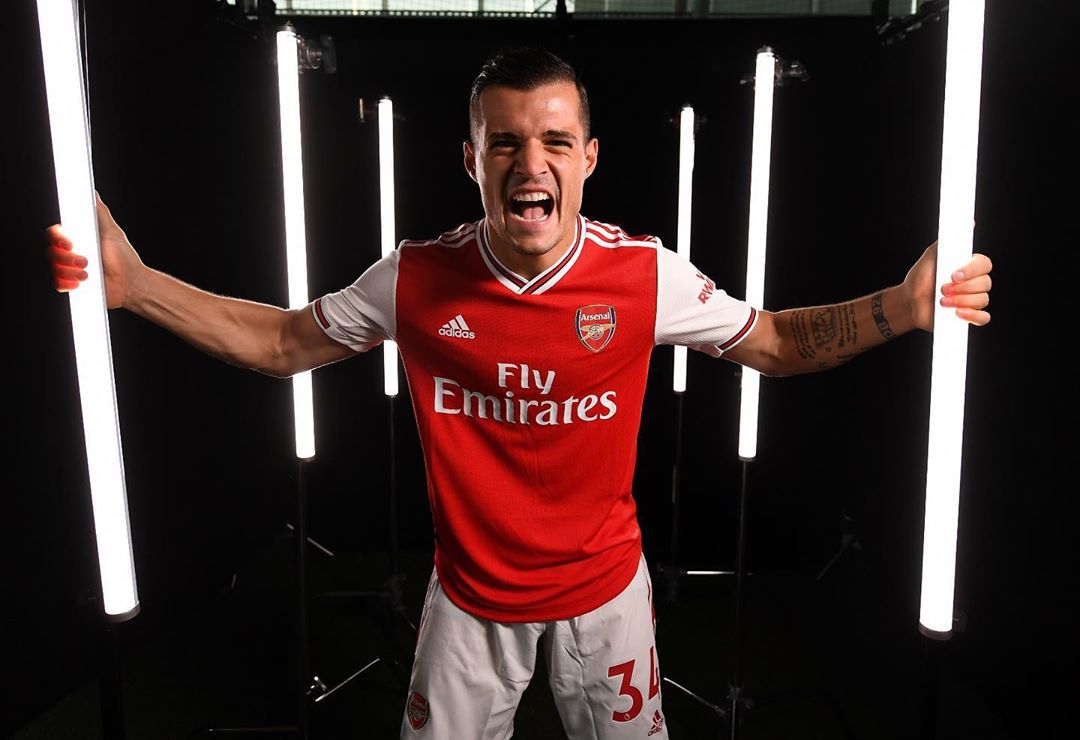 A first off-pitch setback for Mikel Arteta as the new manager of Arsenal. The Spaniard spoke recently of the high rating he has for the midfielder Granit Xhaka and that he wants to keep him in the squad. All that despite Xhaka's horrendous behaviour as he was made captain this season and the proceeded to threw the captain's armband after the fans booed him.
Now, the short-lived captain is jumping ship.
Xhaka was rumoured to be close to Hertha Berlin as the Bundesliga club is building a new ambitious project with a new 49.9% owner, and now the player's agent Jose Noguera has revealed that his client has agreed terms with the Germans. Now, Arsenal will try and get what they invested in Xhaka back.
Arsenal gave €41,000,000 to Borussia Monchengladbach for Xhaka back in 2016 and Noguera piled the pressure on the Gunners by brining the story public.
"Look, I say it frankly and honestly: we agree with Hertha BSC and would like to go to Berlin. We told Arsenal's club boss Raul Sanllehi and sports director Edu - as well as the new trainer Mikel Arteta. Arsenal was informed about all the steps, the player and Hertha are clear. It is only about the transfer fee of the clubs."
Xhaka started new head coach Arteta's first game in charge, a 1-1 draw at Bournemouth on Boxing Day. While his playing qualities are questionable to say the least, numerous reports claimed that Xhaka was an important leader in the dressing room, one of the very few, if any, Arsenal has.
English media are clamouring with the chance of Arsenal getting Adrian Rabiot on loan from Juventus as a replacement for Xhaka. Even though the Frenchman would be a significant upgrade to Xhaka, another player might be needed for the long English season.