The aftermath of the final: Riots, celebrations in France, and Tuchel might be finished
24.8.2020.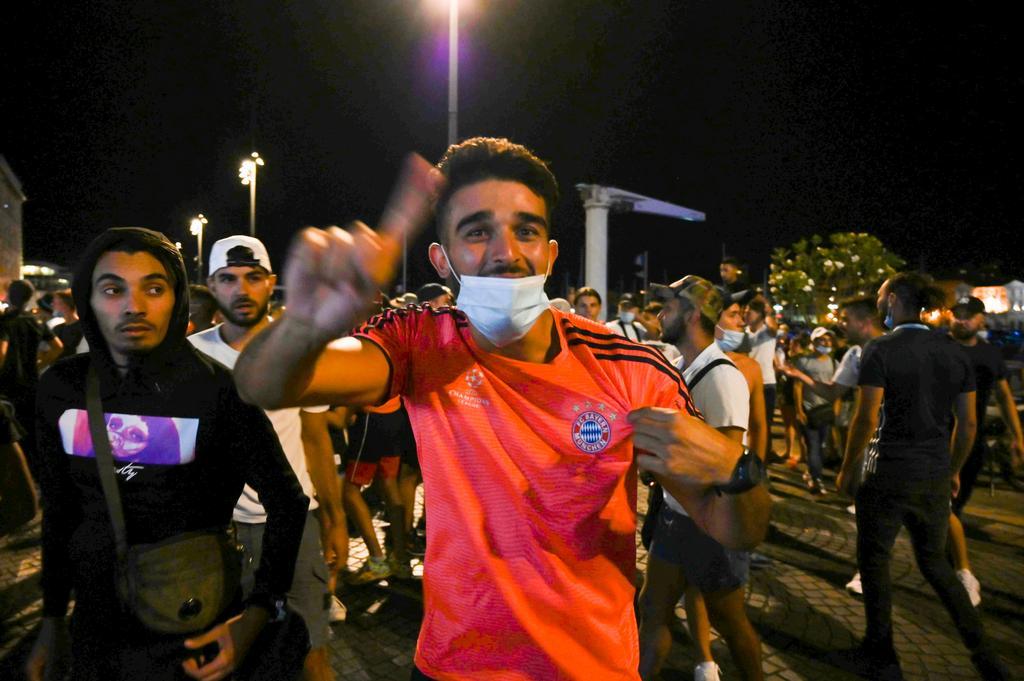 After billions of euros invested, star players brought in for staggering sums, the carousel of hyped manager brought in - Paris Saint-Germain still lost its first Champions League final. Not the end of the world even with all those bills spent but some PSG fans took it as such and turned their rage towards the property of their neighbours.
Fans were gathered on the Champs-Elysees avenue and around the Parc des Princes stadium, to watch the game on a big screen. After the referee issued the final whistle the riots started. Resulted in 148 arrests, for inducing damage, for violence, and throwing stuff at the police, the reports of the authorities states.
Some hooliganism & vandalism now occurring in pockets across Paris as PSG fans don't know where to turn. pic.twitter.com/RgyDDlzN1l

— Get French Football News (@GFFN) August 23, 2020
Besides the riots, police issued 404 penalties for not wearing masks in areas in which it was designated. Overall, Paris' police prepared 5,000 of its officers for the aftermath of the game, celebratory or otherwise.
Not in Paris but celebrations did happen in France last night and on a massive scale too as Marseille fans took to streets to enjoy the demise of their rivals. Fireworks, chanting, dancing, and instigating of the fans from the capital all took place in the French port city.
Marseille fans let off fireworks in celebration of PSG losing the Champions' League final. pic.twitter.com/if7NIllx7B

— Get French Football News (@GFFN) August 23, 2020
Marseille erupts as PSG lose the Champions' League final: "Where are all the Parisians now?" pic.twitter.com/YGrr0ihBOv

— Get French Football News (@GFFN) August 23, 2020
Before the match, city officials forbade people from wearing PSG shirts on the day, probably to save them from the people who were celebrating last night. But both sets of fans only looked bad with this petty behaviour.
On a more footballing note, media reports state that Thomas Tuchel is near an exit after just two years at the club. Although he's hardly to blame for last night's defeat as his tactics did put PSG in sound chances but poor finishing decided the outcome. Former Juventus manager Max Allegri is the frontrunner to replace him. A manager known for his rigid, conservative, defensive style that is sure to be lost on a squad with such attacking potential.