The 10 best transfers of summer 2019
11.9.2019.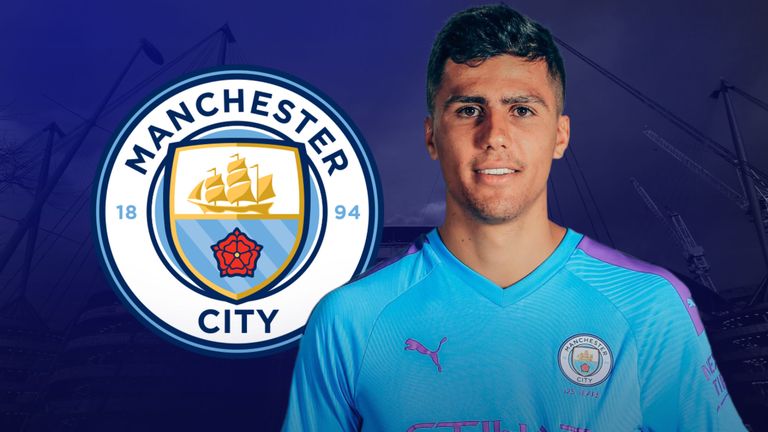 Previous stats, number of goals, experience-proving appearances, age, the size of the trophy cabinet, these metrics all can suggest what can be expected from a player following a transfer. Yet, we've all seen world-class players descend into laughing stock following a change of scenery, despite heavy price tags and the hopes of supporters.
That is to say that evaluating transfers in September isn't the most precise science but still has its place. While the true judgement will be done in May, and the following years, there is no denying that some teams put themselves ahead in the laws of the football market and the football pitch.
We took into consideration the transfer fees, the club's needs, the reputation of the players, age, stats, and potential while selecting this list of 10 best transfers of summer 2019.
10. Aaron Wan-Bissaka to Manchester United
A young English, Premier League tested prospect for €55,000,000 is a feat for anyone in the league, let alone the current Manchester United with its board. The Red Devils started the transfer window great with the acquiring of two young players in Aaron Wan-Bissaka and Daniel James. Later, they surely overpaid for Harry Maguire. But the deal for Palace's right-back was deemed as a great one even by the most cynical United fans.
In August, Wan-Bissaka was invited to England's national team but has yet to make a debut due to a back injury. The 21-year-old made 42 Premier League appearances over two seasons and established himself as one of the best prospects in his positions. But United already had Diogo Dalot and Timothy Fosu-Mensah on the right-back position so Wan-Bissaka couldn't go higher than #10.
9. Oliver Torres to Sevilla
Sevilla's returning director of football Monchi brought in 13 players this summer, most for similar prices, but no deal looks better than that of signing Oliver Torres from Porto. The Spanish team got a still young midfielder that can possibly have a long career, as his style of play doesn't require much physicality. The 24-year-old Torres is one of the most naturally talented players Spain has produced, and just a few years ago he was mentioned as the destined successor of Xavi and Iniesta.
The midfielder was raised in Atletico Madrid, but couldn't find a place for himself in Diego Simeone's warrior-bunch. Loans to Villareal and then two to Porto solidified Torres on the peninsula before making the permanent switch to the Portuguese team. The Spaniard played 142 games for the Dragons before moving to Sevilla for just €12,000,000 at the despair of Porto's supporters. Yet, the man with the softest pass doesn't fit into Sergio Conceicao's plan and will orchestrate the newly formed Sevilla side. To greatness, and fulfilling his potential, we, and, more importantly, Monchi believe.
8. Nabil Fekir to Real Betis
Rarely are Spanish teams outside the big three mentioned in the most interesting transfer dealings. The ability of Real Betis to snatch Nabil Fekir was both surprising and impressive at the same time. Last summer, it was the Champions League finalists, and now champions, Liverpool who were on the verge of signing the Frenchman. And he was the most anticipated player for the Reds' supporters. Fekir was in Liverpool but was deemed medically unfit.
After a weaker season, the man who collected 22 caps in the highly competitive France side, has moved from Lyon to Real Betis for little less than €20,000,000. The so-far one-club man has moved to the 10th-placed team in the last season of La Liga after winning the World Cup. Betis had to buy Fekir's brother too and will send Lyon 50% of the 26-year-old's future transfer fee, but it is still a major deal in transforming Betis' reputation in Europe.
7. Joao Felix to Atletico Madrid
The most expensive player of the summer. €126,000,000 paid to Benfica for a teenager that has just one season in top-level football behind him. Atletico Madrid took a huge gamble. The grandeur of this transfer can make or break a bigger club, let alone Rojiblancos, who are yet to solidify themselves as Real's and Barca's equals longterm. But the early signs are exuberantly positive.
Felix even truly impressed in his 27 minutes long debut in a friendly, before coming off due to an injury. Other friendlies and official matches only expanded on the first impression. The 19-year-old attacking midfielder plays with ease and intelligence of a veteran on a charity match. His vision and flair remind more of a PlayStation match, than what we usually see on the real pitch. Felix indeed has the potential to be a new superstar, not "just" world-class, but to reach the levels of Cristiano Ronaldo and Leo Messi. Although, perhaps it's better to compare him to a player that had similar flair, love for football, and its essence in the feet - Ronaldinho.
6. Benjamin Pavard to Bayern Munich
Bayern Munich rejuvenated its defence this year with two major acquisitions. And the transfer fee of the bigger, club-record one illustrates how good a deal the Bavarians struck with Benjamin Pavard. As Lucas Hernandez was paid €80,000,000, even though he is quite similar to the former Stuttgart man. Both players can play as centre-backs and as full-backs, Pavard on the right, Lucas on the left. More importantly, both of them have been important players in France's World Cup-winning campaign last year. With Pavard scoring the goal of the tournament and being impeccable on his less natural right-back position.
Whether Pavard will be utilized as a centre-back, right-back or whether he will be the first-team choice next to Niklas Sule and the currently injured Hernandez is irrelevant to how good of a deal €35,000,000 for a World Cup-winning 23-year-old is.
5. Eden Hazard to Real Madrid
The big gun. Possibly the most proven player on the list as the 28-year-old Eden Hazard arrives at Santiago Bernabeu in his prime. Last season wasn't the best for Chelsea, even though winning the Europa League is a commendable accomplishment, but it was a great one for Hazard. The Belgian scored 21 goals in 52 matches with a similar number of assists.
For years Chelsea fans feared the day when the Spanish teams will come for their number 10, and this summer Real Madrid splashed €100,000,000 for Belgium's captain. The attacking midfielder mostly operating on the left truly has a unique skill set in football, but he also has the biggest shoes to fill that of Cristiano Ronaldo. And the size hasn't dropped down after a year without CR7 at Santiago Bernabeu, if anything, it has increased. Madrid had few, if any other options for improving their team, and the price in this market represents almost a risk-free investment.
4. Antoine Griezmann to Barcelona
133 goals in 257 matches for a very defensive side is more than enough to justify the €120,000,000 invested into a move from Atletico Madrid. But Griezmann brings so much more than statistics, a true natural, the Frenchman is a player who fits Blaugrana like a glove. Yet, this transfer isn't a closed story and could very well earn a disqualification from the list as Atletico is suing Barca for it.
The Rojiblancos are claiming that the Spanish champion owes Atleti another €80,000,000 as they've made contact with the player before his clause dropped down to the paid price. But Griezmann is already firing away, scoring two goals in three La Liga matches. Being 28, it is a similar transfer to Hazard's although Griezmann won't have to be the main offensive player for as long as Messi plays for Barca, somewhat lowering the pressure for the World Cup winner.
3. Matthijs De Ligt to Juventus
Serie A players' salaries were revealed by the Italian newspaper Gazzetta Della Sport, and in it, the fact that the recently-teenaged centre-back De Ligt is the second-highest-paid player in the country, after Cristiano, of course. Juventus paid €85,000,000 for the 20-year-old defensive prospect and gave him an €8,000,000 per year neto, with two million as potential bonuses. The former Ajax captain is a generational talent and the Old Lady took no chance to get the Dutchman who is as safe behind as he is dangerous from set-pieces.
Juve's move was proven as a smart-one through an unfortunate event - Giorgio Chiellini's heavy injury. De Ligt will have the time and space to prove himself and justify the fee invested in him. Despite a suspicious start and a bad summer with the national team, the 20-year-old with the proven levels of composure, professionalism, and leadership, seems destined only for glory.
2. Rodri to Manchester City
Transfers must be valued in terms of a context. And in context of what is needed for a team led by Pep Guardiola, no player could've brought more value to the Etihad than Rodri. A Spanish defensive midfielder for the team led by the former Spanish defensive midfielder. City' manager relies on the position heavily in his style of play, as evident by the importance of Fernadinho in a squad filled with bigger stars. Yet Fernadinho is 35, and Guardiola found his perfect replacement.
Ofter compared to Sergio Busquets, Rodri is a quite 23-year-old that does most of his talking on the pitch. Started his career at Villarreal, making 63 La Liga appearances for the club, Rodri was honed for a year by Cholo Simeone in Madrid before making a move to England. City paid €70,000,000 for the 23-year-old Spaniard that fits the system Guardiola relies on perfectly, and it seems that the Spanish coach is one major step closer to perfection he pursues.
1. Julian Brandt to Borussia Dortmund
Not nearly as big of a name as Hazard, Griezmann, or even De Ligt. But Borussia Dortmund capture of Julian Brandt for €25,000,000 represents the greatest value for money and could be classified as a steal. The only reason the 23-year-old Germany representative went for "peanuts" in this market is the release clause in his contract. Without it, BVB would need to give at least twice as much. At the very least.
Brandt is a supporter's player, one who isn't afraid to admit he plays for the audience, but one that can make any manager happy with his difference-making abilities. The attacking midfielder is great at creating and converting chances, and has the ever more important skill of long-range shooting. Useful for any side that will face closed up opponents, which BVB will inevitably become in their search for titles.
Brandt already played in 27 games for Germany, has 166 Bundesliga appearances, 214 across all competitions and 41 goals scored. The former Bayer Leverkusen's player formed a great friendship with Kai Havertz, and convincing him to join BVB can also be a way to contribute to the club. Although, Brandt will do most of his memorable talking on the pitch. 
See you in May 2020 for an article that will revisit this one and find out the true 10 best transfers of summer 2019.