Teenage sensation Haaland wants to take over from Zlatan
26.9.2019.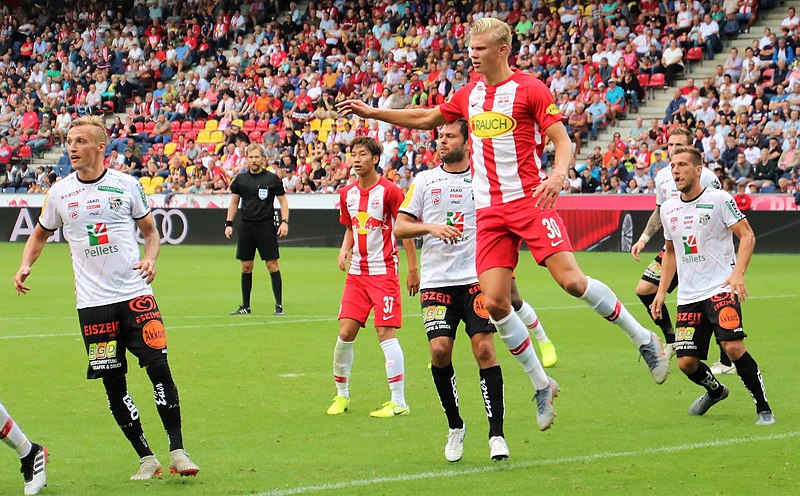 The 19-year-old Norweigan Erling Braut Haaland has quickly established himself as one of the top young prospects in European football. Scoring 11 goals in eight Austrian Bundesliga matches, with five assists. But his Champions League hat-trick in the first half of a match against Genk made Europe take notice.
Lazy comparisons to Zlatan Ibrahimovic were immediately made, due to the similar height and coming from the same part of the world. And Haaland doesn't mind them at all.
"There is something about the way he got good and the way he plays. For me, Zlatan is the biggest. He is from Scandinavia, so someone has to take over from him," said the 19-year-old.
Unlike Zlatan, who arrived in the Premier League well into his thirties, Halland's priority seems to be England.
"I have dreamed of playing for the best clubs in the world my whole life, and I especially like English football."
Erling Braut Haaland is the son of former Leeds and Manchester City player Alf-Inge Haaland, who was also a former international team-mate of Manchester United boss Ole Gunnar Solskjaer. It was the United manager who brought Erling to Molde when he was at the head of the club in his second stint with the Norweigan club.
"He has had a huge impact on my life, both as a person and as a trainer. He won the Champions League and was an incredibly good player. He has taught me a lot, he is a fantastic person and a very good coach. He is one of the reasons I am here today," said Haaland of the United manager.
Halland will be on the European stage again next Wednesday when Liverpool will travel to Austria for a Champions League clash. Two matches with Napoli, and away games versus Liverpool and Genk await the teenager in 2019 as well.