Tebas hits back to Barca: Messi is the best ever, didn't deserve to leave like that
12.9.2021.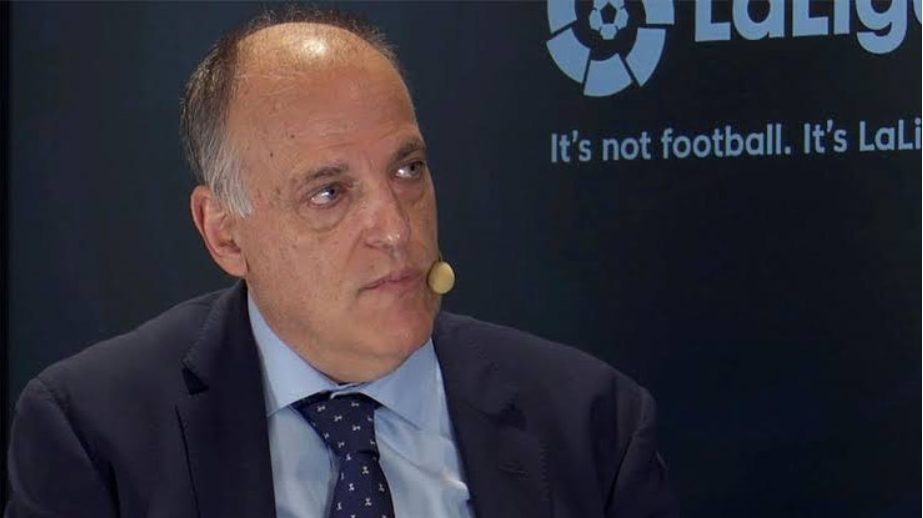 La Liga president Javier Tebas has slammed controversial Real Madrid president Florentino Perez for his role in the chain of events that led to Lionel Messi's eventual departure from Barcelona this summer. Real Madrid reportedly said no to the CVC agreement that would've guaranteed a sizable chunk of income for each La Liga team, with Tebas confirming to Sport that Barcelona agreed to the same deal before Messi's departure.
Javier Tebas' comments indicate that there is a huge financial crisis in La Liga currently, which is also apparent from the transfer activities of Barcelona and Real Madrid. While Lionel Messi's departure was the major talking point at the Camp Nou, a handful of other players like Antoine Griezmann were also shipped off to balance the books.

"Barca agreed with CVC for a month, until Madrid said no. Barcelona has an inferiority complex when it comes to Florentino. Florentino has kidnapped Barca. It's not La Liga's fault that Covid created around 200m in losses," claims Tebas.
"That is the psychological kidnapping I'm talking about. I have already seen it with Bartomeu and I continue to see it with Laporta." The relationship between Barca and eternal rivals Real Madrid does seem to have ramped up since the return of Laporta, however. Laporta returned earlier this year after being voted back in as Bartomeu's replacement, and he has already had a controversial start to life back at Camp Nou given the Messi and Super League situations.
??La Liga President Javier Tebas to @sport on Messi's departure..

?? "Ronaldo, Guardiola, Mourinho have left. We have had the great luck of having the two best players in the world in the two best teams on the planet." pic.twitter.com/irIBnZuwUo

— Barça Buzz (@Barca_Buzz) September 11, 2021
"We have had the great luck of having the two best footballers in the world in the two best teams in the world and from La Liga we have been able to take advantage of this to put ourselves on the front line. Perhaps Messi's departure has been a bit more painful because personally, I consider him the best ever, and he didn't deserve to leave like that, not only for Barça but for La Liga as well," Tebas said.
Tebas was always a polarizing figure, but it does seem like nowadays he is making a lot of powerful enemies. Let's see who comes out on top in this power struggle in Spanish football.