Tears, records and hat-tricks, Lionel Messi and 15000 fans had a night to remember
10.9.2021.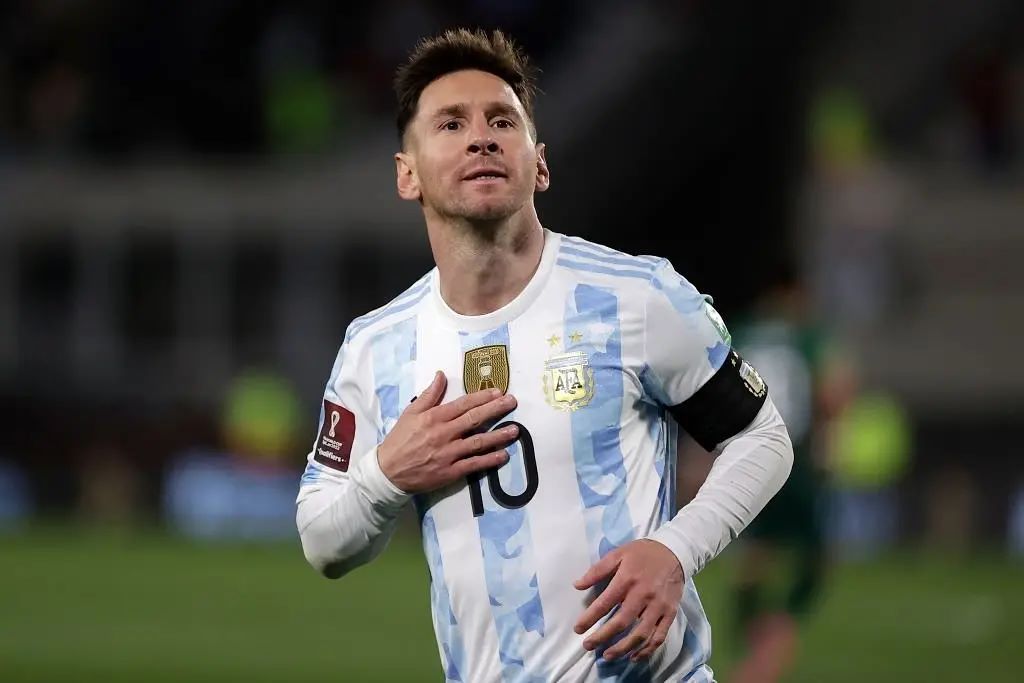 Lionel Messi proved Argentina's hero with all three goals in a comfortable win which keeps the side well on track on the road to Qatar. The captain was then left in tears as he and his team-mates were presented with the Copa América trophy won in such stirring circumstances at Brazil's expense two months ago, finally able to receive the adulation of the home support after those long months banished to empty stadiums as a result of the pandemic.
Lionel Messi scored his 77th, 78th and 79th international goal on Thursday night to break the South American record held by Pele. Messi scored all three goals in Argentina's World Cup qualifying win over Bolivia in Buenos Aires, giving him two more than the legendary Brazilian striker.
"I was very anxious, I was really looking forward to enjoying this," he admitted after the game. "I've waited for this for a long time. We won the game, which was most important, and now let's enjoy ourselves."
"I've been seeking this for a long time. Thank God it happened. It was a unique moment for where and how it happened after so much waiting. There was no better way and it is incredible to be able to celebrate it. My mum, my brothers are in the stands. We've suffered a lot, but I am so happy."
Messi has already admitted that securing Copa glory was the "most difficult" trophy triumph of his remarkable career to date. International honours had proved elusive for the six-time Ballon d'Or winner prior to this summer, with final heartache suffered along the way.
Messi shed tears of joy when speaking to the press after Argentina's latest win, with a man that is now on Paris Saint-Germain's books after severing ties with Barcelona eager to point out how much tangible success with the Albiceleste means to him.
"I have no words to thank you for all the love received. What a beautiful night, I really enjoyed it. Unforgettable."