Tadic passed on €42,000,000 from China: Inside I feel rich
10.12.2019.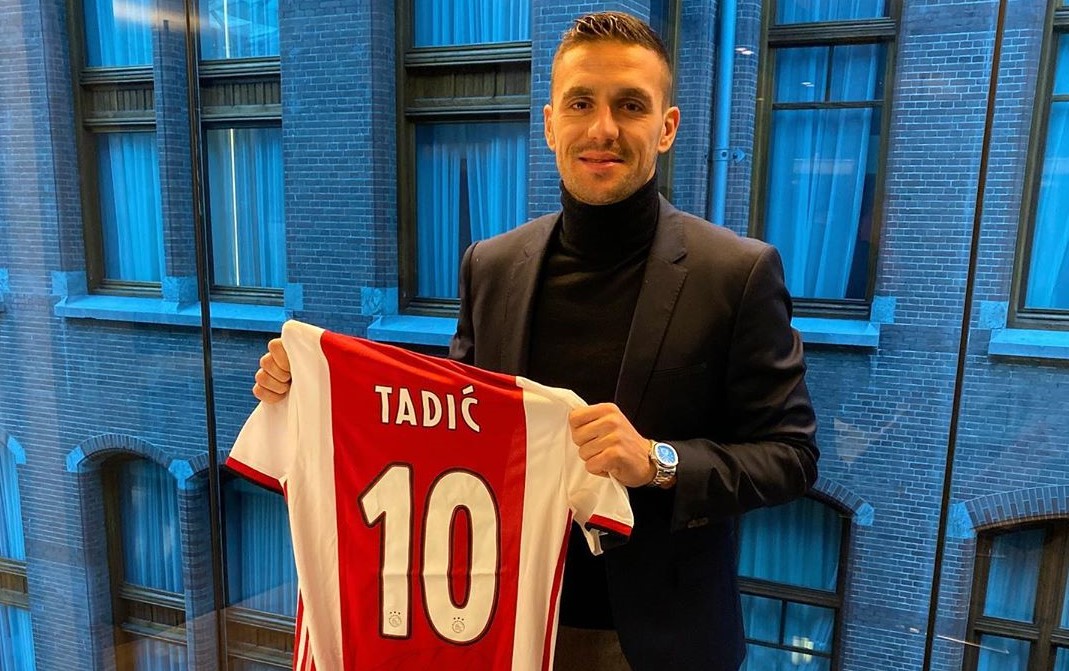 Having scored 46 goals in 81 games, Dusan Tadic has established as one of Ajax's new heroes. One of the rare ones that didn't originate in their famed footballing academy, but still one that fits with the club perfectly. The creative Serbian flourished in the Netherlands so much that he was on the shortlist for Ballon d'Or award. Tadic spoke about how much life in Amsterdam suits him and confirmed that he passed on a gigantic offer from China this summer.
Ajax won the domestic double, but the Champions League final was taken away from them in the last minute of the semifinal with Spurs.
"I've never seen that kind of silence, both in the stadium and in the days after inside the club. It felt like people couldn't talk or eat for a couple of days. It was a big disappointment because I think we deserved to be in the final. We were thinking: 'If we win the league and the cup, then the year will be still very successful. But if we had lost we would have felt very bad. In the end we won, so we completed the season in a good way." said Tadic in an interview with the Guardian.
Tadic dismisses suggestions that Ajax had been naive against Tottenham rather than defending their advantage.
"Spurs gave us problems with Fernando Llorente, they were playing long balls on him. If we had dropped a little bit more back, then I think we would have had even more problems because he would have been directly in the box with more high balls coming his way."
The 31-year-old spent four years at Southampton with variable results, ranging from mediocre to magical. But he was fed up with the physicality of the Premier League and wanted to go back to Eredivisie.
"A lot of clubs were really interested but I said to Southampton that I only wanted to go to Ajax. Perhaps they wanted me to go to another club, but I was immediately clear. I said: 'This is the only club that I want to go to.' I think they needed me and I needed them. I think we have truly found each other," he said, laughing.
The Saints could've earned more money from Tadic's transfer, but €11,400,000 was the final fee Ajax paid.
"I think I deserved to go where I wanted after what I did for the club in four years. Because before I eventually left I had lots of other chances to leave, but then I stayed and also signed a new contract. I really appreciate that they let me follow my feeling, because they probably would have received more money from other clubs."
The new Ajax captain signed a long-term contract with the club and will remain as a coach following his retirement whenever it happens. He enjoys his connection with Ajax so much that he even refused a reported €42,000,000 heavy three-year contract from Dalian Yifang.
"It was something crazy, yeah. You can just get crazy… I had a few times good offers from China, but you also need to listen to your heart. I think money is not everything; happiness is something you cannot buy. Inside I feel rich."