Suggestions rise up that Eriksen is just not a player for Conte's system
15.11.2020.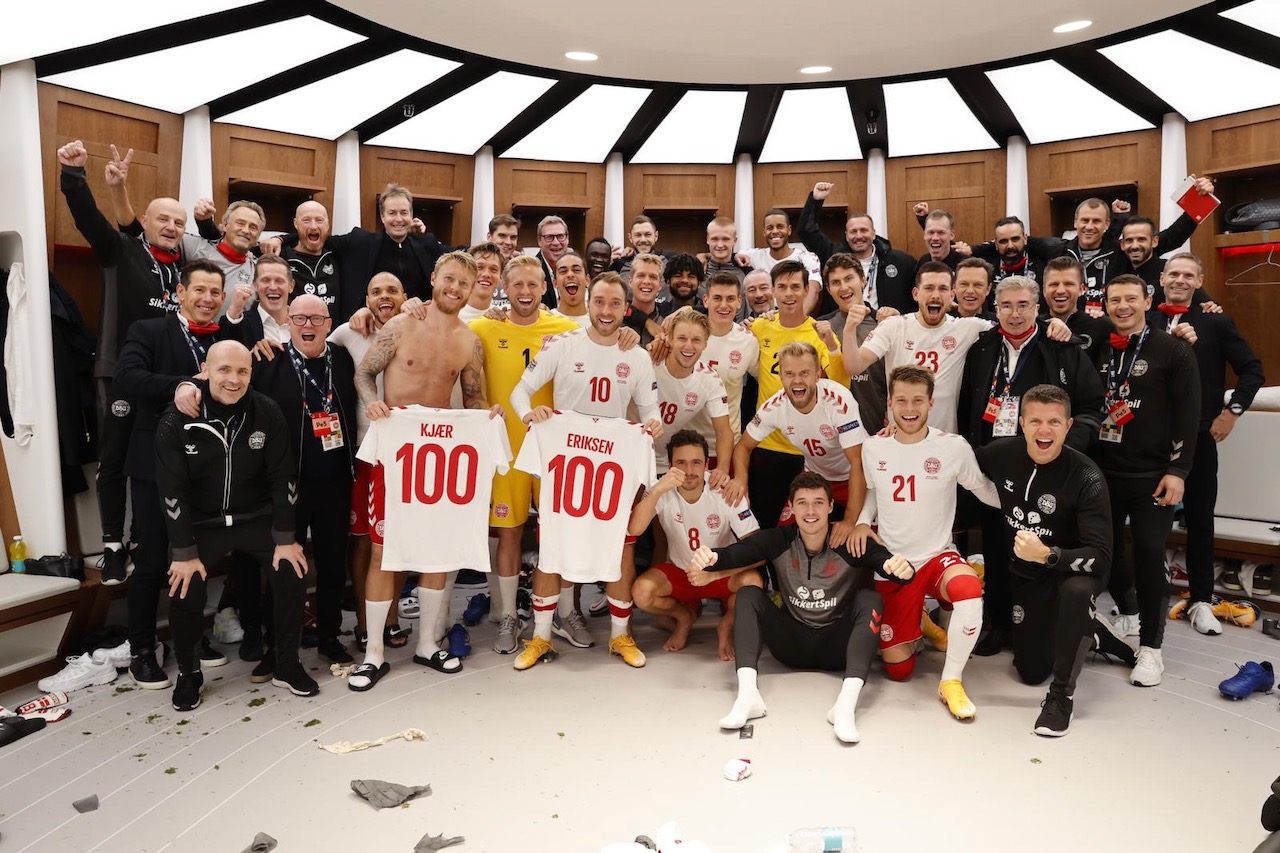 Christian Eriksen made quite the commotion by saying that his Inter move has been far from a dream recently. Now, the dust became even bigger as his national team colleague and fellow Milano resident Simon Kjaer suggested his friend just isn't suited for Antonio Conte's football.
Kjaer spoke about the lack of playing time Eriksen is enduring at Guiseppe Meazza.
"We are good friends and speak every week. His situation reminds me of what I was dealing with at Atalanta, as sometimes the ideas and methods of a coach suit you perfectly, at times they don't. I know he won't give in," stated Kjaer.
This wasn't the first time that Kjaer, who recently played his 100th game for Denmark the same night as Eriksen, spoke about his countryman's problem.
"I'm talking to him. Christian is a player I know very well and he is the best in the world in his role. He should play in his position but I'm not the one putting him onto the pitch. I still think he's doing his best. I hope for him and for Inter he is well."
A former Juventus and Italy midfielder Alessio Tacchinardi spoke about the situation saying that Eriksen needs to take responsibility too.
"I can't agree with him right now, because when he does step onto the field, he doesn't show any desire to make an impact. Eriksen is damaging his own prospects by doing that. He played well at Tottenham because he had these quick wingers, but he's not suited to Conte's 3-5-2. If he goes to Milan or Napoli, who have those same tactical ideas, then he could, in theory, do well, but not at Inter," said Tacchinardi.
Even though it might seem that Christian Eriksen is making too much noise about the playing time he is getting following the move from Tottenham to Inter based on his appearances, they hardly tell the whole story.
Coming as a big €20,000,000 reinforcement, Eriksen has played 33 games for Inter in one half-season and two months. But when his playing time of 1,377 minutes is divided by the number of matches it suggests that Eriksen spent 41, minutes on the pitch on average.
Reportedly, several Premier League sides are interested in getting him this winter including his former side Tottenham.