Spanish international Dani Olmo believes his time at Dinamo is over
26.12.2019.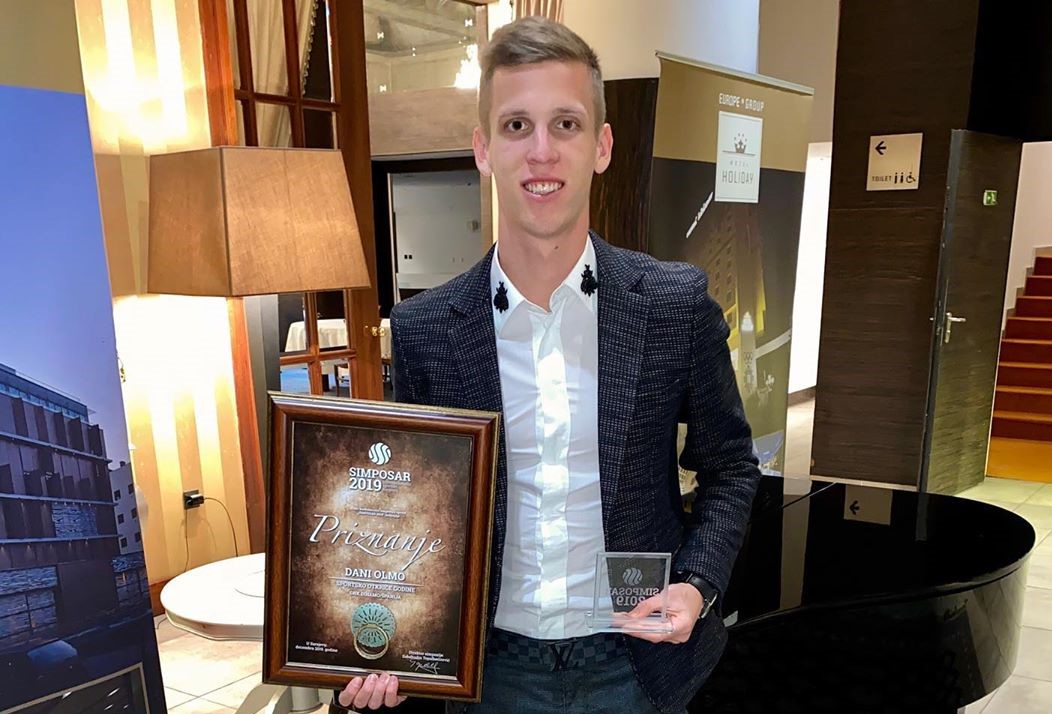 Some people enjoy the winter for the holidays, football fanatics love it because of the January transfer window. Now, another player is in the runnings for the main reason while this winter transfer market will be a hot one, as Spain's Dani Olmo believes he is finished with his current side Dinamo Zagreb.
In one of the more unusual career trajectories, Olmo moved from Barcelona, after passing through its famed La Masia academy, to Croatia's most dominant team Dinamo. Olmo made his professional debut at Zagreb, first playing for the second team and then collecting 124 games for the 20-time Croatian champions.
But after four years in Croatia, which earned him 14 U21 caps for Spain, and his A debut more importantly, Olmo believes it's time to say goodbye.
"Last summer was an ideal time to take a next step. In the end it did not happen and I said that I was equally happy because I wanted to play Champions League. But I think my cycle there is over and I want to take the next step to continue improving," said Olmo.
Two clubs most linked to Olmo are his former side Barcelona, and Manchester United. Both teams have their reasons to seek the attacking midfielder, as Barca's Ivan Rakitic has been subpar in recent times, so a replacement from Croatia might be a perfect match.
Dinamo has set a price tag of €40,000,000 for the 21-year-old, but reports are saying that the Croatian side would accept €35,000,000 as well.
Olmo said that he doesn't know which teams are interested and that he leaves the business side to his agent Andy Bara and his dad without it pressuring it.
Bara spoke about his view on Dani's career.
"I send all interested clubs to Dinamo and when the clubs agree on a fee, I will come to agree on the conditions for Dani. Dani can play for any club as he has already shown this at the U21 Euro. When we are talking about Manchester United, they have no such player as Olmo," Bara told Sportske Novosti in July.

Regardless where Olmo goes, he will be a true credit to the work Dinamo has been doing, as a young player from western Europe flourished in the east, earned a national team debut, and will transfer for big money.
His success could cause more young players from the top five leagues to search a more important role further east.