Solskjaer: It's easy to compare Rashford with Ronaldo
10.12.2019.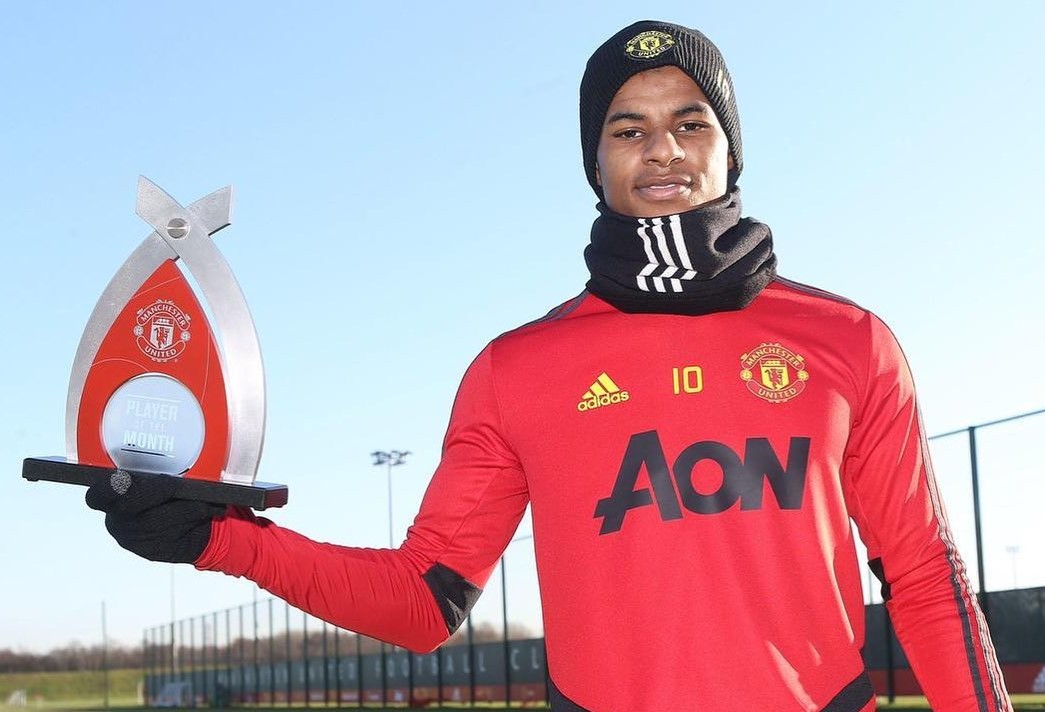 Marcus Rashford has been the best Manchester United player throughout the season and the 22-year-old scored 10 goals in 16 Premier League matches this season alone. In 21 games across all competitions, Rashford has 13 goals to his name, already equalling his best record, as he stopped at that number in both previous seasons.
The young talent has made quite the step out in terms of productivity and is mostly playing for United in the same position Cristiano Ronaldo did for the club - on the right-wing. Club's manager Ole Gunnar Solskjaer believes that one could make parallels between the two.
"It's very easy to compare the two of them, yes. Both with skills, body shape, attitude, attributes - everything. The boy has every chance in the world to become a top, top player. Let's hope he continues like this," said Ole.
Ronaldo had more than nine PL goals in just three seasons at Old Trafford, and he scored more than 12 goals across all competitions in the same amount of seasons. But, he did play with far better goalscorers than Rashford is currently partnering up with.
Rashford is playing his fifth, or his fourth full season at Old Trafford, while Ronaldo played six and was a regular starter in all of them. His best goalscoring record in the league was 31 goals in 34 matches, a feat Rashford would be ecstatic to match.
The English striker has won the Manchester United's Player of the Month award for November. With the club missing out on a high-calibre goalscorer since the departure of Romelu Lukaku, the burden of scoring is much more on Rashford.
But Ole doesn't believe it's right to set a goal-scoring target for the 22-year-old.
"I don't want to talk about the amount of goals. As long as he keeps being positive and being direct and thinking about getting in front of the goal and getting chances, he'll score goals," said the Norweigan manager.