Sevilla goes past United to fight for the Sevilla League title
17.8.2020.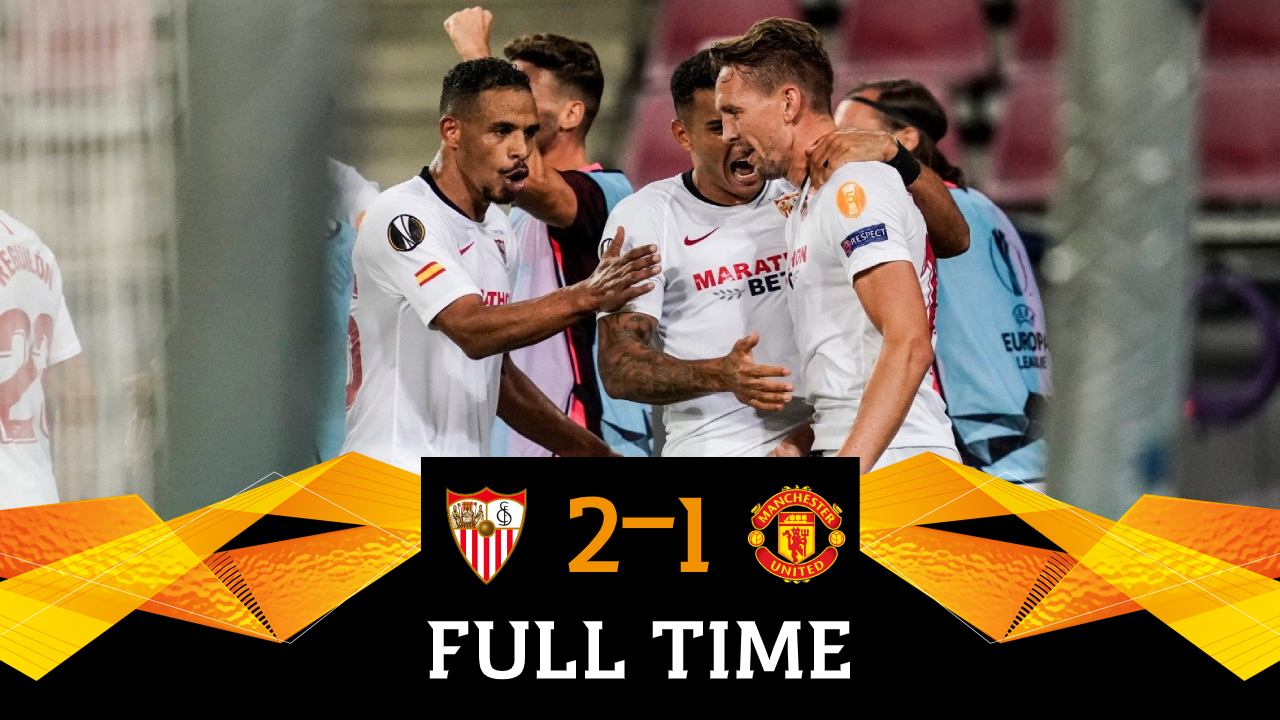 After beating Manchester United 2:1 (1:1) in the first semi-final match of the Europa League, Sevilla will be playing their sixth(!) final of the competition in the last 15 years! Winning all five previous ones, practically monopolizing the competition. Probably earning even the slight change in the tournament's name.
Last time they triumphed in the final, they defeated Liverpool in 2016 and this time their road to the final went over Reds' fierce rivals, winners of the 2016/2017 tournament.
Even though the Red Devils started well with an 11th-minute goal from Bruno Fernandes, once again it was from a penalty spot. Ole Gunnar Solskjaer's team had 46 attempts at goal in the quarter and semi-finals but only scored from penalties in both matches.
Suso scored the equalizer on the assist of Sergio Reguilon in the 26th minute after a bad reaction by the whole United backline, which wasn't done making mistakes when dealing with crosses.
GOAL Sevilla! Suso scores the equalizer #UEL
pic.twitter.com/U5CCCo2eUz

— Football World (@FTTV10) August 16, 2020
Despite it being the hard-fought game, it was Julen Lopetegui's side which made the breakthrough in the 78th minute through the substitute Luuk de Jong to the assist of a former Man City man Jesus Navas. It was Aaron Wan-Bissaka and Victor Lindelof who reacted like amateurs to a simple cross situation.
GOAL! De Jong scores to put Sevilla in front. #UEL
pic.twitter.com/OkYz0GyDyR

— Football World (@FTTV10) August 16, 2020
But the blame is on Ole as well, as the Norweigan didn't make substitutes until the 87th minute, even though Juan Mata and Daniel James aren't sheer backup players.
A game that showed the flaws Manchester United still has despite turning their form around after the COVID-19 break. The team is thin, the players are inexperienced and don't offer much besides pace consistently. By getting eliminated, United failed to claim a trophy in a third consecutive season for the first time since 1985/86-1988/89 went they went barren for four seasons.
What the first semi-finals also proved is that Sevilla's sporting director Monchi is at times a peculiar character but first of all one that delivers results. Last summer, people were laughing as they lost fingers on which to count newcomers at the Ramon Sanchez-Pizjuan.
The second semi-final is scheduled for tonight as Inter Milan plays Shakthar Donetsk. Inter last played and won the competition in 1998 when Ronaldo-powered Nerazzurri defeated Lazio. The Ukrainian squad had the last major success of an Eastern European squad back in 2009 when they won the EL title against Werder Bremen.