Serie A players' wages revealed, CR7 earns three times more than the #2
10.9.2019.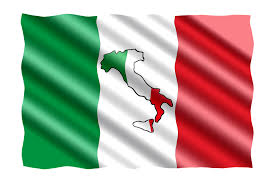 Popular Italian newspaper Gazzetta Della Sport revealed its annual report on salaries of Seria A players with some very interesting finds amongst the numbers.
The salaries are all neto, meaning after-tax, and are dominated by who other than Cristiano Ronaldo.
The 34-year-old is earning €31,000,000 per year from his club, which amounts to €645,000 per week. Since Italian taxes are around 50%, Juventus is having to pay €60,000,000 per year for CR7, with half going to the state.
Ronaldo's new teammate, Matthijs de Ligt, who was a teenager until August this year, earns €8,000,000 per season. But can also earn two million more based on performance bonuses. And Juve completely dominates the finances in Italy. Out of the top 11 earners in Serie A, only one player isn't wearing black-and-white.
On the club level, Juve spends €294,000,000 yearly gross, or pre-tax. The second-biggest spender in Italy is Inter, with less than half the spending power of Juve, at €139,000,000. Roma is third at €125,000,000, Milan spends 10 million less, and Napoli is the only other club whose spending surpasses the 100 million mark.
Lazio is the sixth biggest spender at €72,000,000 and gives significantly more on wages than the next in line Torino - €54,000,000). While Atalanta was third last season and will play Champions League, the side that has been playing impressively only costs the club €36,000,000.
Inter's new signing Romelu Lukaku is the third biggest earner in Italian football with the striker's wages being €7,500,000, plus potential €1,500,000 in bonuses.
Lukaku is followed by eight Juve players - Gonzalo Higuain (€7.5m), Paulo Dybala (€7.3m), Adrien Rabiot (€7m + €2m bonuses), Aaron Ramsey (€7m), Miralem Pjanic (€6,5m), Douglas Costa (€6m), Mario Mandzukic (€6m), Sami Khedira (€6m). Which illustrates why Juve tried to get rid of Mandzukic, Dybala and Higuain.
Emre Can was omitted from the Champions League squad for Juve, yet he is the 18th top Serie A earner with €5,000,000 per year. Leonardo Bonucci and Alex Sandro are the other Old Lady players in the top 20 earners with €5,500,000 and €5,000,000 respectively.
Milan's top earner is the goalkeeper Gianluigi Donnarumma who earns €6,000,000, same as Napoli's Kalidou Koulibaly. Edin Dzeko has a flat €5,000,000 per year, and a million waiting for in bonuses. Defensive veteran Diego Godin is on the same payment plan as Dzeko.
Inter teammate, Alexis Sanchez is on loan from Manchester United, with the English club paying for the majority of his salary, yet the Chilean still makes the list as the Nerrazurri are paying €5,000,000 per year worth of his salary. The top 20 is finished off with Napoli's captain, Lorenzo Insigne who cashes in €4,600,000.
Lazio has Sergej Milinkovic-Savic and Ciro Immobile as the top earners with both getting €2,500,000 per year. Franck Ribery surprisingly joined Fiorentina this summer, and the Frenchman will get €4,000,000 per year, despite his injury record.
Take a look at all the top earners and find players who are over or underpaid.