Scores a thunderous winner in the derby and celebrate with: Maybe it's best to leave now
24.1.2022.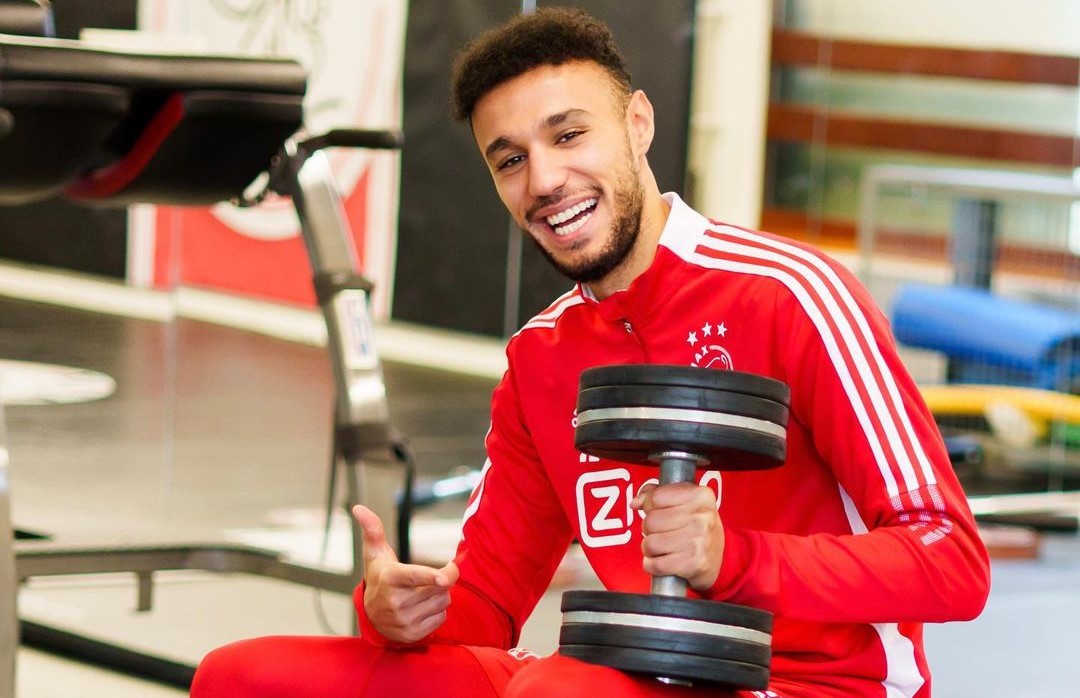 Noussair Mazraoui was the hero of the Dutch derby between Ajax and PSV, scoring the winner for the Amsterdam side from a distance. The 24-year-old didn't leave the fans a lot of time to celebrate without worries as he used the after-match interview to confirm his desire to leave the club.
The 24-year-old's strike could be deciding point of the entire Eredivisie season as two rivals were quite close, with Ajax trailing behind PSV by one point. Despite having a stunning goal difference coming into the derby.
Mazraoui's contract expires in the summer and after the goal scored in the most important match of the season, he made his intention to leave this month clear.
"I play here for 16 years and I think it is a good time to leave Ajax. I'm open to something new. The chances of continuing at Ajax are very small, maybe 5%," said the Morocco international.
Fortunately for him, there are many interested parties. Most notably Barcelona, who seemingly picked the wrong right-back in the summer of 2020 when Sergino Dest arrived. Now they are offering Dest back to Ajax, yet the Amsterdam club are hesitant. Although, with six months left on his contract, the Lancers can't hope for another big payout.
It seems that Nou Camp is the most likely future destination of Mazraoui, although the Catalans will have to wait for the summer as Ajax won't be bullied.
Mazraoui is represented by Mino Raiola which will make many clubs hesitant to sign him but Barca doesn't and already held talks with Mino in the past. Yet Bayern Munich and Manchester United are interested in right-backs.
Mazraoui played in 125 games for Ajax, scoring 10 goals and making eight assists, which is a poor statistical return for a team that dominates as much as Erik Ten Hag's does. Yet the 24-year-old made quite the reputation for himself, regardless of that.