Scored a hat-trick but still disappointed, Erling Haaland's ambition is beyond what we've seen
10.9.2021.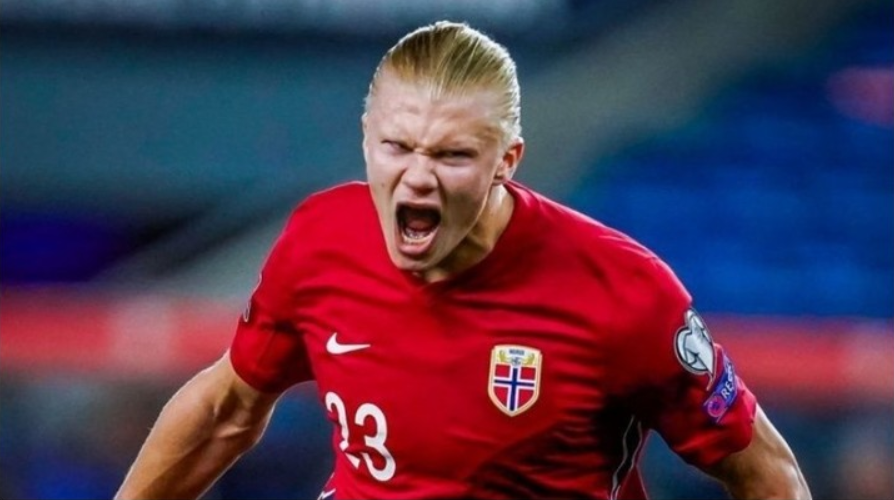 The 21-year-old Borussia Dortmund forward has formed a reputation as arguably the most exciting young player in world football over the past few years. The star scored a sensational 63 goals in 64 games in all competitions for his club last season. And he was at his very best on the international stage earlier this week, scoring a hat-trick in Norway's 5-1 rout of Gibraltar. Haaland already has 12 goals in just 15 appearances for his country - yet amazingly still does not seem satisfied.
Speaking after the game against Gibraltar, the wonderkid told TV2: "I do not score enough goals. I'm close to one goal per game on average. I personally think that I should have had more goals than matches."
It is a remarkable statement from a player who many do not think can get much better.
The mentality is elite, similar to the one of Cristiano Ronaldo. There is just a small difference there. Ronaldo taught himself to be that way. Somewhere around his move to Real Madrid, he has taught himself to be as ruthless and merciless as possible in his quest for incredible success. Haaland on the other hand seems very natural in his (almost) insane ambition and hunger.
Whoever gets him in the summer, and everyone wants him, will get a player that lives and breathes football 24/7 and is by far the most dominant 21-year-old we've seen since Ronaldo Nazario. The only thing that can be a problem in his career is Mino Raiola. Reportedly Chelsea got their bid accepted by Borussia Dortmund but were left shocked by Haaland's manager demands.
Raiola wanted €40M as the agent fee. He wanted a full million euros per week salary (over €50M per year) for Haaland and on top of that, he requested to be on a Chelsea payroll himself. The entire package would cost Chelsea around €325M for the duration of the contract.
If anyone is worth this kind of money, it is Haaland, but was it a bit over the top? Let's just hope Mino Raiola doesn't shape Haaland's career in a way that is going to be only money-oriented. He has so much to give to the game of football.