Schalke seeking the help of another loyal son in Huntelaar: They are in trouble, they need me more
15.1.2021.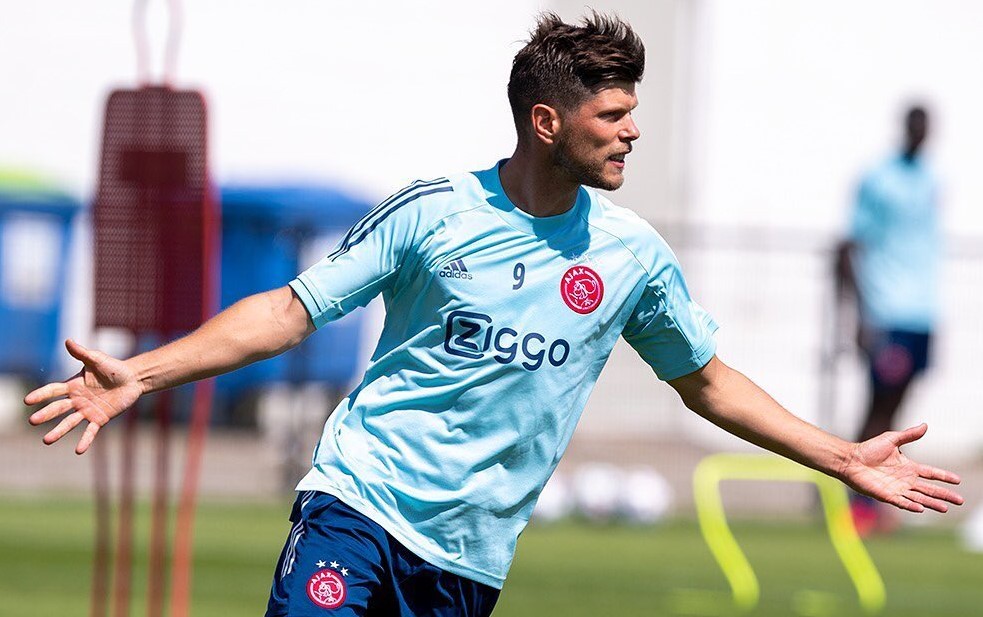 A hero in the match against Twente away, scoring two late goals after coming on in the 89th minute to give his Ajax the win 3:1 (1:0), Klaas Jan Huntelaar is set to do the same for his former club Schalke on a greater scale.
The Miners are in deep trouble, having won their first league game after nearly a year and 30 games. They've returned Sead Kolasinac from Arsenal, they've hired Huub Stevens for the third time as a short-term replacement as the manager before turning to Christian Gross. Now, they've come asking for Huntelaar.
"They have reached out. I've talked about it with Ajax, but it's a difficult choice for me. I have played for a long time at Ajax, six and a half years now. And I played at Schalkefor seven years. So they are the two clubs that I like the most," said the brace hero after the game. 
Twente 1-2 Ajax - Klaas Jan Huntelaar goalpic.twitter.com/5JxReddOaZ

— noobfcb (@noob_fcb) January 14, 2021
His options are quite different, with Ajax he will be fighting for silverware, for Schalke for salvation.
"What do I lean towards? Difficult … There is something to be said for everything. Schalke is in more trouble, they need me more, so that is more of a feeling choice. Ajax is a bit more stable and perhaps a bit nicer in terms of ending, with the possible title, the cup tournament, and European football. Of course it is difficult. I'm not so far out there that I can tell. I'm going to sleep on it one more night."
#s04 #Huntelaar #Schalke04 Schalke @s04 @KJ_Huntelaar pic.twitter.com/1Shei2lbou

— ali j. (@AliAjaber79) January 14, 2021
Ajax just bought Sebastian Haller for league-record €22,500,000 so that affects the decision too. The reporter asked whether Ajax wants to let the 37-year-old go and he pointed them to the sporting director of the club. 
"You should ask Marc Overmars that. I think so. We already spoke then Marc said, let's see," said the veteran before admitting that the arrival of Haller changes things as well.
Huntelaar scored 158 goals and made 43 assists in 257 games for Ajax. For the German club, he already scored 126 goals and made 35 assists in 240 games. With his brace against Twente the man entering the last six months of his contract has become the first player in Eredivisie history to score two goals after coming on in the 89th minute! He would leave with a bang.