Sarri sits down with Juve's president amidst rumours of his departure
12.2.2020.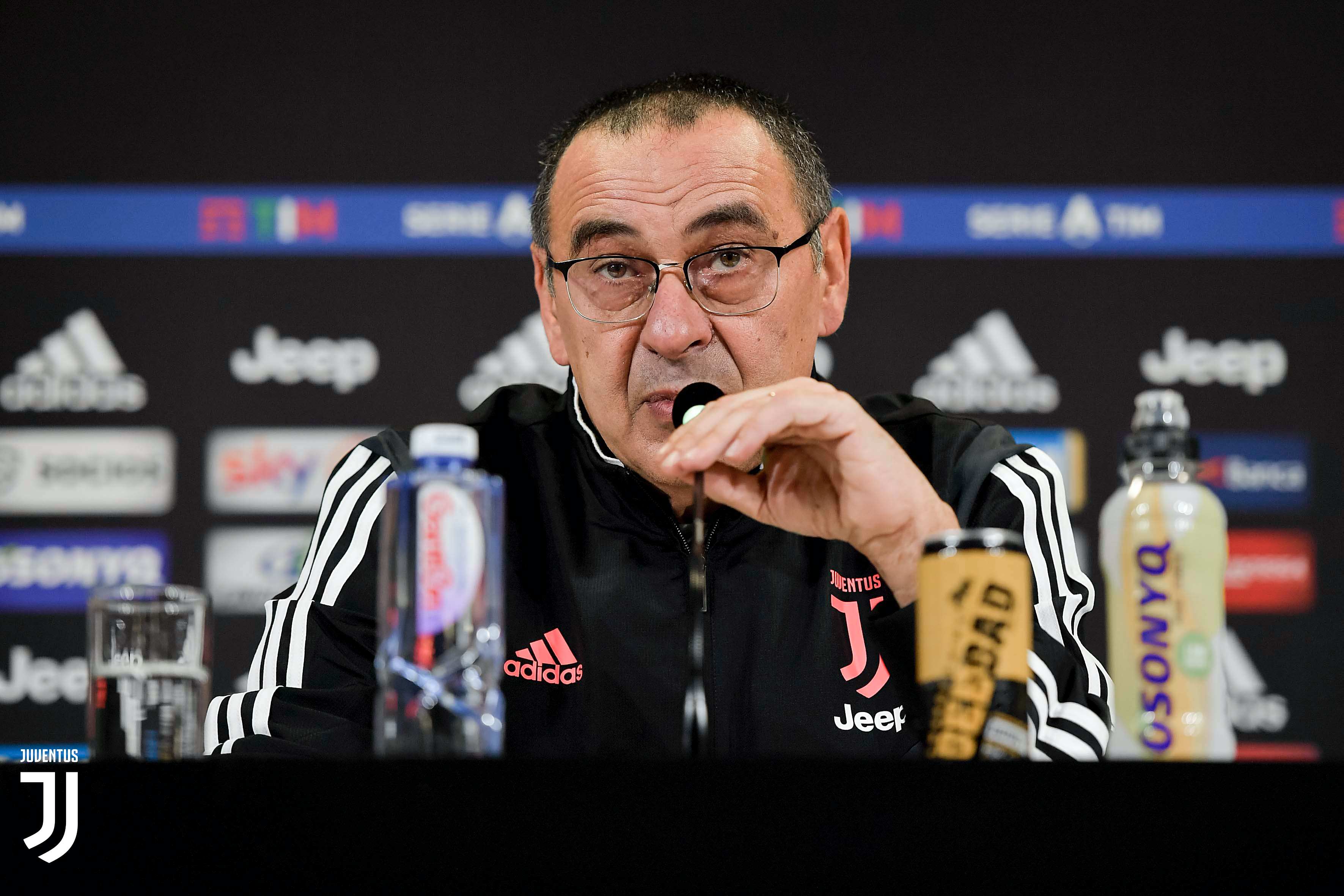 Juventus absolutely demolished the transfer window in the summer and the Old Lady has been the best at the market for years now. Maurizio Sarri inherited a squad that won the title last year and seven seasons prior but in February he finds himself leveled with a new Inter project. Just a point ahead of historic Lazio too.
After the 2:1 loss to Hellas Verona, Italian media started reporting that groups withing Juve is thinking about sacking Sarri as they are not convinced with the team's performances. What was even more surprising is that the club thought of replacing Sarri with Massimiliano Allegri, as he is still under contract with Juve.
Now the reports have gained on some weight as Sarri explained the loss and the form to Juventus' president Andrea Agnelli and sporting director Fabio Paratici during a dinner. The team's second defeat in three matches was enough for the brass to call up the manager to see his viewpoint. The prior loss, against Napoli, showed the penetrability of Sarri's defense as the team conceded easy goals.
The Biancoeri are nine points behind Allegri's standard and have conceded 18 goals whilst being ahead. Sarri also lost the Italian Supercup to Lazio, a club that defeated the Old Lady twice in short time.
Although Allegri stated that he wouldn't be taking any jobs before the summer that could very well not be the case for a possible return to Juve as he knows the club structure and most of the players.
Another problem with Sarri's seven-months at Juve is that the team isn't playing his famed "Sarriball" style of play. There are no quick passes and directness that he implemented with Napoli so well. Juve is mostly ahead due to the individual qualities of its players like Cristiano Ronaldo and Paolo Dybala.