Sarri defends De Ligt: He's coming from a less tactical league
3.11.2019.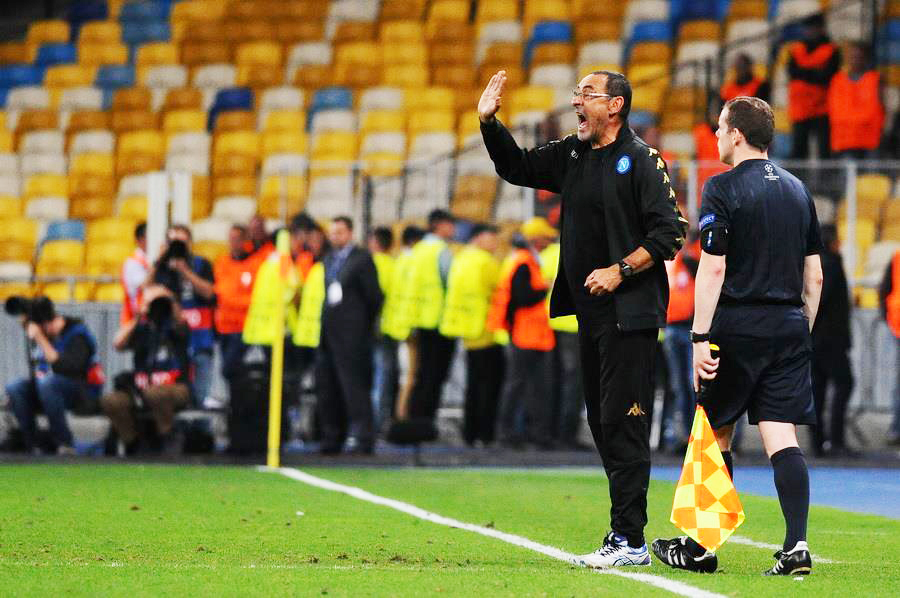 Juventus squeezed out another win in the Serie A, this time in an important Turin derby as Torino was defeated 1:0 with a Matthijs de Ligt goal. But the Dutchman still didn't have the best of the games with some claiming that the young defender should've conceded a penalty for handball earlier.
The manager of the Old Lady, Mauricio Sarri defended the young player.
"De Ligt struggled in the first 20 minutes, but then got into the game and had a very good second half. He is 19 years old, comes from a much more open and less tactical league than ours, the kind where errors happen and nobody notices. It's only natural he'll need a period of apprenticeship and he is improving," said the Italian tactician.
De Ligt is 20-years-old now, but besides that, the Dutchman is getting pampered by his Juventus teammates and the manager as they have a supporting statement for him every other day it seems.
Sarri explained why he viewed the Torino match as particularly difficult and expected a gruelling battle.
"This was a very difficult game and it was clear Torino would be extremely determined from the start, so the first phase of the plan was just to contain them and take control of the match later on, then close it towards the end. It was a tough game, full of intensity, physicality and tough tackling. It's not really suited to our characteristics, but we managed to get it done. This was not the game where we could try to be beautiful."

After the very disappointing draw with Fiorentina, Sarri blamed the scorching sun, and Juventus fans may be quick to be annoyed with his excuses as now he wasn't satisfied with the pitch, and it's early November only.

"The opposition's characteristics, current form and the state of the pitch all meant we were forced to play with elements that aren't our usual approach, so it's reassuring that we were able to win anyway," said Sarri.