Sarri admits that Juve's progress has stalled but he isn't worried
14.2.2020.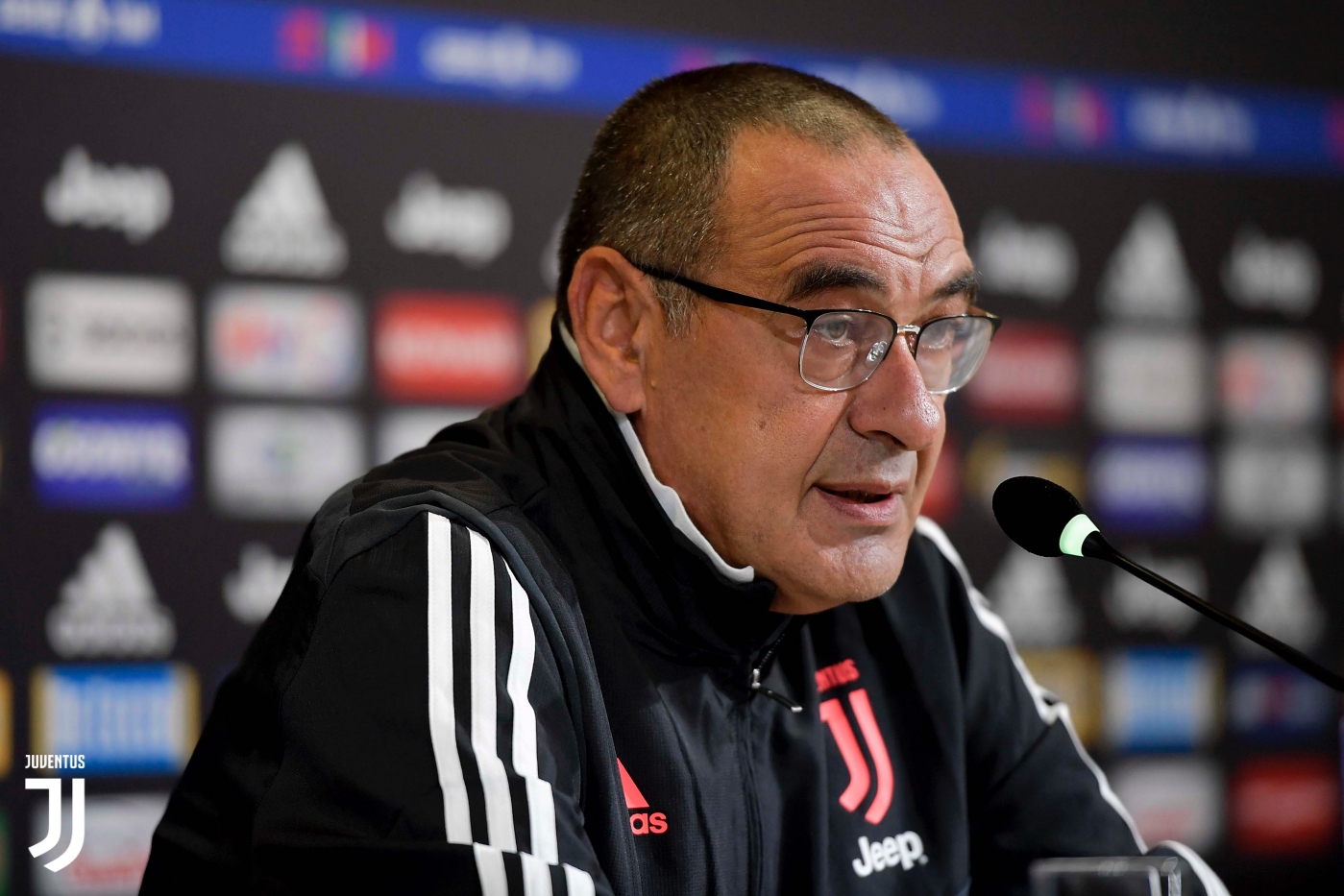 With the 1:1 draw against Milan in the Italian Cup ensured in the stoppage time with a penalty kick, Juventus has been disappointing in the last four matches. With two defeats and one win only. But the Old Lady's manager Maurizio Sarri isn't worried, despite him having a sit-down with the president before the match with Rossoneri regarding the poor form.
Sarri addressed what needs to improve in his side seven months into his reign.
"We did better in terms of our passing and playing out from the back, but were somewhat lacking in the final third. It's a process and we are continuing. We conceded some avoidable goals, for example today the cross was quite slow and in my view easy to defend. We were coming off a bad performance in Verona, but picked up a positive result, especially as it's the first leg. At times we are too sluggish and shouldn't have allowed Ibrahimovic into the box. We weren't aggressive enough in our defending," said the manager after the Milan draw.
Juventus is kept afloat by the phenomenal form of Cristiano Ronaldo who has now scored in eight consecutive matches across all competitions. Yet Sarri doesn't seem anything alarming despite Juve having such a clear financial and organizational advantage compared to Inter and Lazio.
"Our growth has stalled a little in the last three weeks, we concede avoidable goals. Having said that, we've conceded only two more than the best defence in Serie A, so it's not that much of an issue."

Despite just one win in the last four games alongside two defeats, Sarri isn't worried.
"I am not worried, as the only real worries in life are your health. It seems a normal phase to be going through, it's unthinkable for a team to be a continual ascent. This is a sport, so much depends on the physical and psychological conditions of so many players."
Milan will be without suspended Theo Hernandez, Samu Castillejo and Zlatan Ibrahimovic for the second leg versus Juve.
Giorgio Chiellini is back in training after his ACL tear over the summer and Sarri spoke about the timetable for his return.
"When talking about certain players, it's evident they would be missed by any team in the world. These are top players and their absence is felt. Giorgio brings character and energy to the defence. I don't know precisely how long the recovery process will take. He played 50 minutes today against one of the youth teams, he said he felt good, so we'll try to organize something a bit more testing next week and then decide," said the Italian tactician.