Sami Khedira: Mourinho is the best thing that has happened to me
8.6.2021.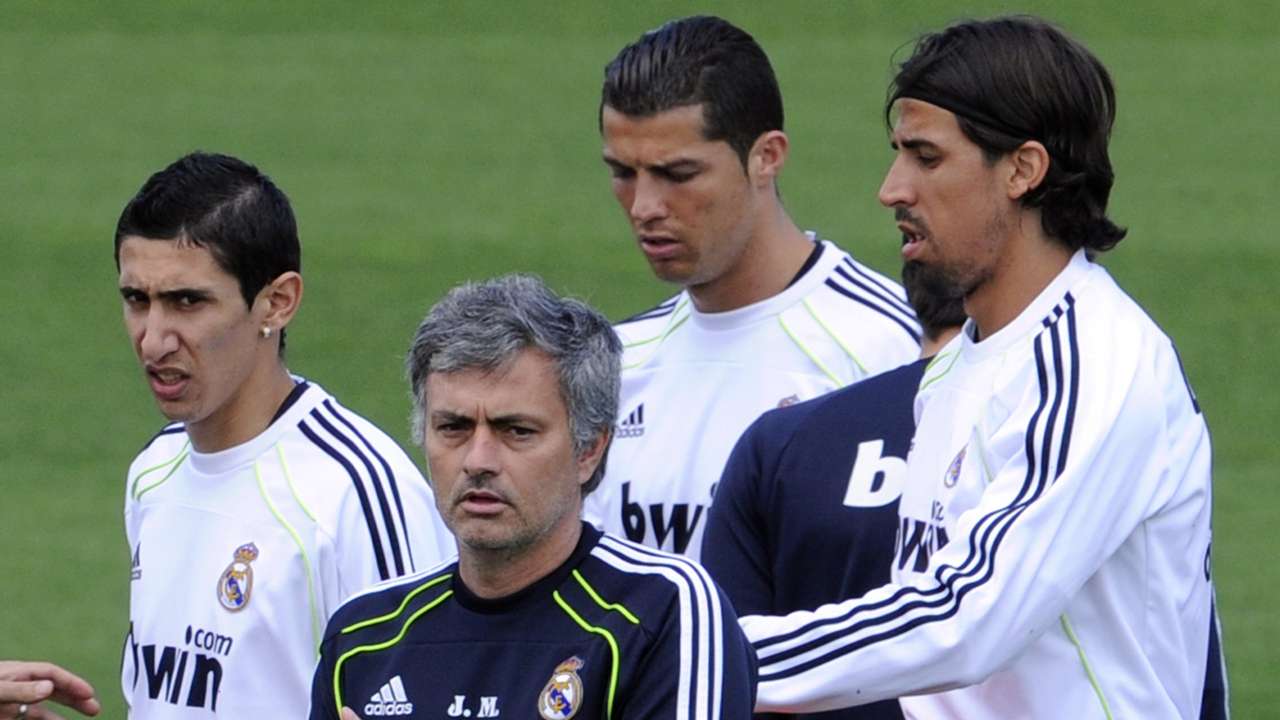 Despite having one of the most injury-riddled careers of any top footballers, Sami Khedira became an icon and a vital screw in several top teams. After playing 447 games for Stuttgart, Real Madrid, Juventus, and Hertha Berlin, the 34-year-old decided to end his career. Speaking on it, he gave the currently under-fire and discredited manager Jose Mourinho the credit for the biggest impact on his career.
Although Khedira did enjoy success prior to Madrid, winning the German league with his hometown club of Stuttgart.
"I wanted to be a footballer and the dream was to play a game in the top tier. And I played for my hometown team and won a Bundesliga. But then Real Madrid arrived, imagine. Madrid changed everything in my life, I could have never imagined playing for this great club. I played with the best players in the world, I had the best coaches, we won incredible things... it was another dimension," started Khedira.
The midfielder transferred to Los Blancos in the summer of 2010 and now recalls the transfer.
"Perfectly. Spain had just eliminated us from the World Cup in South Africa and I was down. We were all very sad, because that generation deserved a final. I was affected by it, it didn't get out of my head and suddenly I received a call. 'Sami, Madrid want you and Mourinho is going to call you.' It's a f***ing joke, I thought. I am not in the mood for these things now. 'Mou is going to call you,' my agent insisted. 'You're going to Real Madrid!'
My whole body changed suddenly. I was very nervous and my main concern was my English, because at that time I did not speak it. And while I was nervous, Mourinho called me and I asked him if we could talk by text! He laughed and said sure. He told me that he wanted me for Real Madrid, and not to doubt it. And that conversation changed my career. Mourinho is the best thing that has happened to me."
With Mou in charge, Real Madrid had the best goalscoring season in the top five leagues in modern history, getting 121 goals and 100 points to win La Liga.
"Incredible. My first years at Madrid were of incredible intensity. The Clasicos of the first year were historic. The first was very hard. It was my first Clasico too and we lost 5-0. How tough it was... but that made us better. Mourinho took a step forward with the team from then and we were more competitive. Another Madrid woke up at that time and we showed up in the following matches. The Copa del Rey that we won was incredible, what a game, what a way to play. They were games in which you suffered a lot on the field, but at the same time you enjoyed everything that was experienced on the field, in the dressing room, the preparation... We won LaLiga in a wonderful, impeccable way, and in the Champions League we lacked a bit of luck."
With Carlo Ancelotti back at Real, Khedira's take on the Italian is all that important today again.
"He was completely different to Mourinho. He helped me to continue evolving, to play differently. He gave me a lot of confidence, he told me to play and to get into the opposition area more, told me that I could score more goals. And I did it. He made the team feel like a family and he took care of us all. I was alone there, in the clinic with the doctors and the physios. But there was also Carl. From the time I got injured until I went back to training at Madrid, he called me every day. One day after another, like when your father calls you. I already expected the coach's call every day, because he never failed. He had 23 players, and on top of the thousands of problems a coach has, the pressure, his family, and yet he called me every day to chat with me."