Rooney: Despite the legal dispute between his and my wife, I would take Vardy to the Euros
31.5.2021.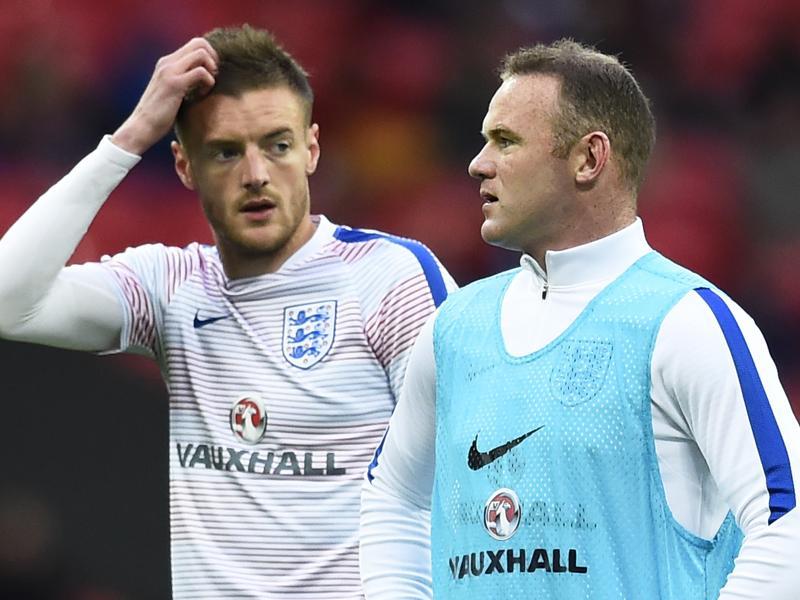 Wayne Rooney has started his venture into management with Derby County and the versatile forward is also writing as a columnist for The Times. In one of his recent writings, the popular Wazza shared his wishes for the upcoming England Euro squad, saying he would've summoned Jamie Vardy.
Surprising shout for two reasons. As Vardy has not played for England since the 2018 World Cup, when he said he would step aside to focus on his Leicester career and family life, but still leaving the door open to play for his country in case of an injury crisis. Secondly, because Wayne Rooney's and Vardy's wives are in legal dispute as Becky Vardy shared private stories about Coleen to the tabloids.
"One man I wish was in Gareth's squad is Jamie Vardy. I would have tried absolutely everything to lure him out of retirement for these finals. I know some people may be surprised at this, especially with the legal case between my wife and Jamie's wife, but this is my honest football opinion," said Rooney putting football above everything.
But Gareth Southgate has never called on Vardy, instead turning to younger players to be back-up to Harry Kane, with Dominic Calvert-Lewin and Ollie Watkins in the provisional squad for the Euros. Alongside wide forwards Marcus Rashford and Mason Greenwood also available to start as the main striker.
Wazza wants to see Vardy running onto Harry Kane's passes as Heung-min Son did in the past season.
"He may be 34, but Jamie is still a brilliant player, who was involved in 24 goals in the Premier League this season and would have been a great asset – not only as an impact sub but as a potential starter. Look at how Kane has been playing for Tottenham Hotspur, dropping deeper and playing through balls – Jamie could have been running on to them."
Vardy netted 17 goals this season, his lowest tally for four years, and with nine of those strikes coming from the penalty spot. He started the season well but scored two open-play goals in 27 appearances since Christmas.