Roman Abramovich's attack plan to make Chelsea dominate football again is backed by €230,000,000 this summer alone
2.6.2021.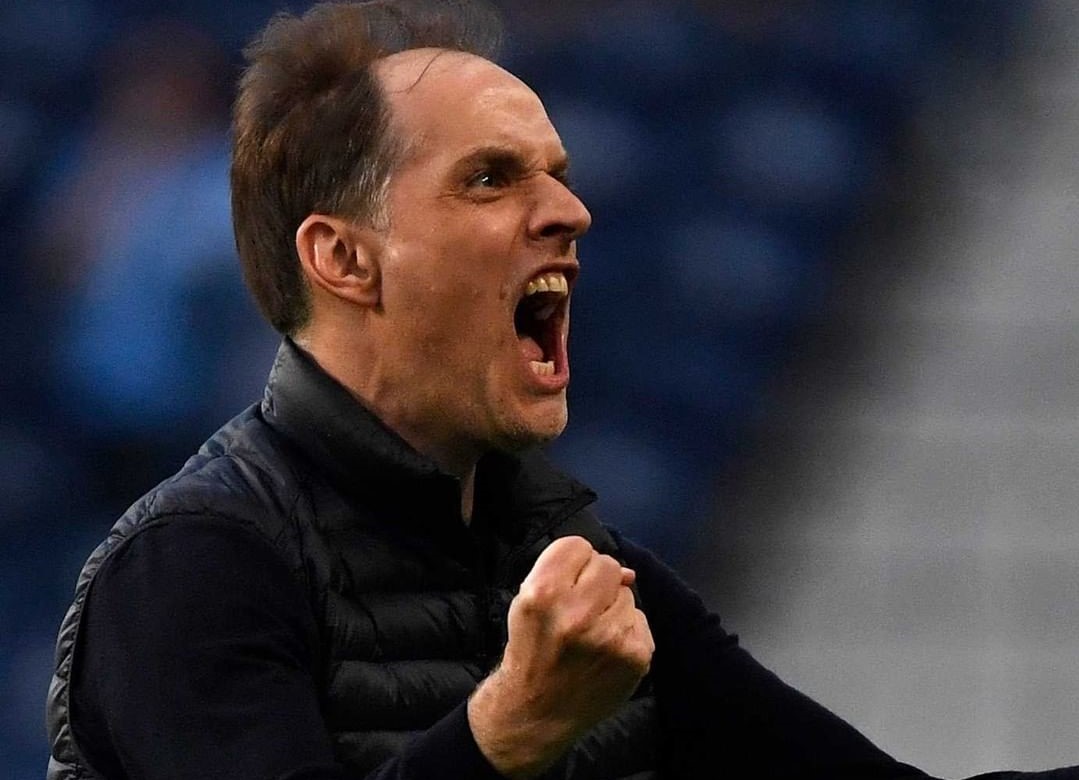 Last summer Chelsea spent a quarter of a billion euros on reinforcements and after a rocky mid part of the season under Frank Lampard, it brought the club an instant Champions League win. Now, both the owner and the manager want to establish a Blues dynasty that will rule sovereign over Europe.
Roman Abramovich was ecstatic with the victory in elite continental competition, the second in the club's history, both under his rule. Now, he is ready to invest even further into the side and Tuchel will have a proper warchest to do his bidding. To build an empire, is how the German explained his desires at Stamford Bridge to Abramovich in their first face-to-face meeting in Portugal after the triumph.
The win automatically extended the contract of the former Paris Saint-Germain boss to 2023. Although, he and all of footballing Europe knows he could be out by New Year's if the results aren't up to standards. Why would Roman change a winning formula of sacking managers into success?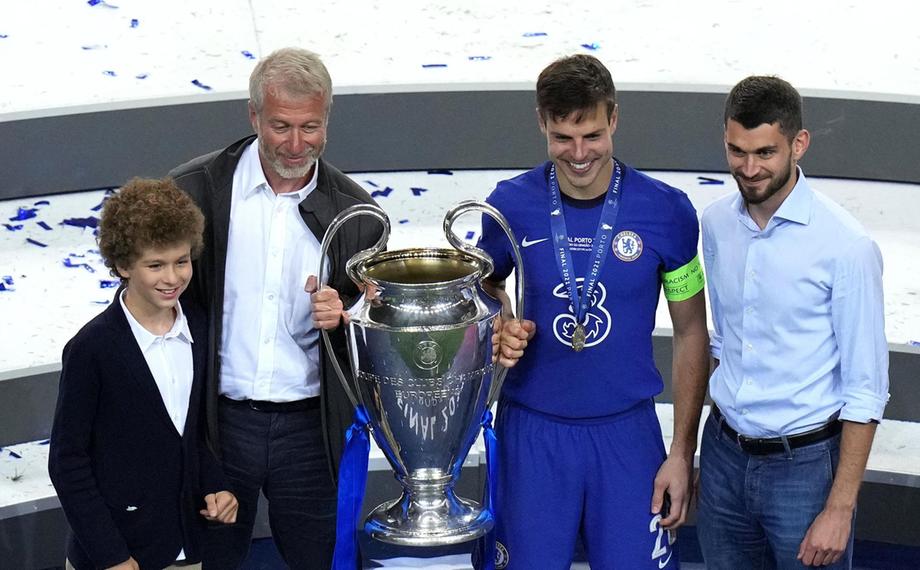 But Tuchel might have the best chance to keep at the Stamford Bridge dugout for a longer time. Even if club legends like Lampard and proven tactician like Antonio Conte didn't get so. Tuchel's energy is on the level of Italian, professionalism on the level of the Englishman, and he delivered the most coveted trophy in less than half a year. Already, Tuchel is putting his roots down in London, his family will permanently move to England in the summer.
With the extra funds incoming, Chelsea can become competitive in the Premier League title race again. Luckily, Tuchel doesn't think a makeover like last summer is needed, when the side brought in seven players for €250,000,000. Timo Werner, Ben Chilwell, Hakim Ziyech, Edouard Mendy, Malang Sarr, Thiago Silva, plus Kai Havertz as the biggest of them all - scored the winning goal in the Champions League. Once again justifying the massive investment.
Now, Abramovich will go up to €232,000,000 for the funding this summer alone, 200 million pounds that is. A midfielder, a defender, and a striker is needed.
Romelu Lukaku is the target for the latter with the former player seemingly close and not to the English side. Inter are in a financial crisis and the man who transformed Lukaku - Antonio Conte - left. Yet the Nerazzurri are keen on keeping Lukaku above all the other players. Even if he was let go, after the season he had, the best of his career only two years removed from his €74,000,000 transfer when his career was on a downslope, Chelsea would need to spend more than half of their transfer budget on him alone.
Lukaku's agent was at the Estadio de Dragao for the Champions League final and Romelu is a credited Chelsea supporter. A former player that ended up playing only 15 games for the club, 436 minutes, less than half in the Premier League.
Chelsea are also keen on getting Harry Kane but that might be too hard with Tottenham's president Daniel Levy not ready to sell to domestic, let alone London rivals. While there's a question on whether Kane would do that to Spurs fans as well.

Erling Haaland is another option for the Blues and while three months ago there were blocks on that road, they seem removed now. As the Norweigan wanted to join a team that could compete on all fronts since the get-go, like Manchester City or Real Madrid. With the CL triumph, Haaland might rethink his stance on London. With Haaland, Chelsea will get a staggeringly young team with Kai Havertz, Mason Mount, Reece James, Christian Pulisic, and Billy Gilmour all 22 or younger. All with the big-eared trophy on their resumes already.
As for the midfield, even though he was primarily Lampard's wish, Declan Rice remains a key target for the Blues. Another player that was already a part of the club, the West Ham midfielder was seen as the missing piece of the puzzle. Yet a big and expensive missing piece.
It's hard to imagine that Chelsea will go for two players that were let go through the fingers in the past. Although for Rice it is a bit more understandable as he left in 2014 while he became a regular for the Hammers in the 2017/2018 season. Transfermarkt has him listed at €65,000,000 market value but the versatile player will most likely go for north of €80,000,000. Especially after WHU's terrific season and Rice having a long-term contract until 2024.
Getting him would also nearly finish Chelsea's transitional period as the Englishman is 22 but with loads of experience, 15 games for the national team, and 144 for West Ham.
Aurelien Tchouameni of Monaco is regarded as an alternative and the defensive midfielder is even younger, aged 21. Yet the Blues burned themselves similarly with Timaoue Bakayoko who they paid handsomely and lost Nemanja Matic for, only to gain little. Although the Ligue 1 player is valued at a lot less, €25,000,000 by Transfermarkt with the same contract length.
Chelsea reporter Matt Law claims that Tuchel is also interested in Wolves' Adama Traore even though the hype has stopped on the Spain representative. His inclusion in the Euro squad is mostly criticized and the Blues fans are not ecstatic about his prospect, especially as Tuchel views him as a competitor for Reece James on the wing-back position.
Even Wolves fans now believe that he has little to offer besides bringing the ball into the final third. His delivery not being great and his defensive work shadier, Adama is a dribbling one-trick pony that had his spell and needs to prove himself consistently in order to be worthy of European champions. With him coming with that PL club tax for a fee, it doesn't seem like a purchase that will be revered in years to come.
But Tuchel, in all his genius, has odd ideas. One is the soon to be 29-year-old Jonas Hofmann with whom Tuchel worked with at Borussia Dortmund before he was deemed unfit for the black and yellow shirt. Now at Monchengladbach, the winger had a solid season getting in six goals and 11 assists in just 24 Bundesliga games. Yet even his overall score with the Colts isn't impressive, even for a fringe player at the Bridge, 22 goals and 33 assists in 153 games. A goal involvement every two games approximately.
Gianluigi Donnarumma is free to pick a new club this summer and even though he is close to Juventus now, he was mentioned in relation to Chelsea even a year ago. While Mendy did well for such an unknown player, with Donnarumma the Blues could certainly safely dominate a period of five years at the very least, more if the Italian decides to stick around.
With Sergio Ramos not extending his contract with Real Madrid and the success of Thiago Silva, CFC is being mentioned as his potential destination. Jules Kounde of Sevilla wants a change of climate but Chelsea has Sarr waiting to return from loan while it was the defensive efforts that won them the CL anyway.
Chelsea is facing departures as well, with Olivier Giroud on route to Milano but not the team he was linked to for a whole year. He will have a familiar face waiting for him at his next club as Rossoneri have agreed on a €28,000,000 deal for Fikayo Tomori. Club director Marina Granovskaia is also ready to listen any offer for Tammy Abraham, as long as it is €46,000,000 worth.
With the Champions League triumph battled with a young squad, it's easily arguable that Chelsea has the best pole position to dominate world football in the next five to 10 years. But with the blueprint laid out for this summer, they might not achieve it on their first go. Some elements like Rice are there, while other are either overly hard to achieve or unworthy of the hassle. But one thing is sure, the Premier League title race got a major horse back into the mix.