Robert Lewandowski wins FIFA player of the year
18.12.2020.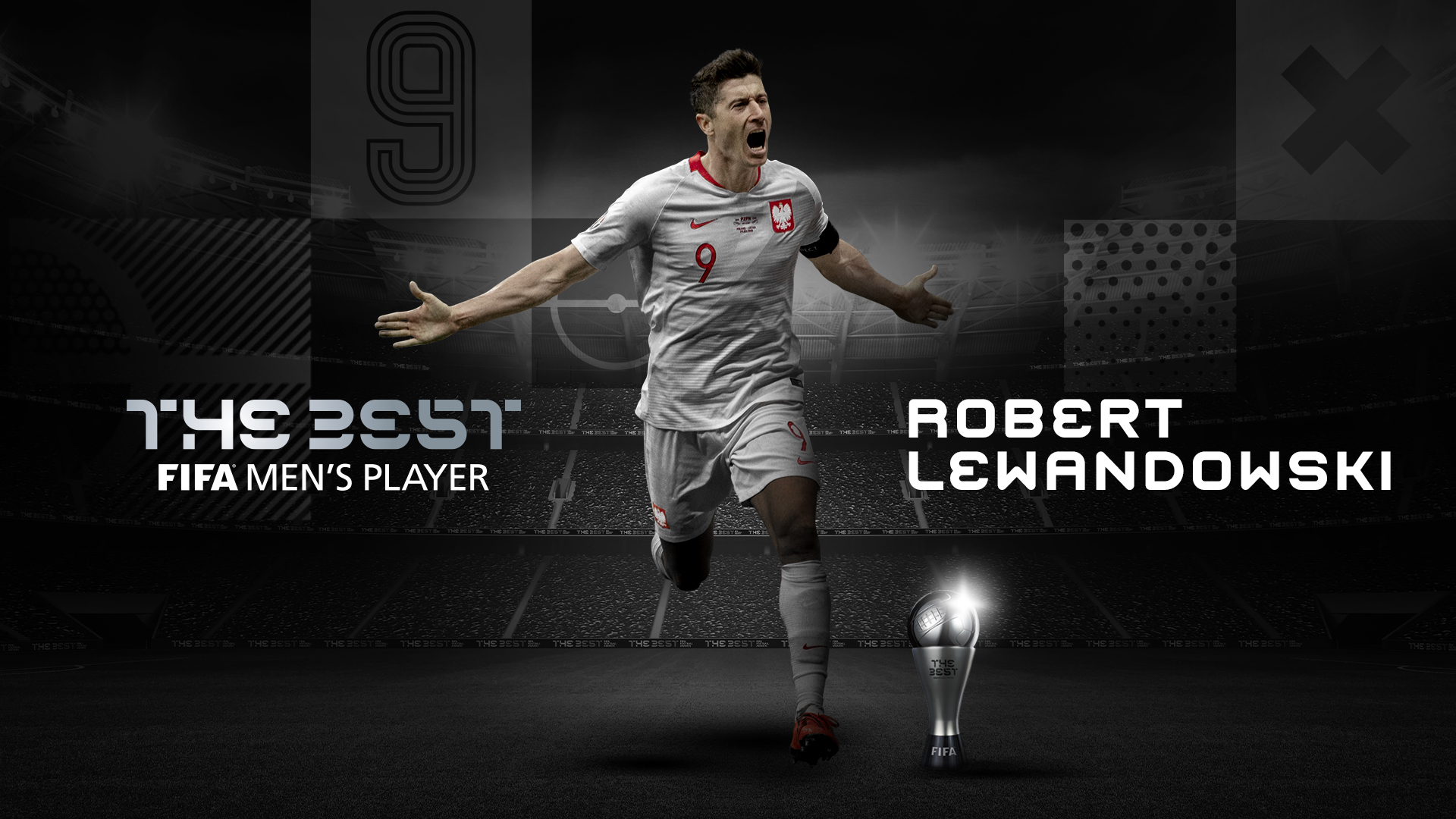 Bayern Munich's Robert Lewandowski won the best player at the Best Fifa Football Awards for 2020, beating last year's winner Lionel Messi and Cristiano Ronaldo to the top prize.
The Polish striker scored 55 goals in just 47 games last season as he helped German giants Bayern to a treble. Earning him his first-ever reward of this type. A consolation for not receiving the Ballon d'Or which was unjustly postponed for the year.
This season, Lewandowski has picked up from where left off with 16 goals in 14 games for Bayern.
"If you win such an award and share that title with Messi and Ronaldo, that is unbelievable and it means so much to me. A long time ago, I remember I was longing for something like this and now I can win such and award. This really means, regardless of where you come form, all that matters is what you put into it," Lewandowski said.
The pole won 52 votes, while Ronaldo got 38 and Messi 35.
Jurgen Klopp won the award for the best manager, despite Hansi Flick taking over Bayern Munich as an acting manager and then going to win the treble in a dominant fashion. After not even being a manager for years.
"I'm not. But I won the award so that's good enough!" said Klopp upon being told he's the manager of the year.
Marcelo Bielsa was the third man on the shortlist but even Klopp was surprised that he won for the second year coming despite how historic the Premier League title with Liverpool was.
There was more deserved success for Bayern Munich as Manuel Neuer won the best men's goalkeeper award, beating Atletico Madrid's Jan Oblak and Liverpool's Alisson to the recognition.
The winners were decided by nominations from national team captains and head coaches, an online ballot of fans and 200 media representatives.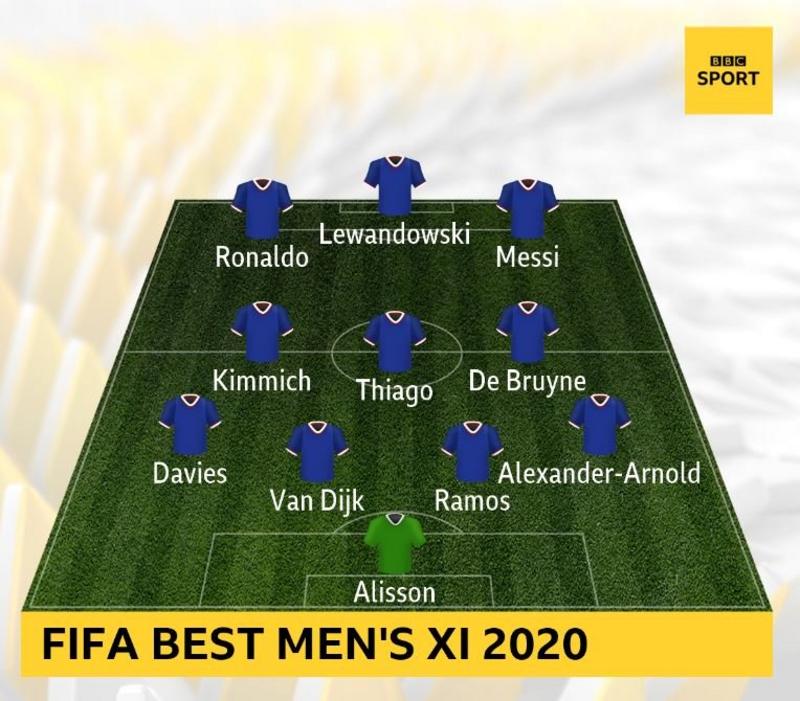 The FIFA FIFPro Men's World11 2020, as voted for by thousands of professional players from around the world, was also revealed at The Best FIFA Football Awards ceremony in Zurich. The 11 stars who earned a place in the FIFA FIFPro Men's World11 2020 are:
Alisson Becker, Trent Alexander-Arnold, Sergio Ramos, Virgil van Dijk, Alphonso Davies, Kevin de Bruyne, Thiago Alcantara, Joshua Kimmich, Lionel Messi, Robert Lewandowski, Cristiano Ronaldo