Revisiting Barcelona's transfer windows in the last five years
27.9.2020.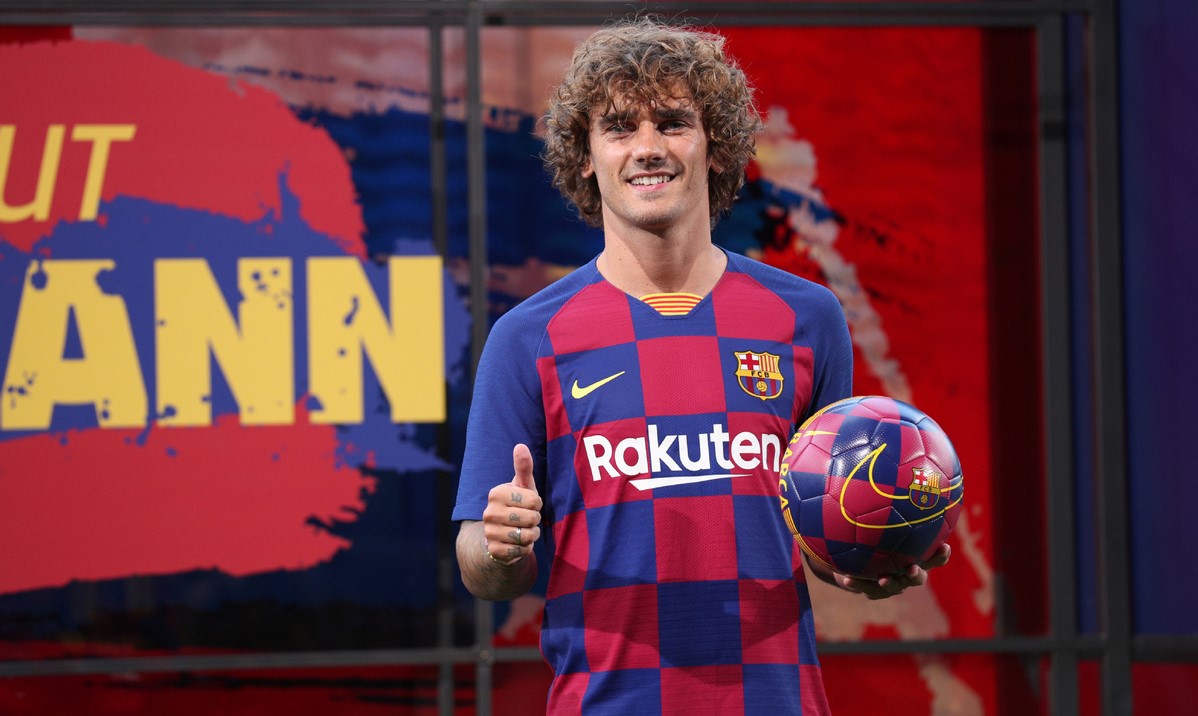 Barcelona is having one of the worst transfer windows a major club has had in recent memory. The club has allowed household names like Luis Suarez, Arturo Vidal, and Ivan Rakitic to leave for less than peanuts. We take a look at how the Josep Maria Bartomeu club has performed in player acquisition and sales with the revisiting of previous Barcelona's transfers windows.
Starting with a quick glimpse of the most recent ones from this year.
So far, in 2020 Barca brought in the 30-year-old midfielder Miralem Pjanic in an almost a swap deal as they sent a younger Arthur Melo to Juventus with a small difference in fee. The in-form Brazilian was priced at €72,000,000 while the undoubtedly on the decline Pjanic has been paid €60,000,000.
Barca also bought a young Portuguese winger Trincao for €30,000,000, the defensive midfielder Matheus Fernandes from Palmeiras, and the teenage winger Pedri.
Besides the mentioned trio of Suarez, Vidal, Rakitic, the club also sold Nelson Semedo (for less than what they bought him for), two La Masia domestic youngsters Carles Perez and Marc Cucurella, while the forgotten Arda Turan left on a free.
Barcelona transfers 2015/2016 season
In the 2015/2016 Barcelona wasn't really active as much as only Arda Turan and Aleix Vidal arrived, with the Turk being paid €34,000,000 and the right-back half that. Former Atletico Madrid winger played in 55 games, scored 15 goals and assisted 11 while his time at Nou Camp was mostly spent on loans in Turkey and battling legal issues due to firing a gun to cause panic.
Vidal was brought in to be a backup right-back and that's what he was, playing in total 30 La Liga matches for Blaugrana.
On the other end, Barca sold its main joker Pedro to Chelsea for less than what they paid Turan - €27,000,000. The club also sold Gerard Deulofeu to Everton for a fee of €6,000,000 but that's not the last time he left the club in which he developed as a youngster.
Denis Suarez also left the club without getting a chance for a small fee with a buy-back clause which was later used. Ibrahim Affellay left the team after being on the payroll for five years and only collecting 35 caps for Barca, mostly playing on loans.
But the biggest move was that of a club legend Xavi, who finished his Barca career moving to Al-Sadd on a free.
Barcelona transfers 2016/2017 season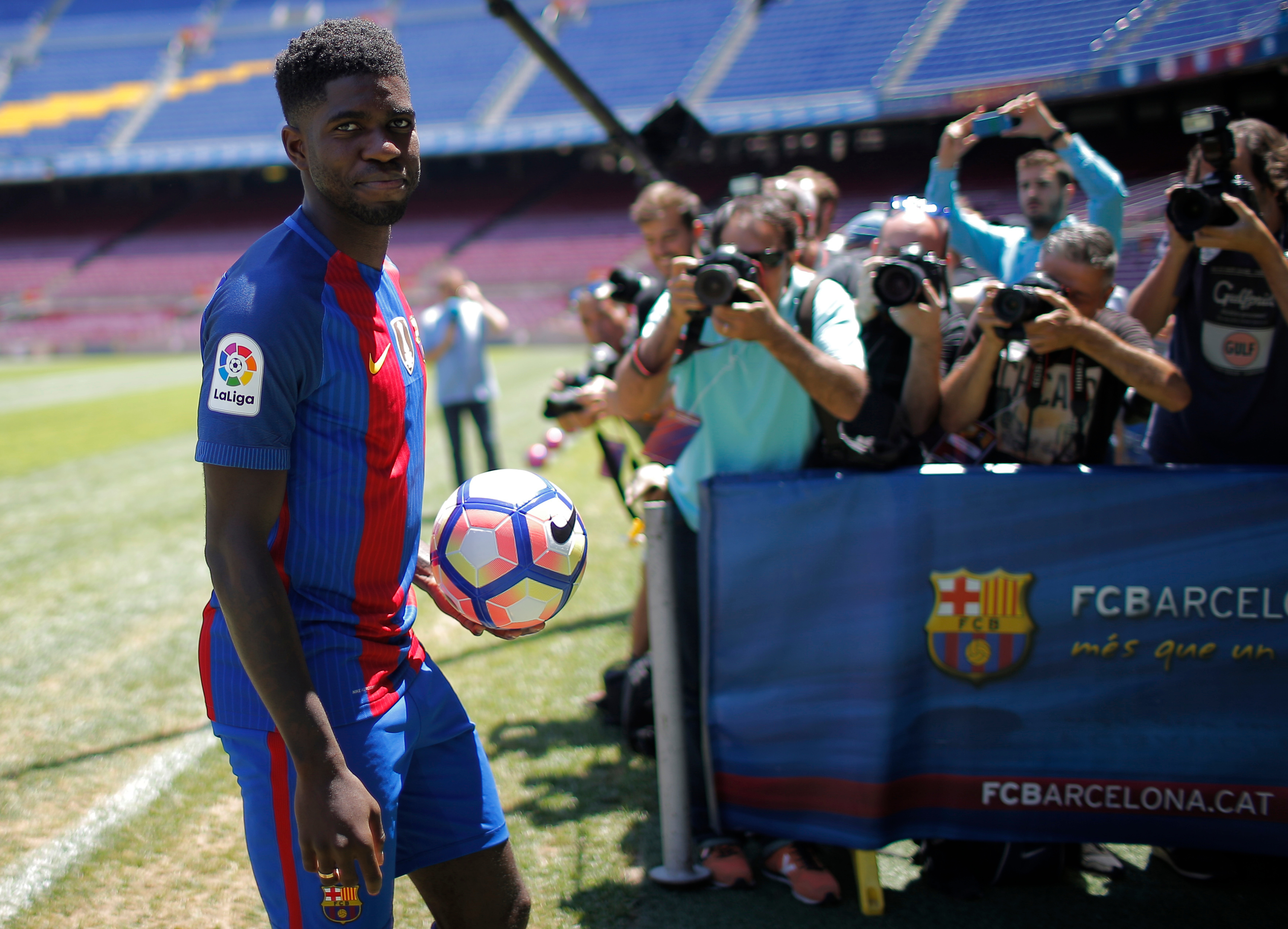 In the 2016/2017 season, Barca spent €124,750,000 bringing in players out of whom only one is still a part of the club and he is also the next one in line to be sold now - Samuel Umtiti. The defender arrived from Lyon for €25,000,000 did alright at first but was set back by injuries.
His countryman Lucas Digne also came to the club as €16,500,000 was paid to Paris-Saint Germain and played 3,190 minutes for the side. He left for the same club the window's biggest purchase Andre Gomes did - Everton. The Portuguese Gomes was paid €37,000,000 and surprisingly, has the same number of games for Blaugrana as for Valencia from which it came.
Another major purchase of the season was the striker Paco Alcacer who was supposed to alleviate the pressure on Suarez but in 50 matches he only managed to get 15 goals.
Jasper Cillessen was bought from Ajax to be a reserve goalkeeper and Denis Suarez was bought for a small buy-back clause.
In the departure terminal, Claudio Bravo left for Manchester City for €18,000,000 and is regarded as a poor purchase by Pep Guardiola by the English. The club also finally gave up on the hope of Mar Bartra becoming close to equal to Gerrard Pique and he moved to Borussia Dortmund. The club also sold "The Croatian Messi" Alen Halilovic to HSV for five million as he made only one cap for the A-team. Left-back Adriano was deemed redundant with the arrival of Digne and he moved to Besiktas.
The biggest loss was that of Dani Alves to Juventus on a free. Incomparable to other free transfers of Martin Montoya, Alex Song, and Sandro Ramirez.
Barcelona transfers 2017/2018 season
The dealings of the following season need to start with the departure side as it was completely moulded by the sale of Neymar for the still record fee of €222,000,000! Neymar fully delivered at Barca with 105 goals and 76 assists, becoming a part of the world's most popular trio with Leo Messi and Suarez. His move is yet to be mitigated and Barca tried bringing him back multiple times before giving this summer due to the COVID-19 crisis.
Besides him, another long-time servant Javier Mascherano left after seven and a half years and moved to China. Christian Tello finally moved out from his parents' house and joined Real Betis for €4,000,000 despite the wealth of experience across different leagues. Jeremy Mathieu and little-known Jordi Masip left after their contracts ran out.
In the arrival column, Barca spent way more than what the Neymar transfer brought in - €387,500,000! Firstly, Ousmane Dembele battled his way out of a BVB contract by trashing the house he was in and missing training sessions. He was paid €138,000,000 and has delivered disappointing performances besides suffering frequent injuries. Only 19 goals and 16 assists in 74 matches played for the 23-year-old so far don't look good for the scouting team.
Nelson Semedo was brought in from Benfica for €35,700,000 - more than what he was sold for despite having 124 Barca appearances in his CV and going to a Premier League side Wolves.
Deulofeu was brought back from Everton and only played 17 games, he continues to be one of the most vocal critics of the way things are run at Barca.
Barca bought Yerry Mina for around €12,000,0000 and he went on to play in only six matches for the Catalans before moving to Everton for a handsome profit. Barca also brought in the forgotten centre-back Marlon who made three caps for the A team, mostly playing for Barca B.
The biggest signing of the season was still Philippe Coutinho for €145,000,000 in the winter window from Liverpool. Considered a massive loss for the Reds despite a large fee. Yet, in only 76 games he played for the Spanish side he didn't impress with 20 goals and 12 assists only, even being shipped out on loan to Bayern Munich. At the same time, Liverpool reached two CL finals, winning one and winning the league.
Surely the best move of the season was the purchase of Paulinho from the Chinese club Guangzhou Evergrande for €40,000,000. Even though it was believed that this high of a sum for a former Spurs player who went to the far East too early in his career was too much - Paulinho over-delivered.

Barcelona transfers 2018/2019 season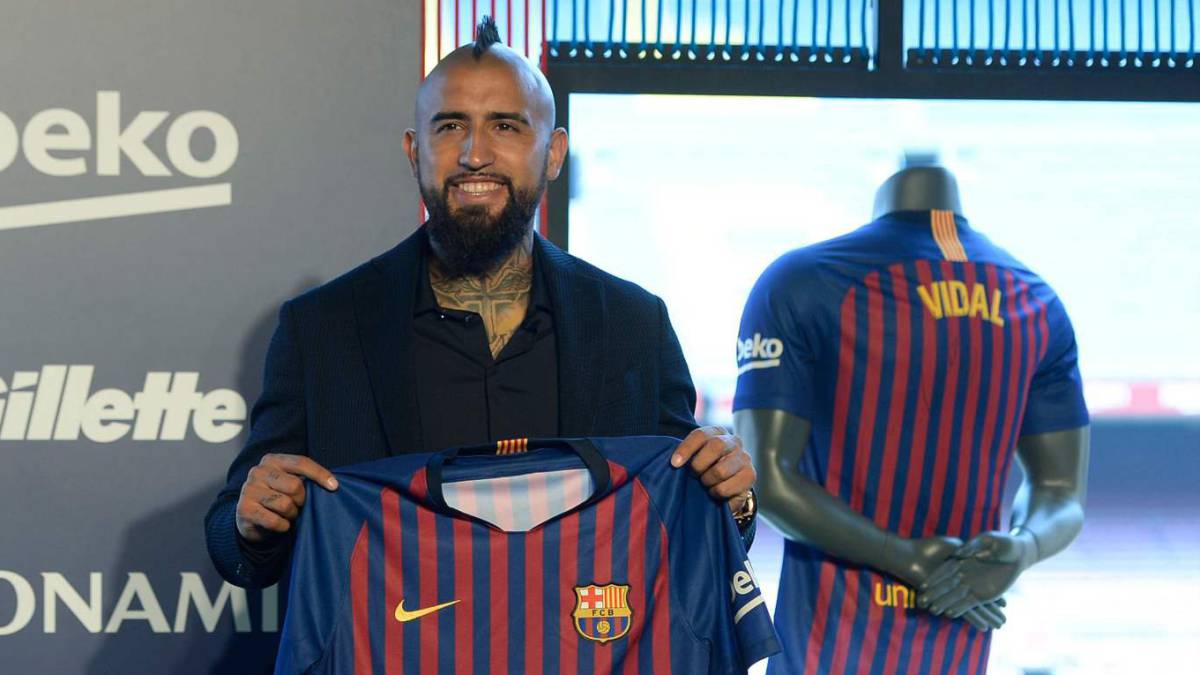 The following season saw Barca impress on the market as the club grabbed Arturo Vidal out of the blue for €18,000,000, get Arthur Melo from Gremio for €31,000,000, secure Sevilla's Clement Lenglet for €36,000,000 and snatch Malcom from Bordeaux in front of Roma for €41,000,000. The infamous transfer is the only one that hasn't worked out well from Barca although only Lenglet is at the club now. But Barca broke even on Malcom the next summer.
The winter transfer window saw the club secure several small-time loans and moves - Jeison Murillo, Kevin-Prince Boateng, and Jean Clair Todibo.
It was the first season in which the club spent less than received since 2002/2003. Paulinho was first loaned out back to Guangzhou and then sold for €42,000,000, Yerri Mina was sold to Everton for €30,250,000 while Lucas Digne raised the package to 50 million the Toffees paid to Barca that summer.
Deulofeu was once again shipped out, this time to Watford for €13,000,000 while Aleix Vidal returned to Sevilla for €9,300,000. The previously mentioned Marlon moved to Sassuolo for six million euros.
Andres Iniesta finished his long tale at Barca and moved on a free to Japan alongside Sergi Samper.
Barcelona transfers 2019/2020 season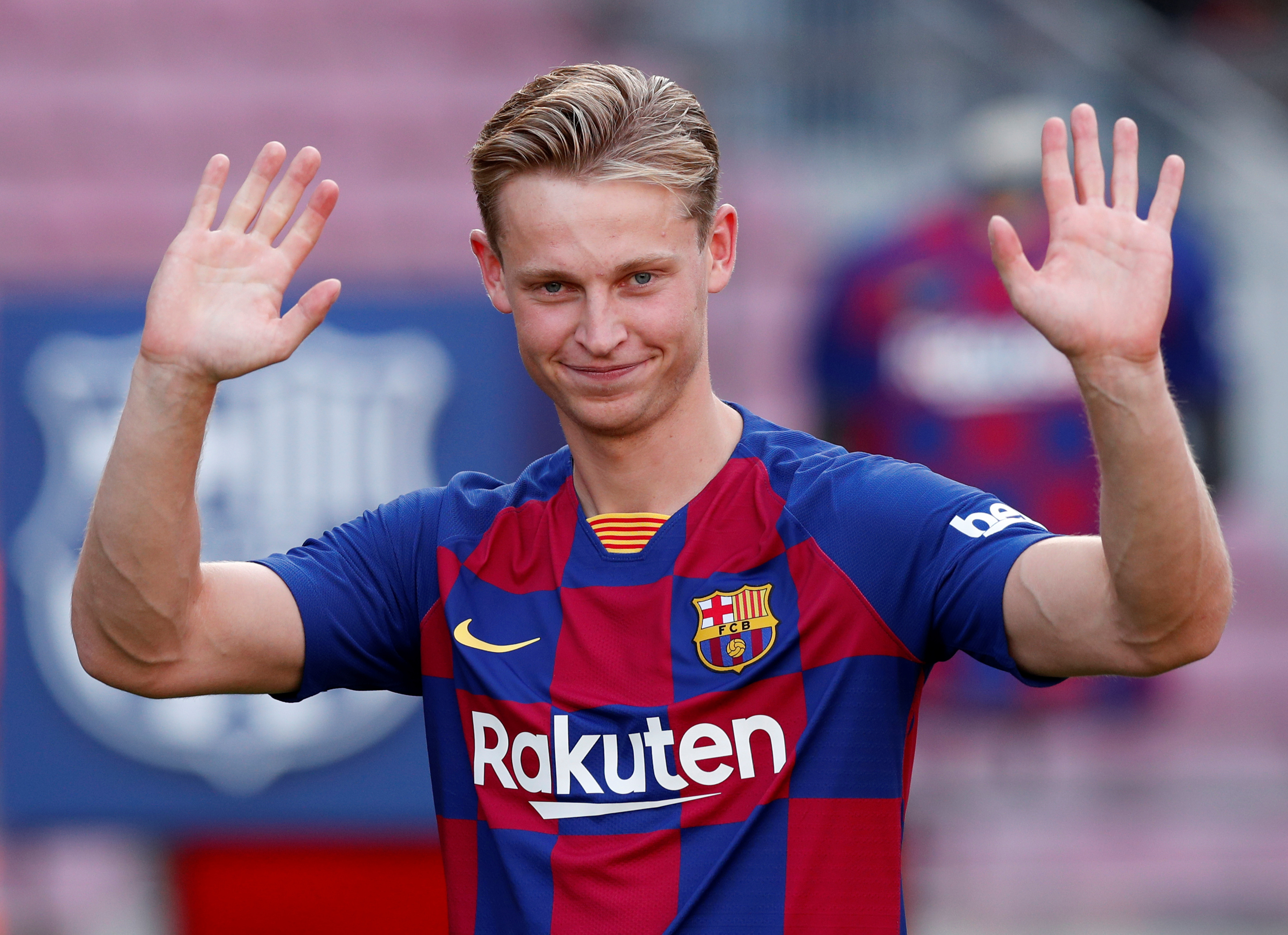 Last summer's transfer window started early in spring for Barca actually as Frenkie de Jong, a player perfect for the club regardless of the manager was secured for €75,000,000. Ajax's De Jong has been misused at Nou Camp according to sum but the transfers is still regarded as a clear win.
The biggest saga of the summer was concluded with the €120,000,000 deal for Antoine Griezman from Atletico Madrid. The third Barcelona incoming transfer with a fee over 100 million. Griezmann disappointed in his first season with just 15 goals and four assists in 48 games even though he started well.
Right-back option Emerson was bought for €12,000,000 from Brazil but was loaned out to Real Betis and hasn't played for the club yet. He'll have his chances now that Semedo is gone but he's not likely to be the starting choice.
The left-back arrival Junio Firpo gathered 23 caps for Barca after his €18,000,000 move from exactly Betis. Another left-back was brought in, or brought-back to be more precise - Marc Cucurella but not for long.
While the goalkeeper Neto arrived from Valencia for €26,000,000 the deal was more of an exchange with money as Jasper Cillessen moved to Los Che for €35,000,000.
Last season saw the most peculiar move as Martin Braithwaite was allowed to move after the winter window has closed and Leganes had no say in it as his release clause of €18,000,000 was met. La Liga allowed it, under its rules, as Barca was facing an injury crisis. The striker played 400 minutes total while his former club Leganes was relegated without him.
Malcom was shipped off to Zenit St. Petersburg for one million fewer than he was brought in having played 24 times for Barca, scoring four times and making two assists. He didn't impress in Russia as well.
Paco Alcacer was finally shipped off to BVB for €21,000,000 after a successful loan and the same fate was shared by Andre Gomes who moved to Barca's favourite customer Everton for €25,000,000. Denis Suarez finished his Barca story with 71 caps total and moved to Celta Vigo.
Former Arsenal captain Thomas Vermaelen left on the small back door after his contract has ran out and joined Iniesta and Samper in Japan. Another right-back alternative Douglas moved to Besiktas after eight appearances for the European giants.
Striker Marc Cardona moved after 30 minutes for Barca and 60 games for Barcelona B. It's the existence of a highly-ranked second team that makes these small-time departures so frequent.
While Barca wasn't brilliant in the last several years on the market - no clubs are perfect at it - there's no doubt that the 2020/2021 transfer window will be marked with red lettering in club's history as it stands out negatively.