Reus on Haaland: We haven't had a striker like this since Lewandowski
10.1.2020.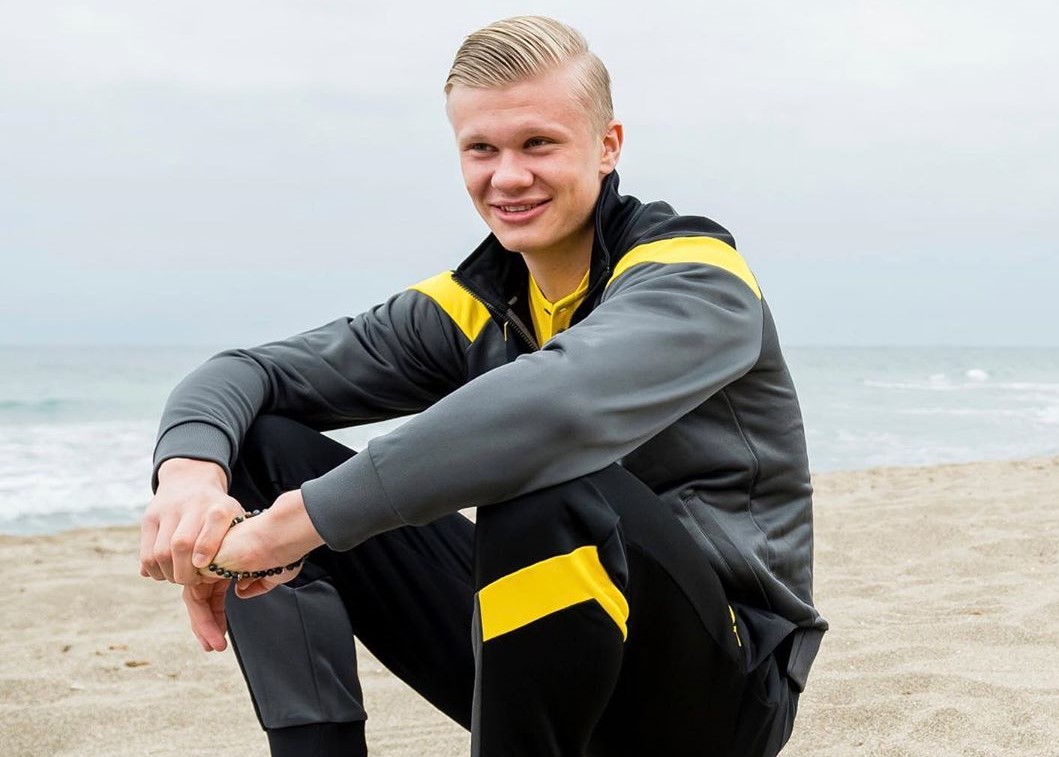 Few players have reached the hype levels of Erling Haaland during his teenage years. What's even more impressive is that the media clamour is only getting stronger following his transfer saga which saw him land at Borussia Dortmund. Even the team's leader Marco Reus quickly saw the importance of the transfer saying that BVB didn't have a player like him since Robert Lewandowski.
The German winger needed just a couple of training sessions to see Haaland for what he is and explained what will happen in the next several weeks.
"He's very open-minded and it's important to get to know everyone first – a training camp like this is ideal. Now it's about getting really fit, arriving properly. It will take time, we'll give it to him. He just gives us another input, another way we can play," said Reus.
Despite players like Pierre Emmerick Aubameyang, Ciro Immobile, and Michy Batschuayi coming to the club in the last six years or less, Reus believes Haaland is the first of this type since Robert Lewandowski.
"I don't think we have had this type of player since Lewy. He gives us the opportunity to be more flexible and able to react to different scores. It makes us feel good. Now he has to get well and get to know everyone properly – we have to, too. We have to go with him and his strengths, but that will all happen over time."
???? @BVB Neuzugang @ErlingHaaland ??#UCL pic.twitter.com/P7f1JGt7fR

— UEFA.com DE (@UEFAcom_de) January 9, 2020
Reus obviously didn't want to throw Paco Alcacer under the bus and said that Lucien Favre has the responsibility. But that Haaland, with his height of 194 cms brings new options for BVB.

"Paco really boomed at the beginning, then he was injured longer. Then the coach decided differently. As I said, Haaland gives us many opportunities to play football, but ultimately the coach has to decide who will be used. For me and other players, we have new options with Haaland, sometimes long balls. In football it's important to be flexible and we have achieved that. We have now got a very good striker and with it new options, so we're well positioned."
Here's how Borussia Dortmund scouted the Norweigan striker and lured him in.

Reus addressed another interesting topic, the lack of a combative character in the dressing room. Players like Diego Costa or Sergio Ramos. But Reus don't believe they are necessary.

"No, I don't think so. We had the discussion last year, too. The squad is put together in the way that the responsible persons had imagined it, how the coach imagined it. We have enough quality in the squad. We don't need someone who's an absolute bastard. We'll solve it our way, even if it's not always right. So, we don't have to worry about it. We'll have to improve our games, we know that, but we don't necessarily need a 'dirtbag' for that," concluded Reus.