Reasons why Cristiano should, and probably will, join PSG this summer
21.6.2021.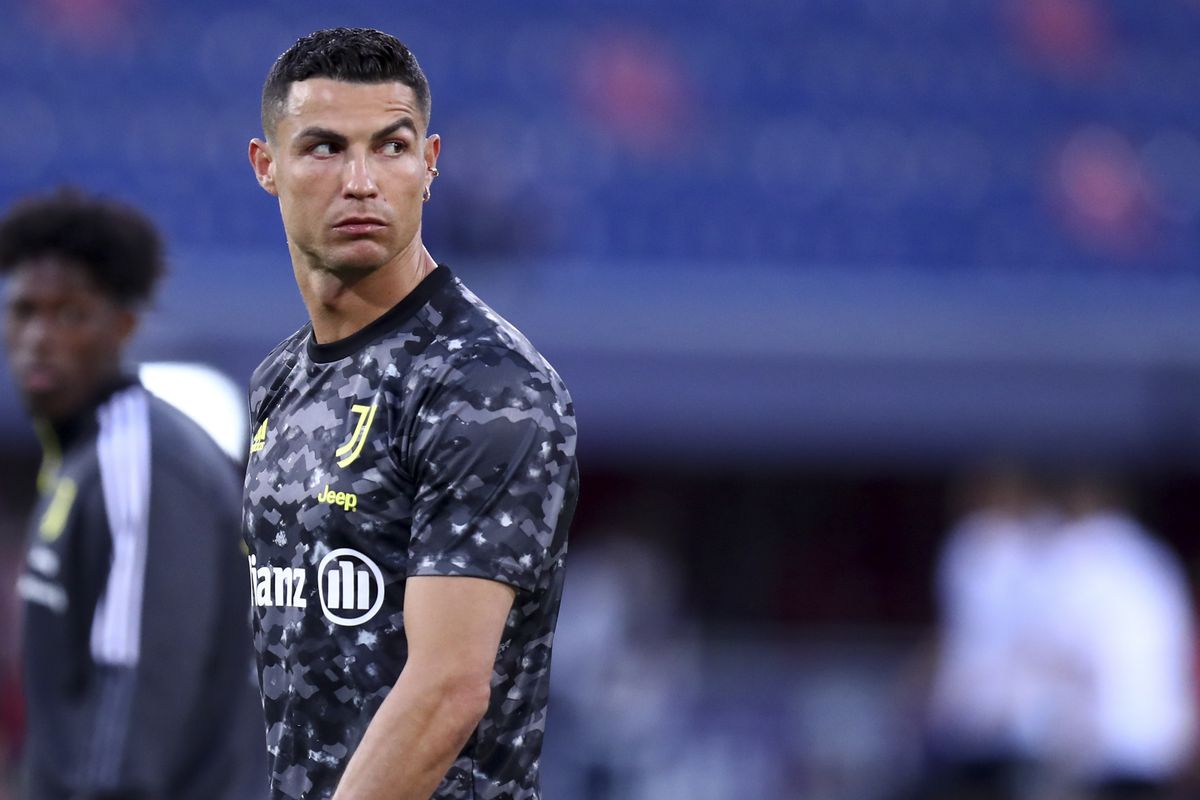 Even though he won everything there is in club football multiple times, his myth is mostly connected to his desire to push on, to be better. Regardless of age, regardless of opponent, regardless of the trait. Cristiano Ronaldo is on a different mental level compared to the rest of players, his teammates' stories never fail to impress and bewilder. At the Euros, with three goals and one assist he is once again showing he is not ready to dwindle out, he still holds the candle in Europe along with Robert Lewandowski and Leo Messi.
Yet with three years at Juventus getting a passable grade for what we're used to from CR7 and with Massimiliano Allegri returning to Juventus, it is reasonably expected that Cristiano will make another move, this late in his career.
Aged 36, yet Cristiano is heading for a new challenge altogether. With the same standards of course.
When he moved away from Real Madrid in the summer of 2018 it was a shock for footballing Europe as the Portuguese looked ingrained with the royal Spanish club. This time around, in 2021 no one will be surprised if Ronaldo moves away. Three whole seasons he squandered away when it comes to the Champions League performances, admittingly, his favourite and most important competition.
For three straight campaigns Ronaldo had to exit before the semi-finals, all after winning three straight trophies in the tournament with Real. While Allegri, in Ronaldo's first season, has some sort of an excuse as he came against Ajax's golden generation in the quarter-finals. Maurizio Sarri and Andrea Pirlo had no excuses for going out in the first knockout stage against Lyon and Porto respectively.
Furthermore, Allegri got the least out of Ronny individually. In 43 games played for the returning manager of the Bianconeri, CR7 scored 28 goals and made 11 assists. Even though he was a year and two older under Sarri and Pirlo, he got far better results with 37 goals and nine assists with Sarriball, and 36 goals and six assists in Pirlo's debutant managerial season.
Ronaldo is showing that he is far from being done at Euros and in the last season for struggling Juve where he was one of handful standout players who justified their expectations. But the return of the defensive-minded Allegri will push Ronaldo towards the exit door, even though the manager reached two Champions League finals with Juve before.
It's also reported that Allegri isn't a fan of the 2021 Ronaldo, wanting to make the team around Paulo Dybala. When added to the statements Ronaldo made towards the end of the season, even before Allegri was announced, it's understandable to see why the majority of football analysts believe Ronaldo will move this summer.
"I have to value everything that we achieved this season at Juventus, both in collective and individual terms. The Italian Super Cup, the Italian Cup and the Serie A Top Scorer trophy fill me with happiness, mainly due to the difficulty they carry with them, in a country where nothing is easy to win.
With these achievements, I reached a goal that I had set myself since the first day I arrived in Italy: to win the Championship, the Cup and the Super Cup, and also to be Best Player and Top Scorer in this great football country filled with tremendous players, giant clubs and a very own football culture."
While Ronaldo took a liking to Juve, calling it a great club repeatedly and even in its darkest hours towards the end of the last season when a top four placement was doubtful. Yet, his ultimate, personal goals were laid out by Ronaldo after he scored 100 goals for Juventus.
"I'm very proud with this fact that has been widely replicated in recent days: Champion in England, Spain and Italy; Cup winner in England, Spain and Italy; Super Cup winner in England, Spain and Italy; Best Player in England, Spain and Italy; Best Scorer in England, Spain and Italy; Over 100 goals for a club in England, Spain and Italy. Nothing compares to the feeling of knowing that I've left my mark in the countries where I've played, and that I gave joy to the fans of the clubs I represented. This is what I work for, this is what moves me and this is what I'll always keep chasing for until the last day."

Now, it seems, it's France's turn to witness CR7.
By a way of elimination. Very select few clubs can afford Cristiano Ronaldo's wages and match his ambition. In England, Manchester United is an option but for the first time ever, there are few reports or rumours regarding Ronaldo's move. Possibly because the side is in turbulent times behind the scenes while being reliant on another veteran Edinson Cavanni in attack, combined with the youth of Mason Greenwood and Marcus Rashford. Furthermore, Ronaldo did everything he could at United and in England.
Real Madrid is paying off the credit Karim Benzema earned when he was the utmost team player for Ronaldo and the side has long-term targets in mind such as Kylian Mbappe and Erling Haaland. With CR7 and president Florentino Perez not on the greatest of terms.
While another unexplored territory for Ronaldo, Germany, has only Bayern Munich as a theoretical option and the forward spot is filled with a rare equal to Ronaldo in 2021, Lewandowski.
We arrive back at France and the only club that can afford Ronaldo and has matching ambition - Paris Saint-Germain. The Qatari-owned club has Champions League success as their Moby Dick and they are not afraid to spend in order to get it. Last summer they didn't do the generation switch after Cavani, Thiago Silva, and Thomas Meunier left the club but they are going all in this summer.
What PSG has planned is something straight from a Football Manager save - a genuine superteam along the like of Galacticos.
With Neymar extending his contract, and Kylian Mbappe having a change in rhetoric in recent times, saying he is obligated to help Ligue 1 grow as a Frenchman, it seems that the two stars are set. Especially with the club president claiming the side won't sell Mbappe or let him leave for free.
Come in the reinforcements: Gini Wijnaldum is done and dusted as a free signing. Another similar coup is imminent as Gianluigi Donnarumma's reported arrival made Keylor Navas publicly upset. Showing fire behind the smoke.
The side is arranging arrivals of two massive wide reinforcements - Achraf Hakimi from Inter in the region of €60,000,000 while the other, left-hand side will be handled by Atalanta's German Robin Gosens if all goes according to plan. His purchase is set to stand at between €35,000,000 and €40,000,000, although La Dea has many suitors for the 26-year-old.
With Real officially finished with the services of Sergio Ramos, few options are available for the Spaniard and he is likely to end up at Parc des Princes as well. For free too. Leaving a lot of resources for salaries.
The cherry on top and the biggest salary requirement will come with the arrival of CR7. A build superstar that is still leagues beyond what Neymar and Mbappe are, with all due respect. The Parisians were gunning for Leo Messi last summer yet the Argentinian is most likely to stay at Barcelona beyond this summer and his contract expiration on June 30th. There are hardly any rumours of his future and this is the likeliest reason.
PSG will "settle" for the other of the biggest two to ever do it. Ronaldo will reportedly come with a smaller fee, a sum of almost offensive €20,000,000 was being mentioned in May. Because Juve is looking to offload his €60,000,000 per season gross salary, especially as the club's president's plan for a European Super League crashed and burned. PSG doesn't have those problems, Ronaldo is a win-win for them.
Not only for footballing reasons, but also for another set of priorities Ronaldo has - growing his brand.
The French side was always battling on two fronts, the pitch and the reputation stage. Ronaldo's influence on both can't be matched by any other player! Still the king of Instagram in the social media era, CR7 boasts over 300,000,000 followers on this network, twice more than Neymar, and nearly six times more than Mbappe. PSG stands at 35 million people following it online and could see its sphere of influence rise as Juve's did when Ronaldo joined up in 2018 when initially six million users took up to the Old Lady.
As for Ronaldo, he is set to gain more followers from the PSG fans, a side that invests heavily in social media dominion. Meaning more consumers for his various CR7 brands, be it underwear, hotels, or sunglasses. Furthermore, it means more people his sponsors get to influence over his name and brand, equalling to more money for the Portuguese per paid social media post.
But primarily, Ronaldo is a man obsessed with records and achievements. With France, he will have a completely new ball-park to conquer. Not only will he have Neymar and Kylian Mbappe feeding him from the wings, they are welcoming it. Cris was the Frenchman's idol growing up, and Neymar recently stated he would want to play with Ronny the most, as he already played with the other best player ever in Messi.
While Ronaldo's stocks would go down had he joined PSG in 2018 when the Saints were cruising through Ligue 1, this summer he will have the narrative of joining a team that lost the title. Lille shocked the world and won the French domestic title showing that Ligue 1 UberEats is not a piece of cake.
With Mauricio Pochettino in charge, Ronaldo will have a manager who focuses on intense play and training, going through the wings with a sole striker. He already reached CL final with a far lesser side in Tottenham, with the proper backing in the transfer market, PSG will be a knockout stage terror.
It seems that all sides benefit from this move, or at least Juve thinks it does and might change their tune soon enough. Few reasons and variables are to block Ronaldo's move to Paris and even the biggest Ligue 1 deniers can't blame Cristiano for venturing to another top-five league.