Real's loanee Odriozola on new teammate Vlahovic: He surprised me, he will become a phenomenon
16.10.2021.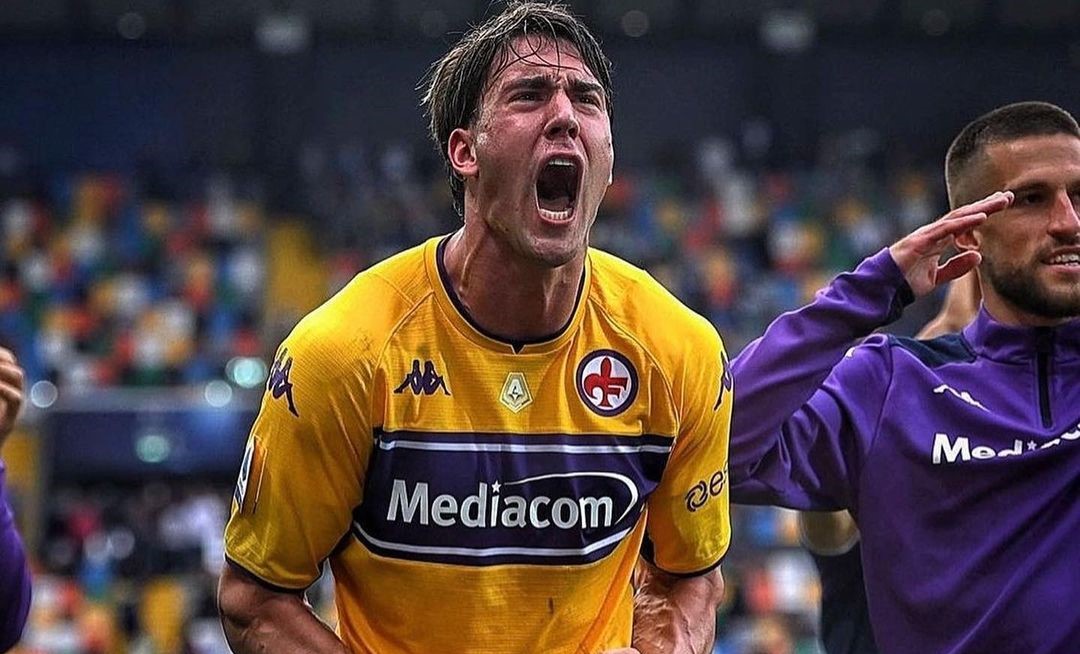 While many are speculating or insinuating that Dusan Vlahovic will be a one-season wonder, the praise from his peers keep on pouring. Alvaro Odriozola being the latest in line of players who stated that the Serbian has a bright future in front of him. The Spaniard who arrived on loan from Real Madrid this summer was surprised by the 21-year-old and now believes he will be a phenomenon.
Strong words from anyone, especially from a man who trained with the likes of Karim Benzema at Real Madrid and Robert Lewandowski at Bayern Munich. Even with Dusan's future up in air, the young player is showing commitment and tranquillity.
"He surprised me, he's a professional. I see him focused and I think he can still do well for the team. "He's a player with great technique, who in addition finds the target. He also plays for the team. I like his ambition and his mentality: he will become a phenomenon," stated Odriozola.
Last season, DV9 scored 21 goals in 40 matches, all of them in the Italian championship. This season he scored six goals in eight games across Serie A and the Italian Cup, with four of those coming in the seven league matches. He scored three goals for Serbia in the just-concluded international break bringing his tally to six in 12 at the national level.
Recently, Fiorentina's president Rocco Commisso stated that Vlahovic refused the biggest contract in Viola's history and that the club won't be making any more attempts to extend his deal which runs until 2023. The player's representatives revealed that there are some hard feelings about Vlahovic not being allowed to leave in the summer.
"This summer we brought Fiorentina an offer of €60,000,000 plus bonuses, there was already an agreement between us and the buying club, but president Commisso didn't want to listen. Rocco replied by telling us that Vlahovic is like a son to him, that he would not have sold him in any way and that he would have done everything to renew his contract," the player's entourage told FirenzeViola.it.