Real confirm Marcelo suffered an injury
17.9.2019.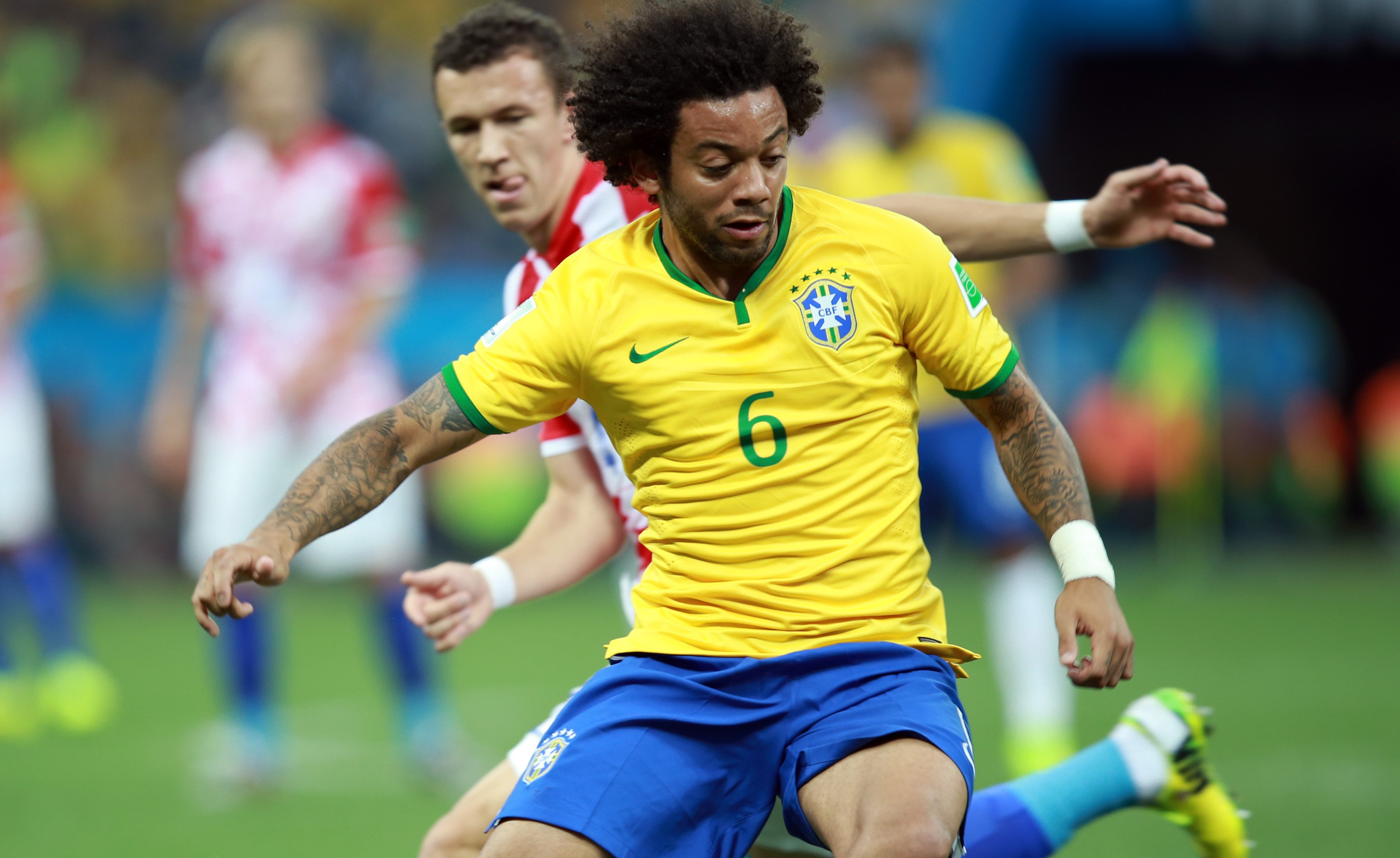 The health state of players at Real Madrid has long gone past ridiculous and now it's even worse. Left-back Marcelo is the latest in line of Los Blancos' players that have suffered an injury, the Madrid club has confirmed.
The Brazilian is the latest in line Real player to have suffered an injury, which is the 13th injury of players from the Santiago Bernabeu since the pre-season started.
"After the tests carried out today on our player Marcelo by the Real Madrid Medical Services, he has been diagnosed with a post-traumatic cervicodorsal injury. His recovery will continue to be assessed."

One in a row of Real's medical reports stated that Marcelo is suffering from problems with his neck, an injury he suffered in a duel against Levante. It's unclear for how long exactly Marcelo will be out, but it's expected to start playing at the very end of the month, best-case scenario.
Luka Modric is the second-newest member of the infirmary, and Zinedine Zidane won't count on several other players for the mid-week Champions League match with Paris Saint-Germain. Marco Asensio has suffered the worst, long-time injury, while Isco and Federico Valverde are also injured.

Captain Sergio Ramos is serving a two-match suspension, and his colleague from the backline, Nacho, is set to sit out one match for his card in the last CL game Real played.
Marcelo will be replaced by Ferland Mandy, who has recovered from his injury, as did Eden Hazard. But Real is still significantly weakened and has brought a 19-man squad to Paris with Luka Jovic being one of the players in it who is coming from a minor injury.
Even though Marcelo's injury isn't a bad one, the sheer number of injuries at Santiago Bernabeu is worrying. Many are pointing the finger at the newly hired fitness coach Gregory Dupont, who was a part of the Didier Deschamps coaching staff for France.
The odds for a Real Madrid away win against PSG are 3.1 (21/10 fractional)