Read the most interesting quotes prior to the Champions League final
23.8.2020.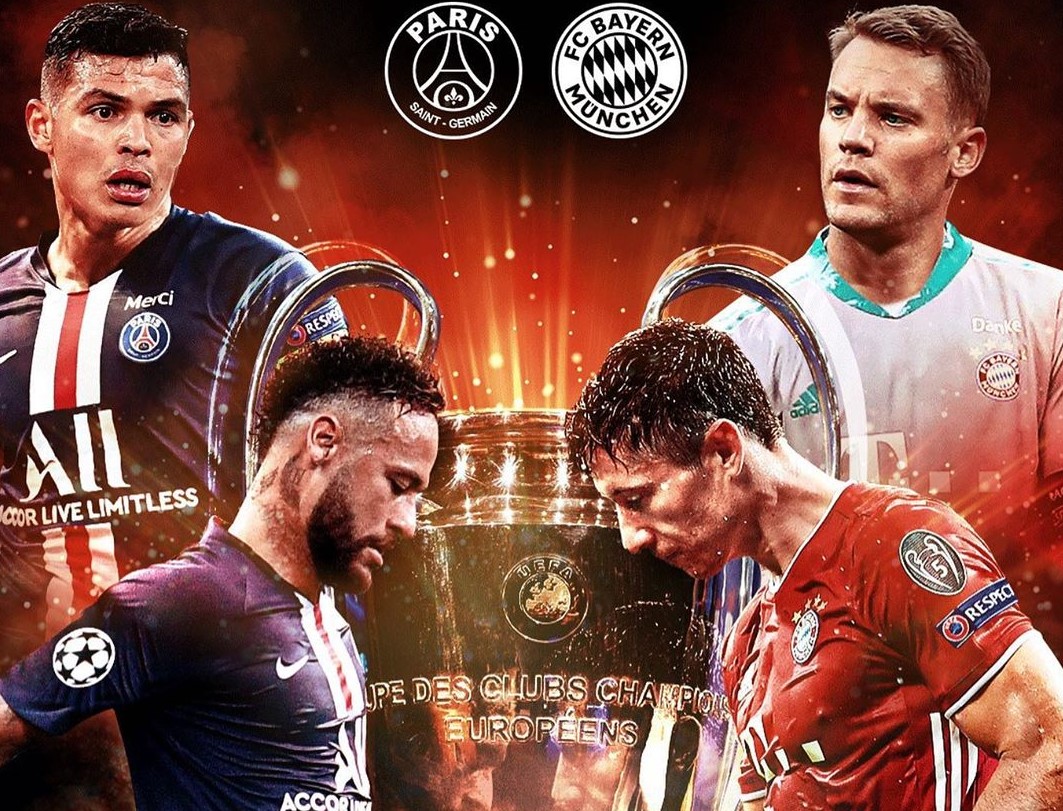 The final day of the hectic, prolonged season is upon us but at least it will be concluded with a memorable match in the Champions League final clash of Bayern Munich and Paris Saint-Germain.
While the semifinals could've pitted two teams from Germany or France against each other in the end it's the former nation that will have a small duel of its coaches. Although very different in their careers and touchline demeanour.
Both managers are most likely to have their full squads at disposal with Keylor Navas being the biggest question and his status will be known tonight. Tuchel revealed what he believes are the key battles.
"We respect all our opponents. We give my players information about all our opponents, both defensively and offensively. It will be very difficult against Bayern who have won their last 20 matches in a row in all competitions. They play with great intensity and are very physical. But there is always a solution. Space will be the key," said the younger manager.
One of the key figures tonight will be Kylian Mbappe, the man who struggled with fitness recently but reaches his first CL final at the age of 21.
"That is the reason why I came to this club. To enter my country's history books. It is a nice opportunity tomorrow. Since I arrived in 2017, we have experienced several disappointments. We are now in the final, which proves we never gave up. It would be a fantastic response to win with a French club. That was my mission by coming here. It would be a great accomplishment," said the young forward.
Bayern's honorary president Franz Beckenbauer gave the most measured statement before the match giving equal chances to both sides.
"It's a 50-50 situation. Bayern have a winner's mentality. But I've seen PSG play a few times and they play very good football. I like them. With Barcelona, I always had the feeling that they have weaknesses and that you can take advantage of them. That's not the case with Paris. They have no weak spots. It's a balanced and very complete team," said the legend.
As far as the approach to the game, Bayern's manager Hansi Flick states he will bring the game to PSG, as is the Bavarians' way.
"In our games over the last 10 months, we've always tried to impose our style on the opposition and always played with a high line. Ultimately we've got results doing that, so we won't change too much on that score," said the managerial revelation Flick.
The big-player man Thomas Muller already won one treble with Bayern under Jupp Heynceks and now he's set for a second.
"It's a huge motivation to accomplish this historic feat. The unbelievable can happen that we can win the treble a second time in a relatively short period and it would be the first treble for many of the players," said Muller.
Bayern are the strong favourites with the odds being 2.1 (1 fractional) while PSG's victory is rewarded with a 3.2 odd (11/5 fractional). But with PSG's pacey players and counter-attacking potential betting on Kylian Mbappe to score first with the odds being 6 (5 fractional) is a smart shout.