RB Leipzig makes history by reaching their first Champions League semi-finals
14.8.2020.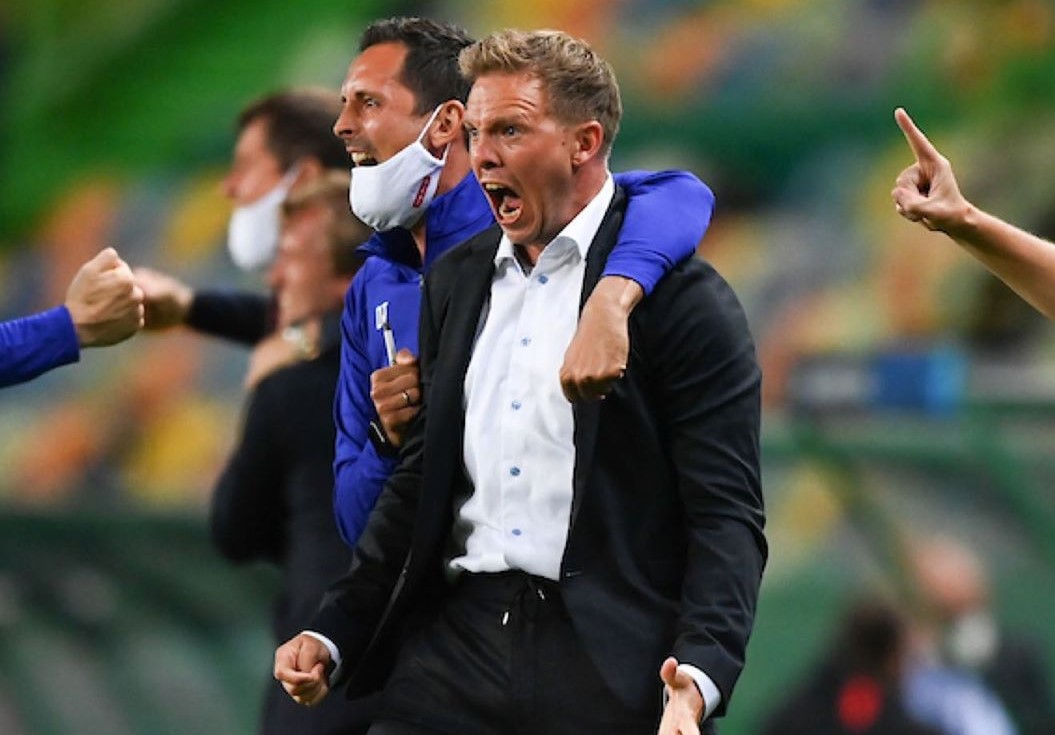 For years, Atletico Madrid has been the boogieman of the Champions League knockout rounds. Most believed that would be an even stronger occurrence in the one-game tournament we have this year. But RB Leipzig surprised and showed that 2019/2020 will be the year of the new guard as their 2:1 (0:0) scheduled a duel with Paris Saint-Germain.
Think what you will of these two clubs some call plastic and love to look down upon but at least the last four of the CL will have a new side and we will have a new finalist in the match on the 23rd of August. We also already have the youngest manager to reach the semis in 33-year-old Julian Nagelsman.
In a tightly contested match, RB Leipzig took their chances slightly better and had a bit of Fortuna on their hand. Not for the first goal though, that was all magic of teamwork and of Dani Olmo's response-time. As the former Dinamo Zagreb man caught a quick cross by Marcel Sabitzer and slotted the ball too far of Jan Oblak for 1:0 in the 51st minute.
What a header by Dani Olmo! pic.twitter.com/Rfu2yl9l0z

— ??™ (@GargantuanFC) August 13, 2020
Atleti responded through their biggest investment ever, Joao Felix. The Portuguese youngster first earned a penalty with an exciting run, than he shunned the tradition and took the spot-kick himself successfully 20 minutes after the first goal.
Driving run by Joao Felix#UCL #RBLATM #RBLAtleti #joaofelix pic.twitter.com/1NYzeToOsr

— footballtraveller (@footballtravel5) August 13, 2020
It's obviously a year of late goals and the winning goal in the 88th minute as Tyler Adams' long range effort deflected and fooled Oblak completely.
Tyler Adams makes it two for Leipzig. They are just a few minutes away from making a semi final appearance#LeipzigATLETI #UCL #atletileipzig

90' Leipzig 2 - 1 Atletico Madrid pic.twitter.com/IPsPifkQoW

— Radio Univers 105.7FM (@univers1057fm) August 13, 2020
Fortune or not, RB deserves credit. They managed to reach the top four of the competition without their key player for the last several years - Timo Werner who joined Chelsea in the summer. The squad also lost their vice-captain, Diego Demme, in the winter and suffered for it in the domestic league.
Now, the duel of two young German managers and two young clubs in a way is set for 18th of August.