RB Leipzig confirm contact has been made with Haaland
14.12.2019.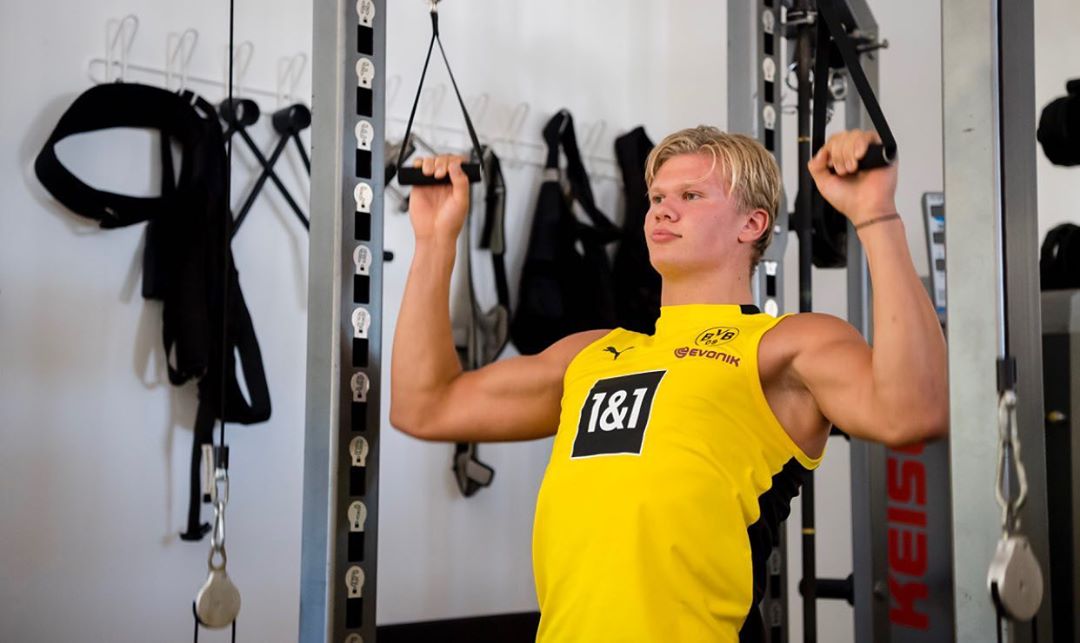 After Liverpool secured a transfer of Red Bull Salzburg's Takumi Minamino yesterday, another huge talent of the Austrian side is in the gist of transfer talk. Nothing new for Erling Braut Haaland, but this time something concrete has been confirmed. RB Leipzig's manager Julian Nagelsmann confirmed he spoke to the player.
The young manager talked to the Norweigan of his so far quite successful football philosophy in an attempt to sway him to Leipzig.
"I tried to explain to him in good English what my idea of football is. I think it went quite well. You can say relatively little after such conversations, because they are usually very one-sided. You say a lot as a coach while the agent and the player mostly listen," said the young German tactician.
Haaland, who scored 28 goals in 22 games this season and is the second top scorer of Champions League behind Robert Lewandowski, is interesting to many clubs across Europe. Nagelsmann made several strikers perform beyond expectations in his young career. The likes of Timo Werner, Andrej Kramaric, Joelinton, and Mark Uth.
Despite the fact that RB Leipzig and Red Bull Salzburg are both owned by the same company, Haaland can still choose where he wants to continue his career. Manchester United and Juventus are thought to be interested in the tall committed forward as well.
Borussia Dortmund is in need of a striker and they are also in contact with the Norweigan striker. Next week sees BVB in a direct clash with Leipzig and Nagelsmann was asked whether a win against the rivals can sway Haaland to their side.
"You'll have to ask him about that. It could be a factor," said the 32-year-old with a smile.
It is believed that Haaland has a release clause of €20,000,000 in January alone, so he could very likely be the biggest star of the transfer window.