Rashford out for at least two months
20.1.2020.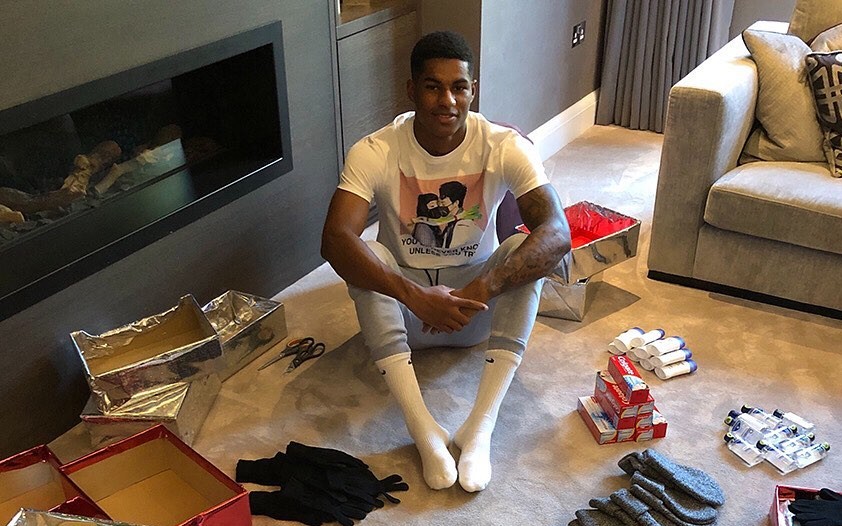 Like the season wasn't hard and challenging for Manchester United enough the Red Devils have now lost their best player this season Marcus Rashford. The young striker is out for at least two months with a back stress fracture, club's manager Ole Gunnar Solskjaer confirmed.
After scoring 14 goals in the Premier League and being by far the best United player this season Rashford will have to sit out several weeks Solskjaer explains.
"Normally six weeks to heal, but I'm not a doctor. It's a stress fracture. It happened against Wolves. It's not happened before, it happened there and then. He'll be out for a while. We will give him enough time to heal, normally six weeks before getting going, then he needs time to get match fit again," said Ole.
Meaning that Rashford will be missing training until March 1st and then spend some time regaining his fitness. Best case scenario. But best-case scenarios regarding fitness have been skipping United recently as evident by Paul Pogba's on and off injury status this season.
Therefore, Rashford will miss out at least 11 games this season including key battles against Chelsea, Wolves, Manchester City, Tottenham, and City in League Cup semi-finals second leg.
But the young striker still kept his spirit and issued a rallying statement online.
"On the pitch or not, United fans don't get much bigger than me. You best believe I'll be involved in team meetings, team huddles and team sessions throughout this recovery. Blink and I'll be back, fitter than ever. See you soon," wrote Rashford.
Besides Pogba and Rashford, United are missing one other young player who has been delivering this season - Scott McTominay, until the end of February.
Rashford scored 19 goals in 31 appearances across all competitions for United this season and has finally been catching up to his potential.