Ramos injured seven days before El Clasico
17.10.2020.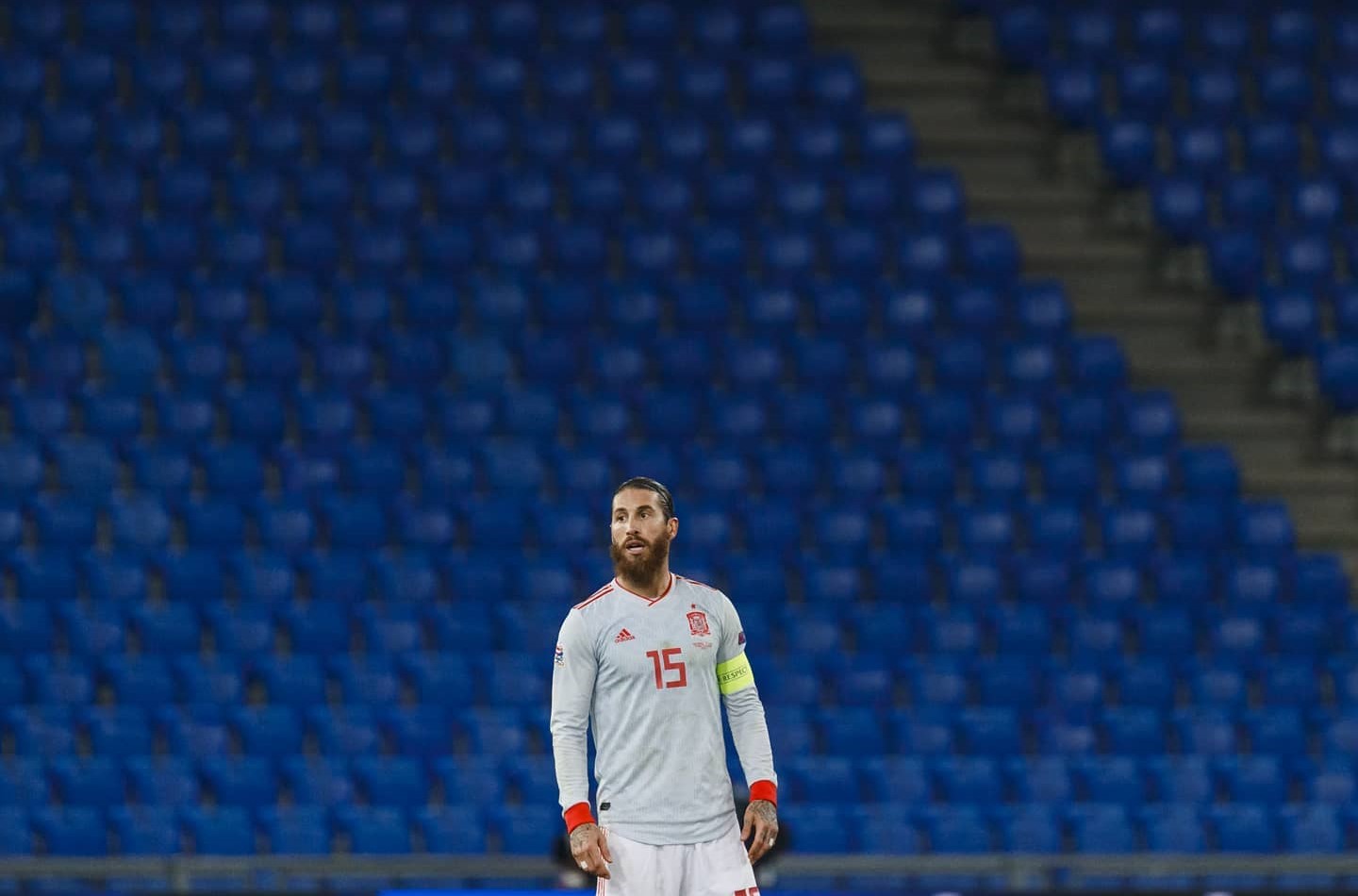 Bad news for Real Madrid fans as their team captain Sergio Ramos got injured in the match against Cadiz, just a week before El Clasico. The defender took a strong blow to his left knee and had to be taken out.
Zinedine Zidane waited for the half-time to do so, meaning that the injury wasn't that impactful immediately but Ramos was still taken off as a precaution. He spent the rest of the game on the terrace getting ice on his knee.
Cadiz striker Anthony Lozano also suffered from the challenge and he to left the game at half-time despite scoring the only goal in the surprise victory.
The two weren't the only players who were subbed off at half-time as Zizu really wasn't satisfied with his team. The manager who is tight on using substitutes changed three of his players at the 45-minute mark.
Isco made his way for Francisco Valverde, Luka Modric was swapped with Casemiro, and Lucas was changed with Marco Asensio. While Eder Militao took Ramos' place.
"I have not made the changes to single out two or three players, we are all in the same boat. We have no excuses, it is a bad game and we must congratulate Cádiz. We are not happy. The start of the game is what worries me the most. It cost us a lot to generate chances, it is true. But it is a consequence of the bad start," said Zizu of his team's disappointing performance.
Ramos is Real's 14th injury this term and the club is once again facing injury crisis as Eden Hazard, Mariano, Martin Odegaard, Dani Carvajal, and Alvaro Odriozola are all injured.
The captain most likely won't play against Shakhtar Donetsk in the Champions League mid-week, and his inclusion for the derby match against Barcelona is in question.