Quickest players to score 100 goals for a single club: 10 spots, only nine men
31.1.2022.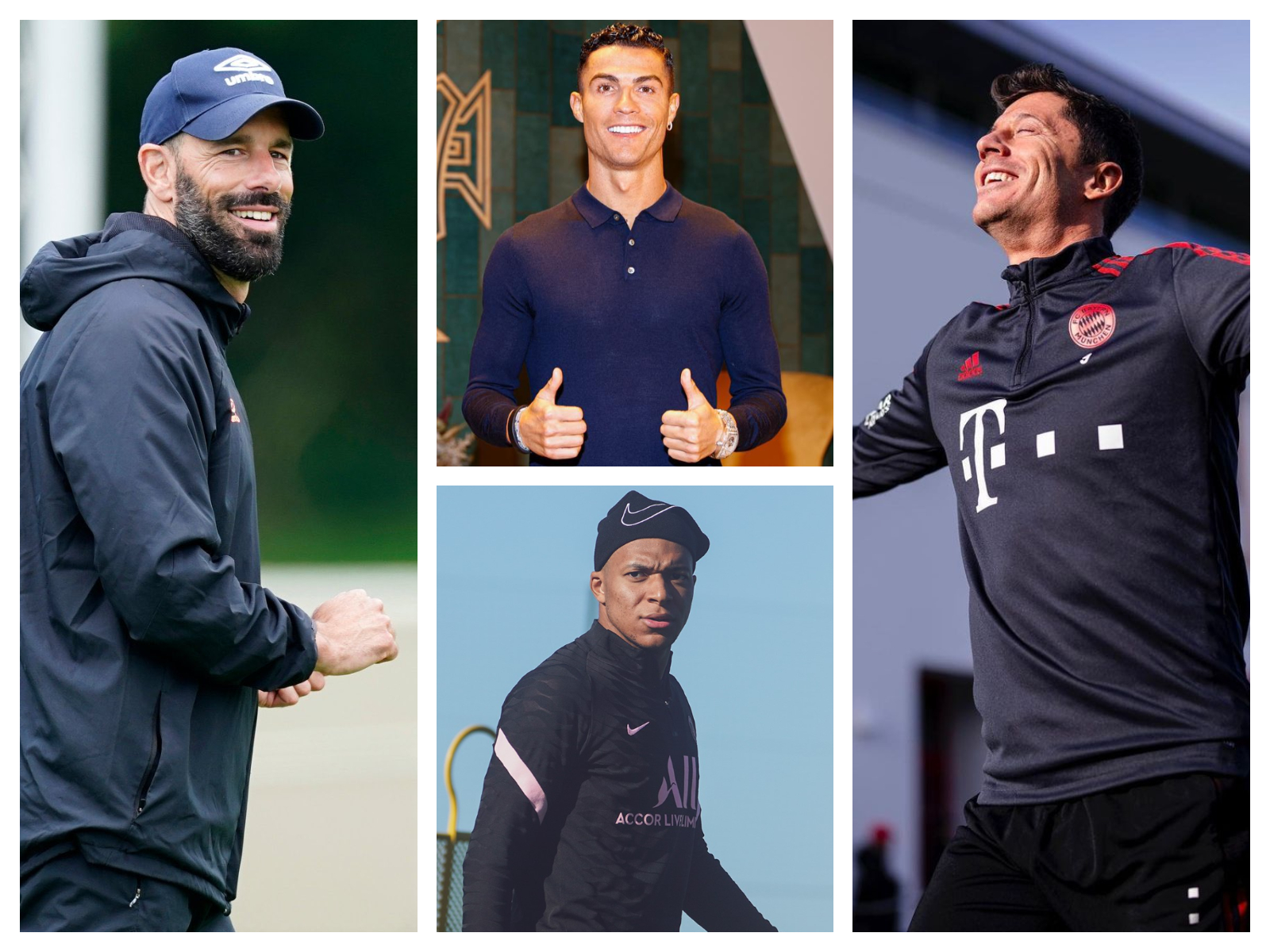 Despite being the world's most expensive player ever cumulatively, Romelu Lukaku never got to 90 goals for a single club. A 100 mark for one crest wasn't reached by Radamel Falcao, Diego Milito, or Luca Toni. So to have players who have not only done, but did so in a record manner, is a feat that needs to be closely examined and lauded.
The quickest players to reach 100 goals for a single club are an elite group of strikers, although there are only nine men on this top 10 list.
10. Ciro Immobile (Lazio) 147 games
Before landing at Lazio in 2016, Ciro Immobile played for nine different clubs across three countries, winning the Capocannoniere trophy in 2014, yet his best work was done in the sky blue shirt. The now 31-year-old needed only 147 games to reach 100 goals for Biancocelesti, arriving to the mark in 2019, while he's now at 171 goals in 245 games total! While he flopped abroad, Immobile did so well in Rome that he won the Golden Boot award for Europe's top league scorer for the 2019/2020 season.
9. Christian Vieri (Inter) - 138 games
One of the two players representing the old guard on this list of players to score 100 goals for one club the quickest, Bobo Vieri also had a nomadic career. Yet he only stayed long at Inter and that is where he thrived, reaching to 100 goals in just 138 games back in 2004. He arrived at the club in 199. In total, the now 48-year-old got 123 goals in 190 games for Nerazzurri.
8. Kylian Mbappe (Paris Saint-Germain) - 137 games
The youngest man on this list, both in terms of his actual age and the time he achieved his first century of goals for a club. Not his last certainly. Now aged 23, Mbappe speeded to 100 goals for PSG and got to that number in 2020, needing only 137 games while alternating positions. Playing centre-forward but also on the wing. Yet he has quickly pushed way past the century mark and is now 151 goals in 199 games for the French giants since his arrival in 2017.
7. Robert Lewandowski (Bayern Munich) - 136 games
Not one striker top 10 list can go without Robert Lewandowski and that is the case for this revision of quickest players to score 100 goals for a single club. Arriving at the Allianz Arena in 2014, RL9 needed until 2017 to reach 100 goals for Bayern Munich, just 136 games. His output has raised exponentially and the striker is now at 328 goals in 357 games for the Bavarians!
6. Edinson Cavani (Napoli) - 135 games
Not for Paris Saint-Germain, Edinson Cavani is on this list of players quickest to score 100 goals for a single club due to his efforts at Napoli. Playing in a memorable team with Ezequiel Lavezzi and Marek Hamsik, Cavani reached 100 goals in 135 games. Other than Ciro Immobile, he still had the least impressive side to do it for. Arriving at the then-San Paolo stadium in 2011, he got his mark in 2013 and he quickly moved on to PSG. In total, he bagged 104 goals in 138 games for the Italian side.
5. Ruud van Nistelrooy (Manchester United) - 131 games
The other representative of the old guard on this list of quickest players to reach 100 goals for a single club and the only one to do it in England! Ruud got to Old Trafford in 2001 and reached 100 goals in 2004, needing 131 games to do so. In total, he got another 50 goals for United, playing 219 matches with the red devil over his heart.
4. Cristiano Ronaldo (Juventus) - 131 games
The oldest a player has been at the moment of reaching 100 goals for a club, Cristiano Ronaldo breached the mark at Juventus in 2021 when he was 35. He landed in Turin back in 2018 and the veteran took three seasons to get to the century of goals in Italian football. Just edging it in total, getting 101 across 134 games and moving back to England the following summer.
3. Zlatan Ibrahimovic (Paris Saint-Germain) - 124 games
As he is only five years younger than Van Nistelrooy, Zlatan Ibrahimovic could pass as a member of the old guard as well. Yet, his longevity doesn't allow for the outright use of that name. Zlatan arrived at the City of Light in 2012 making it all that much brighter, scoring a total of 156 goals in 180 games. Yet needing a total of 124 games to reach the 100 mark back in 2015, when he was also already a veteran of the game.
2. Luis Suarez (Barcelona) - 120 games
As Luis Suarez joined Barcelona amidst his biting scandal, it kept him away from the pitch for the initial months in Catalonia. Yet, when he got cleared to play, Suarez made up for all the time. Starting in 2014, Suarez collected 100 goals for Barca in just 120 games, reaching the mark in 2017. Overall, his success with Blaugrana is impressive as they come, scoring 195 goals in 283 matches.
1. Cristiano Ronaldo (Real Madrid) - 105 games
As we stated above, this is a top 10 list of quickest players to score 100 goals for a single club yet there are only nine men on it. That's because Cristiano Ronaldo actually managed to do it quickly for two different clubs. Firstly and even more impressively for Real Madrid as he bests his Juve record by 26 games. He needed 15 games fewer than the next in line Luis Suarez. Cristiano signed for Real in 2009 and in two years he got to 100 goals, needing only 105 matches.
Eventually, his record reached and went past the goal per game mark as he bagged 450 goals in 438 games for Real Madrid.
See the best goalscorers of the 2021 calendar year in Europe's top five leagues.